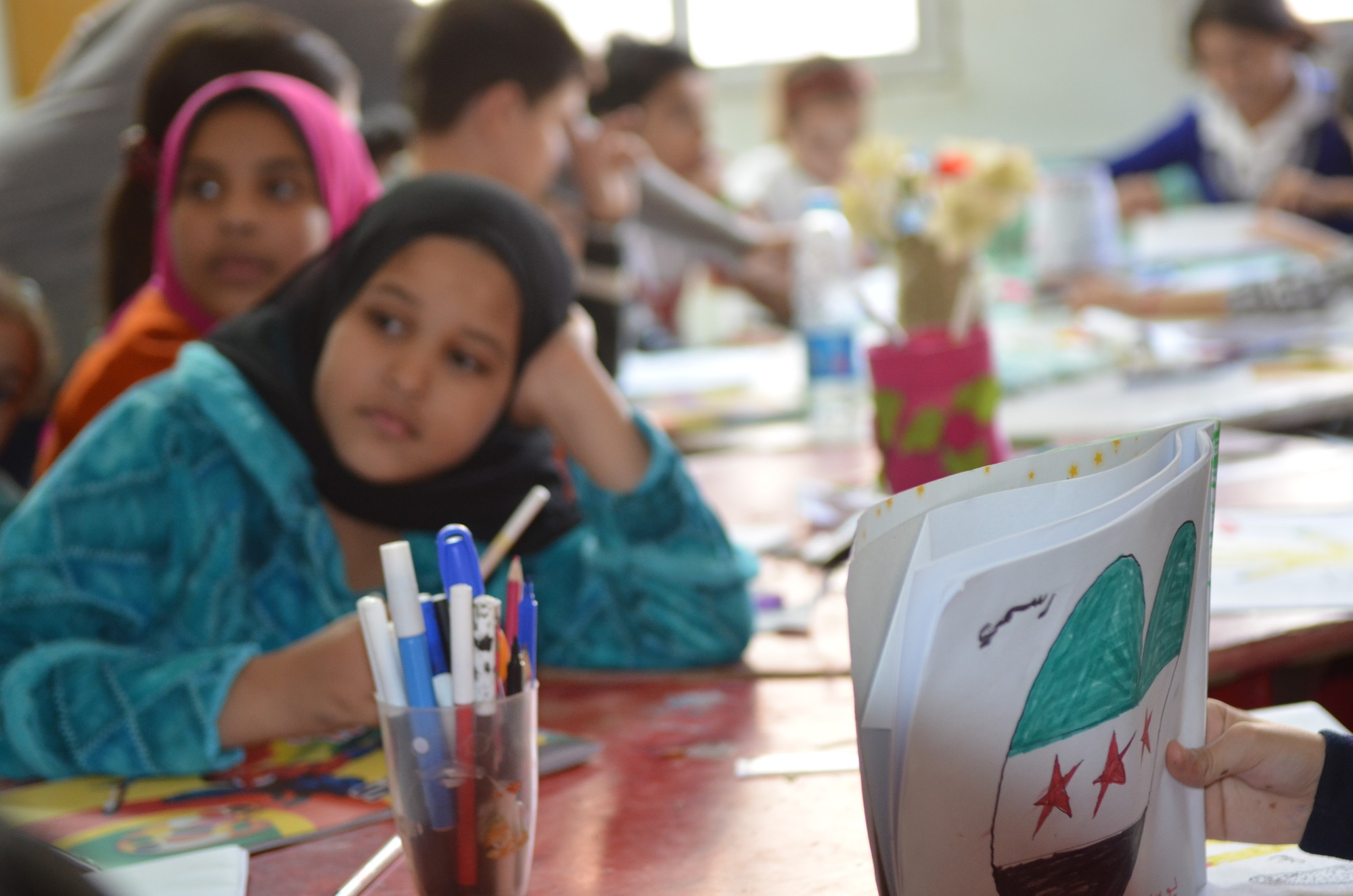 No doubt, the rather unstable situation in Egypt since 2013 has had its consequences on Syrians living there. Historically, the relationship between Egyptians and Syrians has been special. Not so far from now, about half a century ago, Syria and Egypt were combined as one republic. Egypt, at the time and for many years, attracted many Syrian and Arab artists hoping to achieve fame and success in the Egyptian cinema industry.
More recently, Syrians stood in solidarity with the Egyptian people during protests against former President Hosni Mubarak in 2011. The Syrians, seemingly inspired by the Tunisian and Egyptian revolutions, stood up against the Assad regime in March 2011.
Unlike other Arab revolutions, the Syrian revolution turned bloody, pushing millions of Syrians to flee their homes looking for a safe haven in countries like Egypt.
Today, as you walk along Cairo's streets, you will often meet people from different continents: Europe, Asia, Africa, and even the Americas. While its 'golden years' may be far gone, Cairo is still an international city with fairly high cultural diversity. This could enable Syrians to easily integrate in the Egyptian community, particularly given that the Arabic language is native to both Syrians and Egyptians, thus minimizing any communication barriers.
Accordingly, Egyptians have continued to stand with their Syrians abroad. Lately, this was reflected in Egypt and across the world through the campaign #AleppoIsBurning which revealed massacres occurring in Aleppo in the North of Syria. A number of demonstrations were also organized across universities in Egypt to show sympathy with the Syrians. The solidarity also extended to prominent Egyptians who expressed their support on social media sites such as Facebook and Twitter.
However, not all voices were supportive. Some social media users mocked what was happening in Syria. This reflected how some Egyptians view Syrians and the fissure among Egyptians on political issues and topics.
On the other side, many sounds, especially, some actors had an opposite perspective, furthermore, some of them have tried to mock at what happened in Syria, and use social media and channel to express their laughing. For sure, it had its negative impact on either Syrians or Egyptians. This disparity partly reflects the fissure among Egyptians about political issues, because it does not stop here, but it also extend to some local political issues. Things were different several years ago, with many openly supporting the Syrian revolution. The 'new' three-starred flag of Syria appeared in many corners of Cairo and especially in Tahrir Square where these Egyptian revolution kicked off. There were also numerous demonstrations organized by Syrians and supporters to express their frustrations with the Assad regime.
Currently, up to 100,000 Syrians live in Egypt. If you walk on the streets of 6th October City, located near Cairo, you can sometimes feel like you have been transported to Syria because of the number of Syrian restaurants, cafes, and stores. Syrians quickly became part of the Egyptian community. This means that any changes that will happen in Egypt will undoubtedly impact Syrians and the Syrian crisis, making it important that both Syrians and Egyptians are aware of this fact.
In addition, the Syrian civil war has had consequences on the countries that have taken in refugees. Syrians should therefore be grateful to their hosts and continue to actively be part of the new communities where they have settled. These welcoming communities  should also recognize that those who are vulnerable have already been burdened enough – creating a sense of harmony is the best path. This can be done by periodic meetings between community leaders who aim to tackle challenges, including economic and social problems. At a time where millions have been forced to flee their homes, building new bridges and connecting people becomes necessary.
---
Subscribe to our newsletter
---