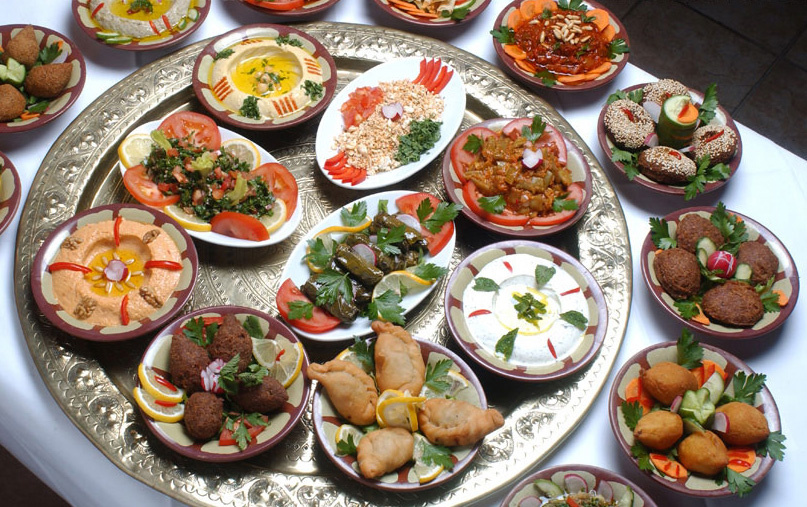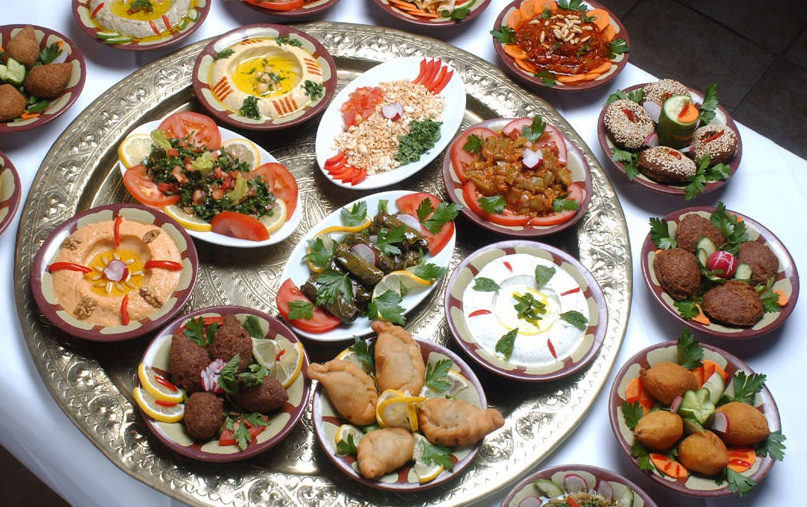 After an entire year of living away in New York, all I wanted was that one plate of hamaam mahshy, molokheya, or sogo' to take me back to Cairo, to my grandmother's home, or to that little food cart in Heliopolis. I have been craving Egyptian food for the longest time, and as much as this food has given me all the comfort in the world, the comfort of home, it has never really taken me somewhere that's not a grandmother's kitchen or a spot on the street. It has never taken me to a restaurant, somewhere more elevated.
After diving head first into the New York fine-dining scene over the course of the past year, I realized that every restaurant that is truly successful and visionary, every restaurant that boasts Michelin stars or a San Pellegrino award, is run by a chef who is absolutely true to themselves, to their philosophies and to their heritage. Chef Dan Barber, for example, founder and chef of the restaurant Blue Hill, wholeheartedly showcases his farm-to-table philosophy in all of his dishes, respecting every single ingredient he uses, which he grows on his very own farm. Chef Tom Colicchio, the mastermind behind Craft, simply highlights pristine and seasonal ingredients in an American contemporary fashion, while incorporating the slightest Italian influence, staying true to his heritage. Chef and Food God Masayoshi Takayama, owner and chef of arguably one of the best Japanese restaurants in the world, Masa, emphasizes the concept of Umami, using native Japanese ingredients and techniques.
This is exactly what Egypt has been lacking, a chef or a restaurant that is able to take fresh and native Egyptian ingredients, and truly elevate them. If you ask anyone in Egypt what they think the best restaurant in the country is, the answer will almost always mention a restaurant that is no where near Egyptian, but instead will be some kind of Italian, Asian, or Lebanese restaurant, sometimes even a steakhouse. But what is even sadder is that all of these restaurants, almost always have an Egyptian owner and an Egyptian chef.
The discrepancy between restaurant owners and chefs is also one of the biggest problems that disallows the presence of elevated progressive Egyptian cuisine in the country. Almost all world-class restaurants are founded by their chefs. Gordon Ramsey, Alain Ducasse, and Massimo Bottura all cooked in their own restaurants' kitchens. Egypt barely has that though, and this lack of chefs starting their own restaurants is a result of some of Egypt's backwards socio-economic standards. It is very rare to find a true and skilled culinary master to start his or her own restaurant because people who go to culinary school don't usually have the money for such a venture. Delving into the culinary world and becoming a chef is looked down upon in Egypt; people are all encouraged to pursue law, business, medicine, engineering among other things. Therefore people who end up going to culinary school in Egypt all end up working for the people who went into the other fields and actually have money to open restaurants, and unfortunately these people almost always have no culinary vision or philosophy, and treat the restaurant as a commercial object rather than an art studio where beautiful food is created to send a message, which is how a truly successful restaurant should be treated. Perhaps one of the only examples of a restaurant in Egypt where the owners and the chefs were the same people is Piazzini, where sisters Sherouk and Alia Mamdouh who are actually trained in culinary arts, managed to craft their own vision for refined contemporary European food with French, Italian and Swiss influences, and actually implement it. Sherouk and Alia, though, are one in a million.
For the longest time, Egyptian food has been reduced to old ladies' kitchens and street food carts, and that's not fair. That's not fair to Egypt's food culture. Egypt is a country that boasts extremely fertile soil and a unique climate that is perfect for planting beautiful tomatoes, potatoes, sugarcane, clover, purslane, wheat and so much more. Egypt is a country that is influenced by the Arab Gulf in terms of its spices and its meat preparation techniques, influenced by the Mediterranean in terms of its Greek twists and the utilization of its citrus and its dairy, influenced by its African geography in terms of its rich grain production, and influenced by its coastal position in terms of its extremely vibrant variety of fish life. For such a country to boast an Italian or an Asian restaurant as its best place to experience fine dining is nothing short of shameful.
There are attempts that have been made to take good old Egyptian cuisine and push it forward, to make something more out of it. A restaurant such as Zooba, which without a doubt is a huge success, has managed to do that, but has made that push in the wrong direction. Zooba has managed to make humble Egyptian dishes with better and fresher ingredients, giving them the right to serve a plate of koshari usually priced at 3 Egyptian pounds, for more than four times its price. As successful as it is, Zooba has not done anything new in terms of culinary innovation. It is the same food, just with slightly fresher ingredients and in nicer packaging. Perhaps the most innovative thing about Zooba is the colored bread and the decor. Abo El Sid and Fasahet Somaya face the same problem. The food is undoubtedly delicious, but it is the same. Chefs and restauranteurs are afraid of breaking out of the comfort zone of homey Egyptian food, and of doing something new, something progressive.
Egypt demands a culinary master and a visionary. Someone who is able to utilise Egyptian ingredients to create beautiful and elevated dishes that are true to this country's rich culture and history. Someone who does not think that foreign is better, who values our grain, our vegetables, our fruits, our meat, and most importantly, our techniques. Someone who can take a simple organically grown Egyptian okra and do with it something more than drown it in rice and tomato sauce. Someone who can innovate and push the limits of tradition, who can do more, and for the lack of a better expression, think outside the box, while still staying true to Egyptian food. Someone who can take our food out of our grandmothers' kitchens and off the streets, and share it with everyone in a more innovative, progressive and more refined light.
Egyptian cuisine demands innovation and transformation into something you can enjoy at a Michelin star restaurant, not for the sole reason that it would be amazing, but because the cuisine is dying. Younger generations romanticize foreign cooking more than anything, and every young man or woman who gets into the culinary arts tries to make the best burger, pizza or steak; no one's trying to make anything truly Egyptian anymore. This unfortunately means that if the cuisine does not develop, it is going to die with our mothers and fathers, and then all the young chefs are going to be serving pastas and risottos instead. If no one steps up Egyptian food, we're going to lose it, along with so many things we're losing to the foreign-is-better mentality, and then you're going to have to go to a restaurant to have semi-decent ma7shy. Food defines cultural identity, and our food needs saving.
---
Subscribe to our newsletter
---