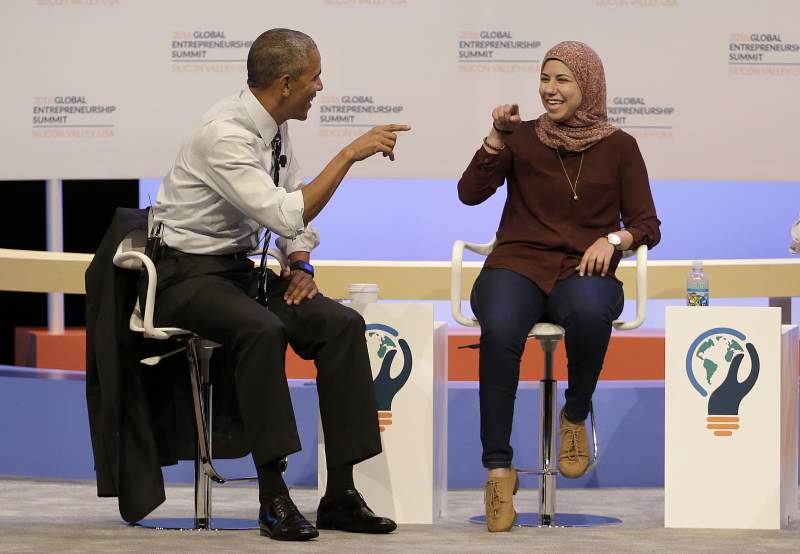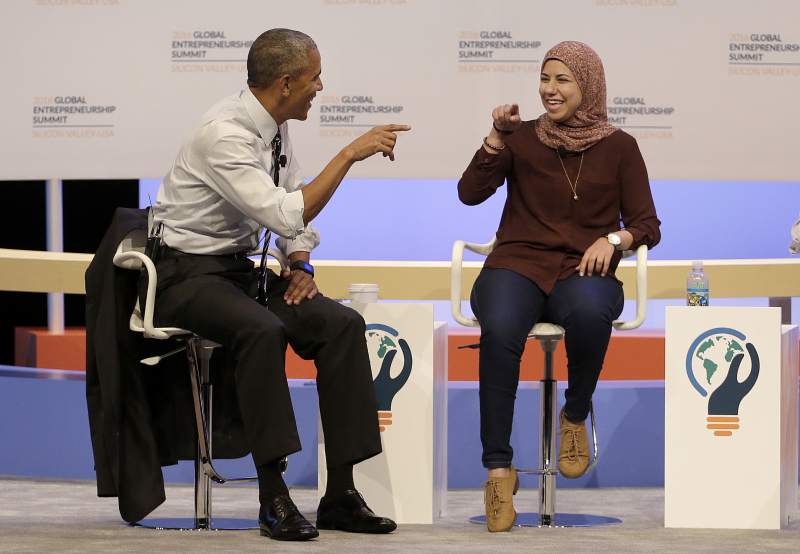 Mai Medhat, co-founder and CEO of Eventtus, an online platform and mobile app for events, has inspired many across Egypt as she spoke on stage with U.S. President Barack Obama and Facebook's Marck Zuckerberg on Friday 24 June.
The panel discussion, which has been written about across international media outlets, also included two other young entrepreneurs: Jean Bosco from ‪Rwanda‬, Mariana Costa Checa from ‪Peru‬.
The panel was held during the Global Entrepreneurship Summit 2016 which took place at Stanford University, Palo Alto, California from the 22nd to the 24th of June 2016.
Watch the full panel below
Mai was amongst 11 other entrepreneurs who had been chosen to represent the Egyptian entrepreneurial scene at the summit.
On 1 June in a prior event to the summit, Ziad Haider, the Special Representative for Commercial and Business Affairs at the U.S. Department of State, visited Cairo for the 'Road to GES 2016: Cairo' event. During his visit, Haider met with senior Egyptian officials and business leaders  promote the potential of entrepreneurship and innovation to raise living standards, create jobs, and build strong marketplaces that meet the needs of consumers.
Egypt's entrepreneurial scene has been on the rise since the 25 January revolution in 2011. While Egypt's economy and political spheres suffered, the youth have found innovative ways to achieve change through grass-roots initiatives and entrepreneurial projects.
---
Subscribe to our newsletter
---