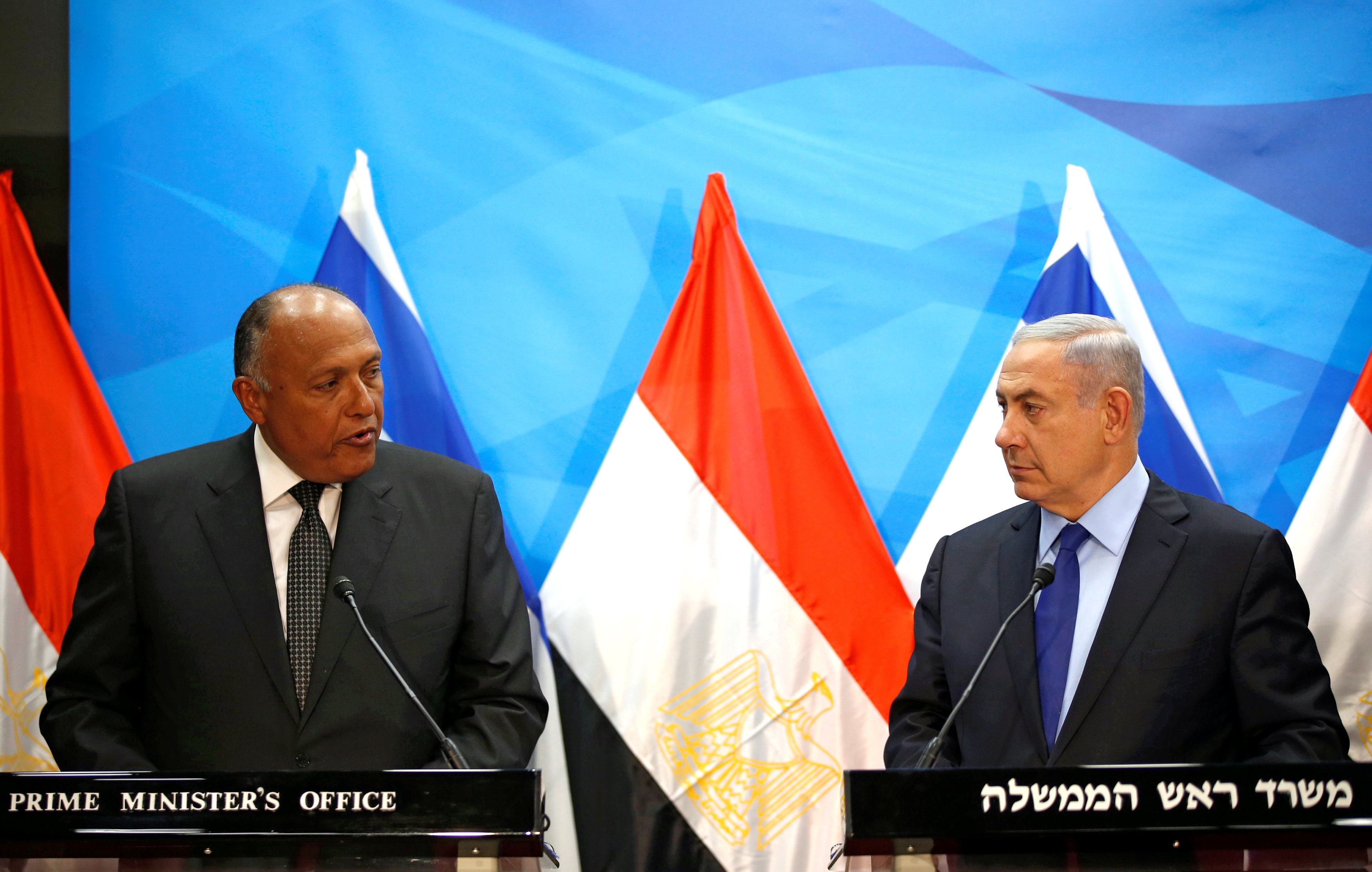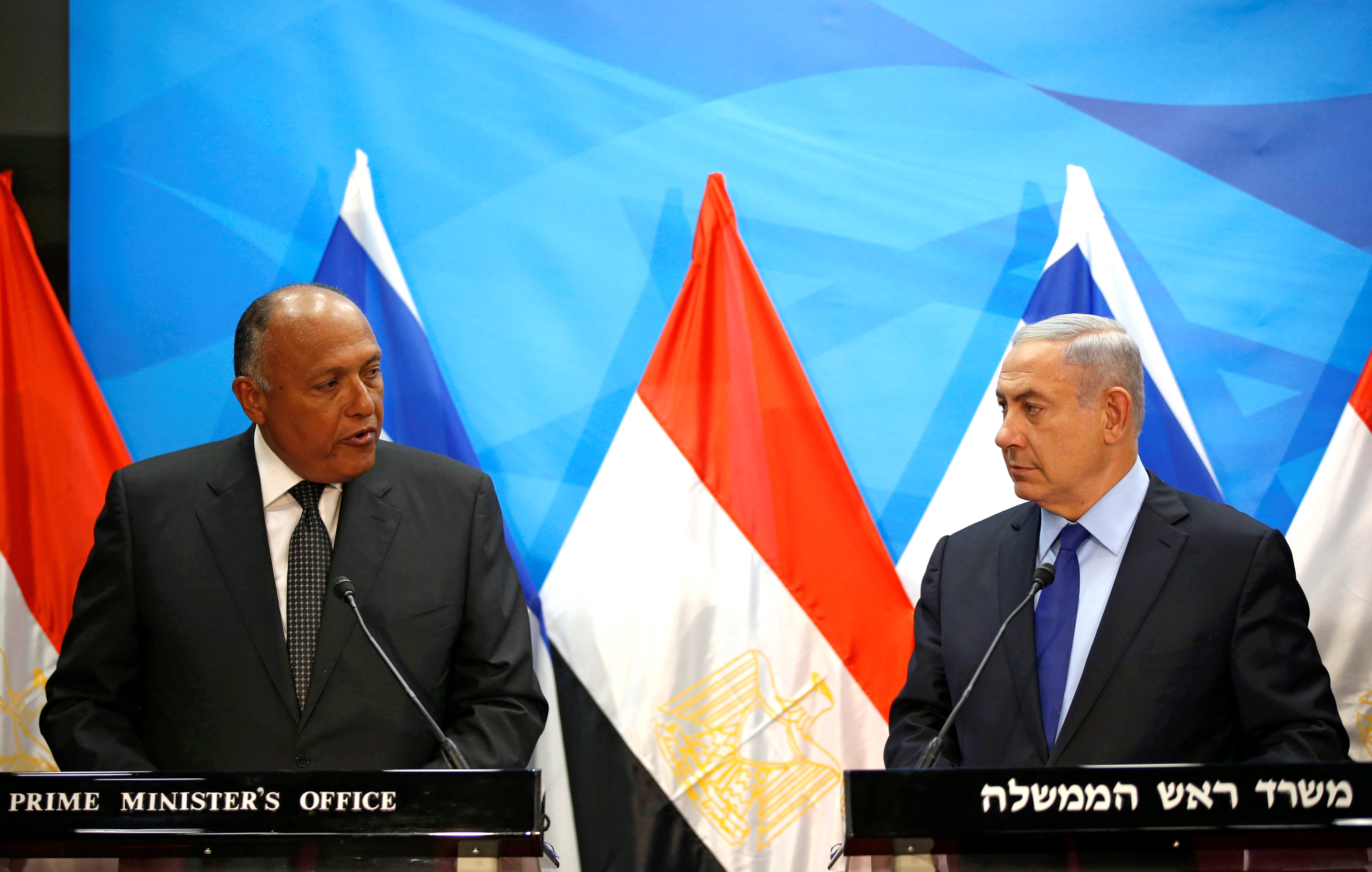 Egypt's Minister of Foreign Affairs called on Sunday for the renewal of peace negotiations between Palestine and Israel and reaffirmed Egypt's commitment to reaching a peaceful solution.
Speaking at a press conference with Israeli Prime Minister Benjamin Netanyahu, Egyptian foreign minister Sameh Shoukry said that achieving a two-state solution between Israel and Palestine is "not far-fetched" and that the current situation "is neither stable nor sustainable."
"It is no longer acceptable to claim that the status quo is the most that we can achieve of the hopes and aspirations of the Palestinian and Israeli peoples," Shoukry said.
The minister went on to say that Egypt is willing to offer "all possible forms of support" throughout the peace talks, while highlighting the need for peace and stability in the Middle East "is becoming ever more volatile and dangerous."
Shoukry traveled to Israel on Sunday, marking the first visit to Israel from Egypt's foreign minister in nine years. Shoukry's visit comes less than two months after President Abdel Fattah Al-Sisi's renewed calls for peace, and two weeks after he met with Palestinian officials in the West Bank.
In a speech in May, President Sisi said there is a "real opportunity" for peace, stressing the importance of the international community in reaching a solution.
"I am saying to the Israelis that there is a real opportunity to achieve peace," the President said, while stressing that Egypt is prepared to exert all efforts necessary to resolve the long-standing conflict.
Egypt returned its Ambassador to Israel after three years of vacancy in January, with Ambassador Hazem Khairat taking the top position in Tel Aviv.
Egypt's President Sisi has enjoyed a positive relationship with both the Israeli government and the Palestinian Authority in the West Bank. In Gaza, Hamas has been attempting to thaw its relationship with Egypt after resistance following the ouster of former President Mohammed Morsi in July 2013, who was strongly backed by Hamas.
---
Subscribe to our newsletter
---