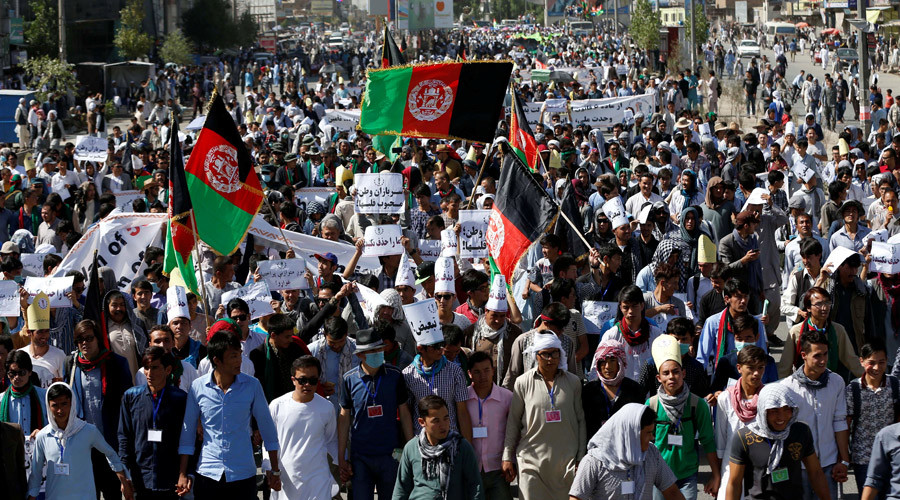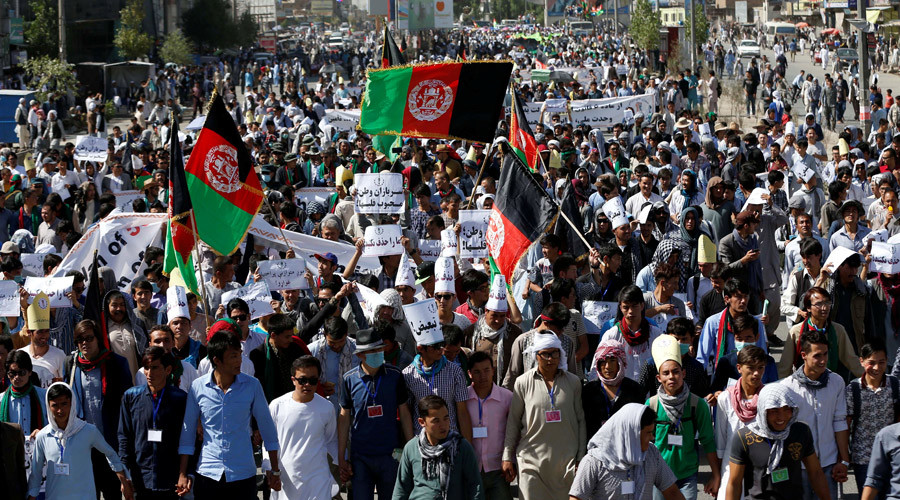 At least 61 people were killed and 200 injured after two suicide bombers detonated their explosives vests at a protest in Kabul, Afghanistan.
In statements released through its news agency, ISIS claimed responsibility for the attack on "a gathering of Shiite [Muslims]."
The attack took place as thousands from the Shiite Hazara minority gathered at Deh Mazang Square to protest a new power line they believed crosses over where many of them lived.
Afghanistan's President Ashraf Ghani condemned the attack, adding that it is the right of every citizen to peacefully protest.
Police had sealed off many parts of the city and were providing security to the protest, however "opportunist terrorists managed to infiltrate the crowds," said the President.
The Taliban, which is itself branded as a terrorist organization, also condemned the attack.
Though they are a minority, Hazaras make up approximately 15 percent of Afghanistan's population.
---
Subscribe to our newsletter
---