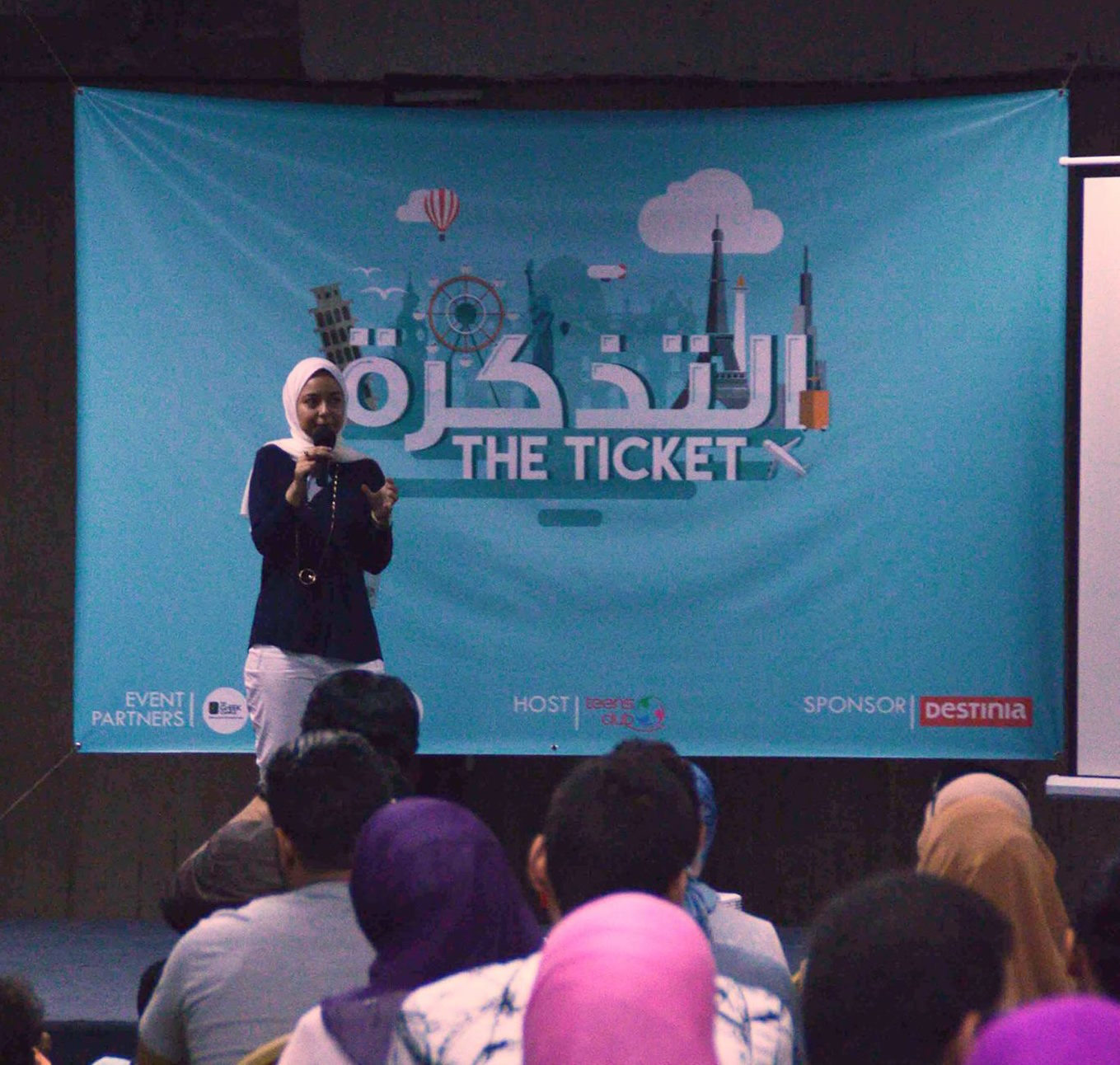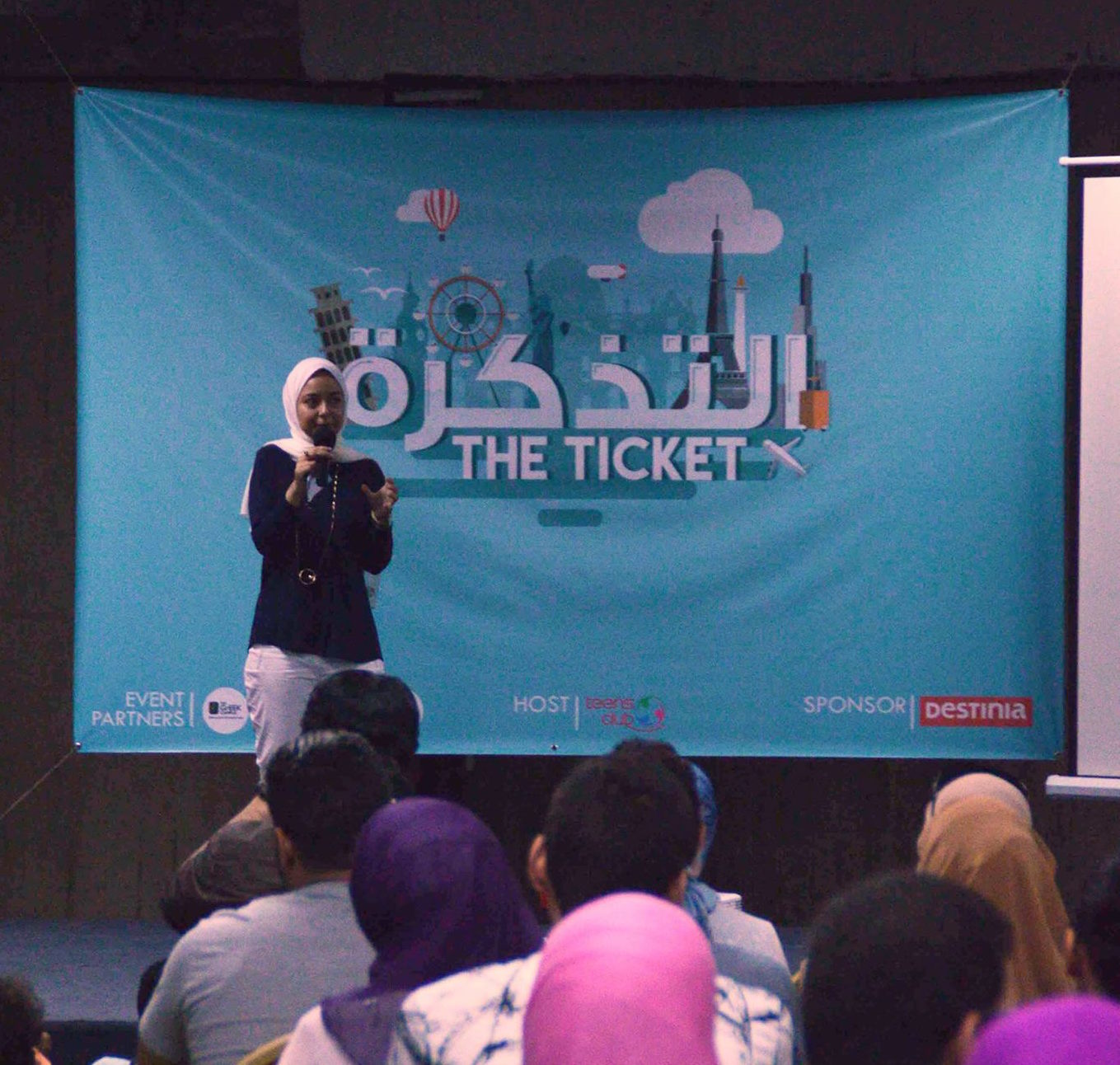 Many of Egypt's youths are searching for opportunities to travel abroad but bringing these plans to fruition can be a challenge.
Despite instability in the region and Egypt's own domestic issues, many youths have remained passionate about seeing the outside world. For some it is a newly formed idea, while others harbor a long-held dream that remains, at best, far-fetched.
Teens Club, a social community, recently held an event at the Greek Campus in downtown Cairo aiming to raise young people's awareness about what traveling outside Egypt entails.
"We selected real examples from travelers, aged 22 to 30, who have actually met the challenges of travel and can share the tools they discovered, enabling youths with different social backgrounds, education and culture to discover the benefits of travel opportunities, scholarships and masters programs abroad," said Nasser Emad, who manages Teens Club's workshops.
The ticketed event's goal was to relay real-life stories from youths who traveled for a number of reasons and now want to pass on their experience on a range of issues, from how they managed to travel on a limited budget to ways young people can secure grants, scholarships or a masters degree for free.
"Travel is a common goal for many teenagers, both as students and after graduation; purposes differ from one to another but they still need a guide," said Emad.
Years ago, the common perception was that people would only travel abroad to emigrate or find a job opportunity that paid in hard currency. This idea left the impression that only rich or highly-educated citizens are able to benefit from traveling.
Raghda Adel, a 20-year-old student at Business Information Systems College, explained that she had always imagined that traveling to another country would be far too difficult but found herself ready to take steps to that end when she heard the success stories from other youths.
During the event, one of the speakers, Haidy Sohdy, 28, gave tips on a range of subjects, such as how to track ticket prices in order to find deals that would put travel within reach.
Sohdy, who is involved with a website called I Travel, also discussed how teens can avoid mistakes during long journeys, such as the pros and cons of travel transits.
"Things are different now that the world has become more connected, and each country has unique demands that only young people can fill. Moreover, more opportunities can be publicised on social networks, and can be accessed by anyone who has the passion," said Mohamed Abd El-Magid, founder of the Have a Dream organization.
Founded in 2013, Have A Dream works to provide other countries with volunteers to participate and work in programmes specializing in education, cultural exchange and conflict resolution.
Such international programs provide students with fully paid accommodations in other countries, while the youths are expected to cover the costs of travel visas and airplane tickets.
"Seeking opportunities for travel has become a trend among young people in Egypt. The first time we called for volunteers to travel, we received around 3,000 applicants although we only needed 300," Abd El-Magid said.
Engineer Abdullah Samy, 22, said he was selected with other five Egyptians to attend a five-week program in the US, despite not being very fluent in English.
Sami explained how the experience of traveling to such a diverse country presented him with an opportunity for growth and exploration.
"I discovered my strengths and weaknesses, and I really did discover new characteristics in myself.
"I applied three times until I got accepted," he added with a smile.
"Travel changed my way of thinking, my dreams, and I am keen to be a good ambassador for my country in any country abroad. Diversity is another attractive benefit to meeting new cultures and learning new things," he continued.
Samy said that he has since started his own travel website, Marj3.com. The page lists numerous scholarships and grants that are open to anyone aged 14 to 50. The site explains how to apply to each scholarship via a simple video that can help those who want to travel to study abroad.
Attendees at the Teens Club event came from cities across Egypt, eager to learn from those who have gone before them about how to successfully travel outside their native land. Organizers said that the speakers' passion for travel, learning about opportunities to experience new and different cultures and getting advice on how to travel on a budget were some of the biggest benefits attendees got from the event.
---
Subscribe to our newsletter
---