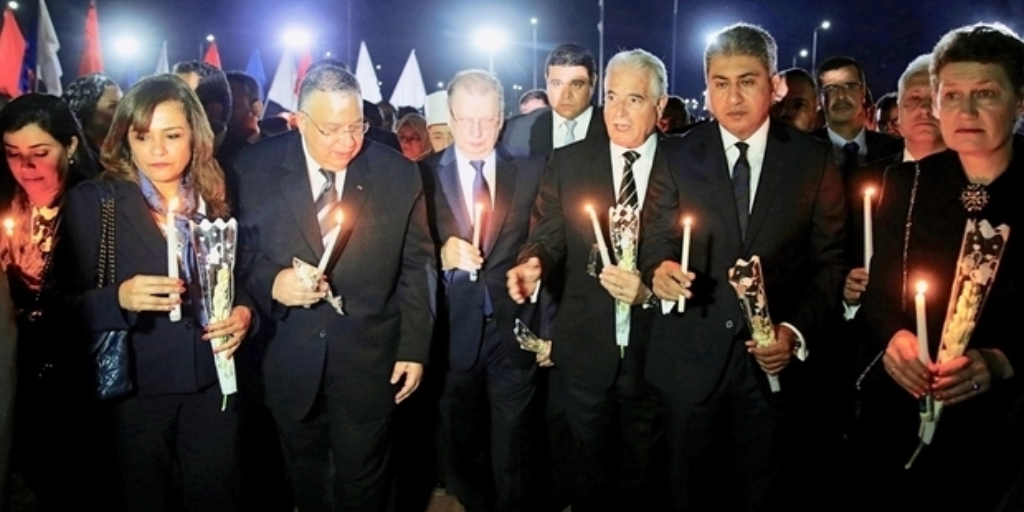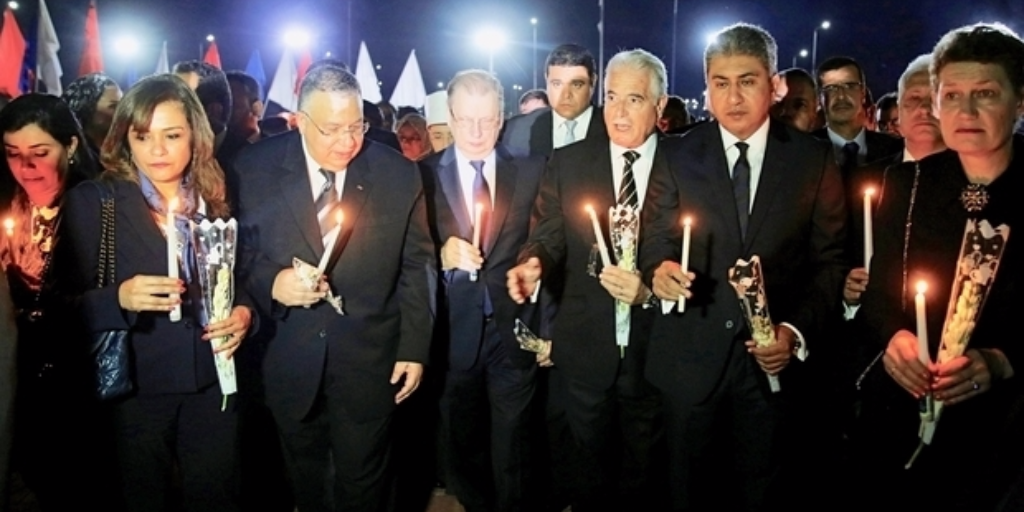 Egypt's Ministry of Civil Aviation held a candlelight vigil at the Sharm El Sheikh airport to commemorate the victims of the Russian passenger plane that was downed over Sinai last year.
Civil aviation minister Sherif Fathy attended the vigil alongside Russia's ambassador to Egypt, Sergei Kerbachenko.
Fathy expressed his condolences to the victims' families and all those affected by the crash, while Kerbachenko said the "sadness is ongoing and will never go away."
Egypt's ambassador to Russia, Mohamed El Badry, also expressed his condolences on the anniversary of the crash.
"On the anniversary of the big tragedy, I would like to present my condolences to all Russians and to the families of the victims and tell them that their loss is not forgotten and it will not be forgotten by the Egyptian people and by the Egyptian government," El Badry told Russian news outlet Sputnik.
On October 31, 2015, a Russian plane carrying 224 people crashed shortly after takeoff, killing all individuals on board. ISIS affiliate Wilayat Sinai claimed responsibility for downing the plane, saying it was in retaliation for Russia's airstrikes in Syria.
Following the crash, Russia suspended all flights to and from Egypt over security concerns, with the United States, Britain and a number of other countries following suit. Most countries have yet to restore flights to Egypt but Russia has been inspecting security procedures at Egypt's airports on a regular basis.
The downing of the plane has spelled disaster for Egypt's already weakened tourism industry, which was once the cornerstone of the Egyptian economy and a major earner of foreign currency.
In March of this year – just four months after the downing of the plane – Egyptian Prime Minister Sherif Ismail said that Egypt's tourism revenues dropped by as much as USD 1.3 billion as a result of the crash.
Roughly four million Egyptians work in the tourism sector, which accounts for 12.6 percent of the country's total employment and about 12 percent of the economy.
---
Subscribe to our newsletter
---