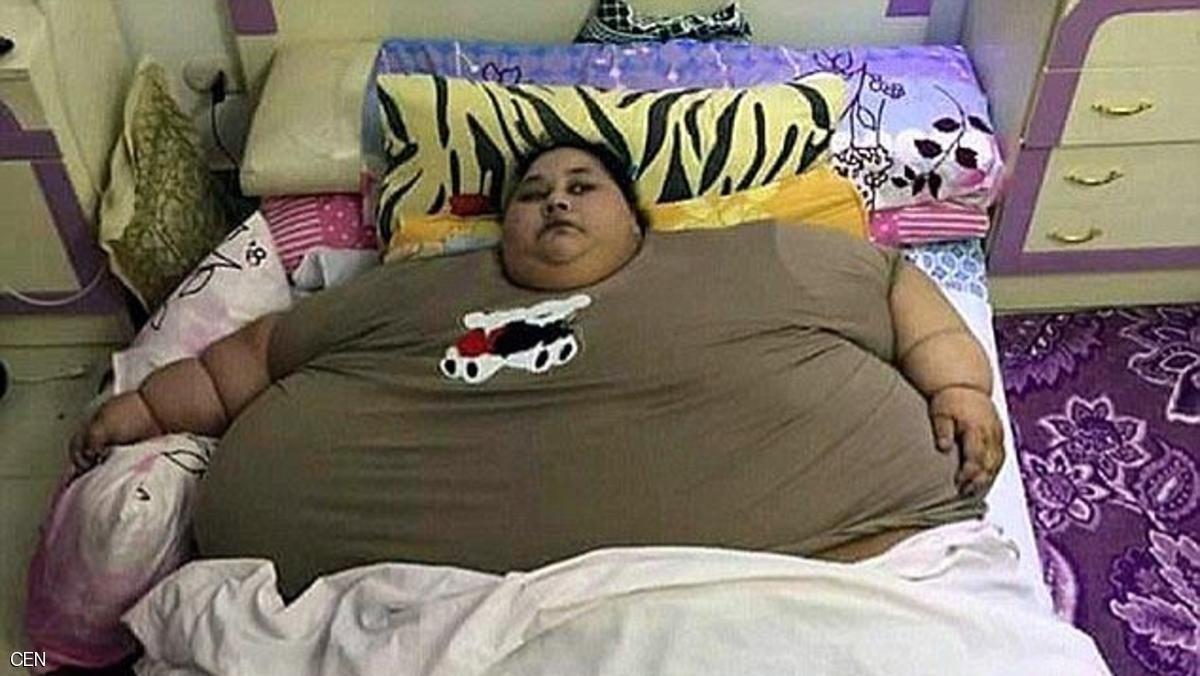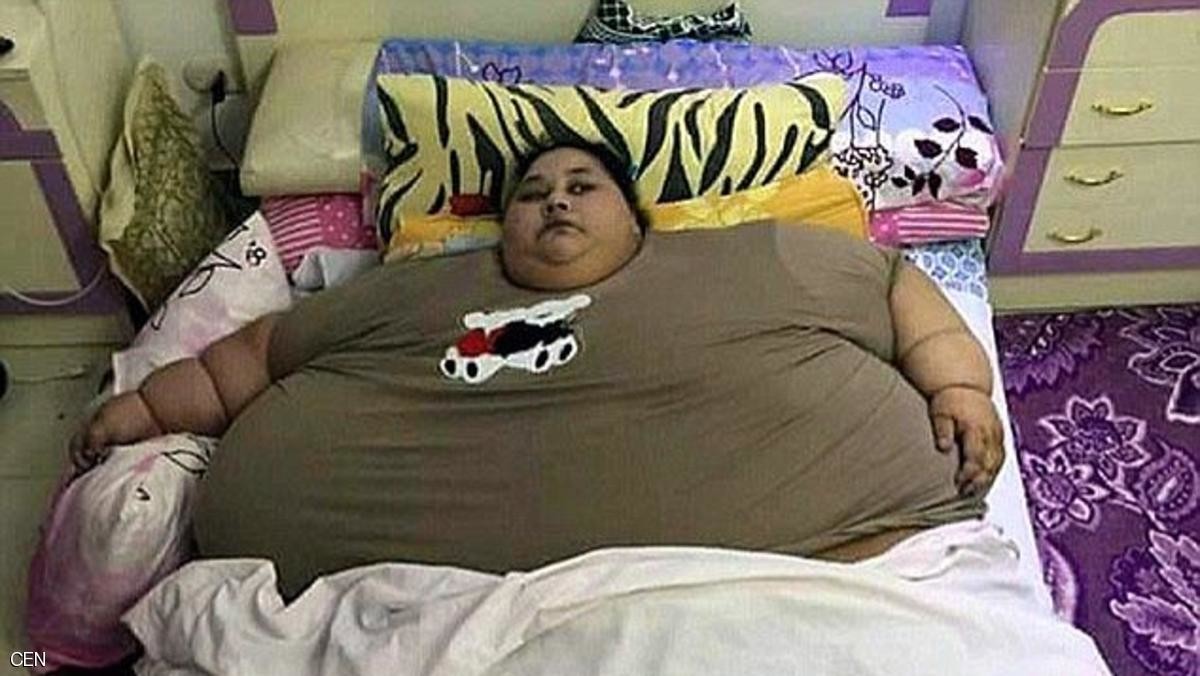 An Egyptian woman who is believed to be the heaviest woman in the world has been safely transported from Egypt to India for a weight reduction surgery.
Eman Abdel Aty, 36, was lifted out of her bed in Egypt by a crane. Doctors managed to move her after a wall was brought down to bring her out. According to her family, Abdel Aaty had completed 25 years without leaving her home prior to travelling to India as she weighs 500kg.
Abdel Aty was denied a visa to India at first because of her incapability to travel there in person. However, an Indian surgeon who decided to operate on her tweeted to India's foreign minister to allow her to travel.
ِAbdel Aty's sister had called on the Indian doctor to save her in October 2016. He swiftly responded to her call and decided to operate on her for free. The doctor said that Abdel Aty will need to stay in India at least two months after the surgery, and they had to wait a long time because airlines refused to transport her to India.
Abdel Aty will have to go through several bariatric surgeries. According to her doctors, some of whom arrived in Egypt 10 days before she left, the surgeries will help shrink her stomach.
The 36-year-old first stopped moving at the age of 11. According to her family, she used to crawl around the house due to her heavy weight at a young age.
---
Subscribe to our newsletter
---