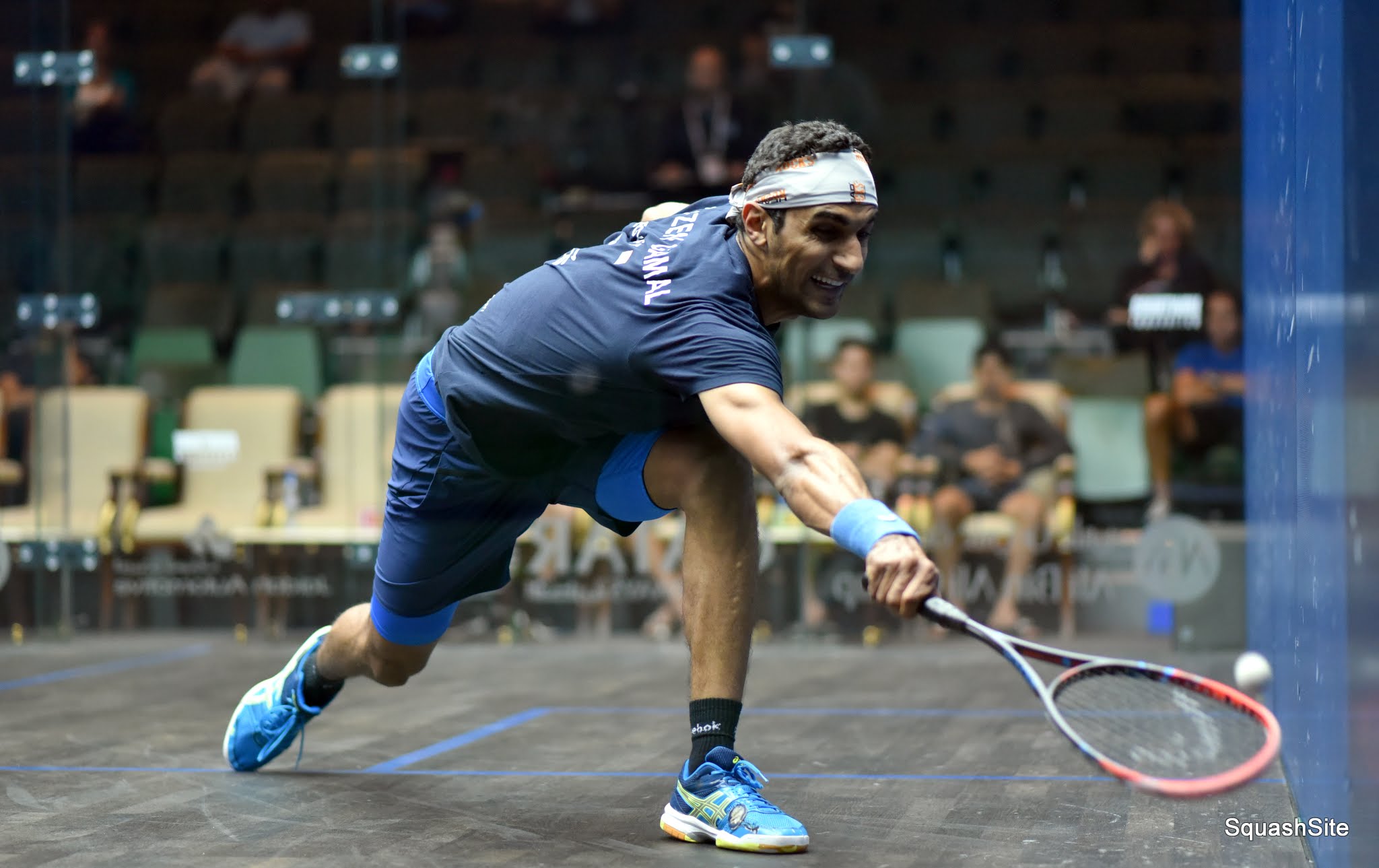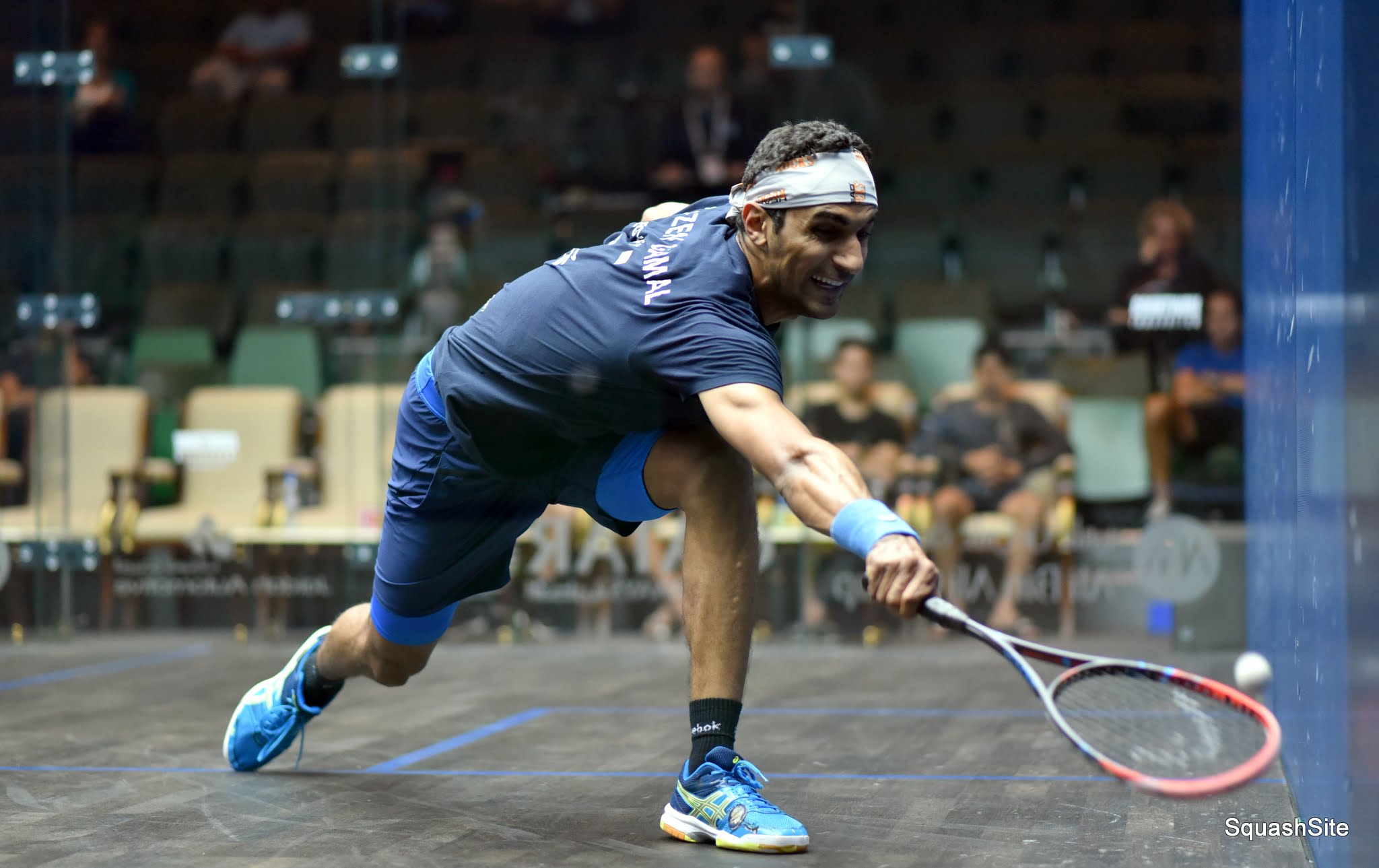 By Maydaa Abo El-Nadar
Three Egyptians and four Arab players have participated at the Wimbledon Club Squash Squared Open 2017 competing with world's top Squash players in London.
Mohamed Reda, who ranks 41 internationally, came in seventh place in the championship. Mazen Gamal, who ranks 56, Youssef Soliman, ranks 58,  in addition to Abdulla Mohamed Al-Tamimi, who ranks 36 and representing Qatar, among other Arab players have competed in the Wimbledon Club Squash Championship, but exited at first round.
Egypt's Squash Player Mazen Gamal said "Regarding my match at the Wimbledon Open, it was not taken by the right tactics from my side from the beginning as it was my first time to play against Tom Richards. He is a very experienced and a top 10 caliber player but I am sure next time things will go completely different than this match."
"On the other hand, I have been training very well for the past three weeks in London. Marseille and I will hopefully be in a very good shape for El-Gouna tournament and for the rest of the season," Gamal added.
Reda lost to India's Vikram Malhotra by a score of 3-0 (11-8/11-4/11-2). Soliman was defeated by Malaysia's Nafiizwan Adnan 3-1 with sub-points 11-6/5-11/11-4 and 11-9. England's Tom Richards beat Gamal scoring 3-0 with sub-points 11-6/11-7 and 11-6.
Also England's Jaymie Haycocks beat Al-Tamimi 3-0 with sub-points 11-6/7-11/11-8/5-11 and 13-11.
The championship concluded its events on March 17 with Scotland's Alan Clyne announced as the champion of the Wimbledon Club Squash Tournament. It is his eighth Professional Squash Association's title.
In this regard he said "I am delighted. I played well and I had to lay my best. I think I was sharp tonight. I am chuffed as I managed to impose my game, although the second game was nip and tuck. I had a good run, he came back at me, but I was lucky to get that straight drive on the forehand that died in the nick at the end," Clyne said.
Egypt's Omar Abdel Meguid was the runner-up of this tournament last year.
---
Subscribe to our newsletter
---