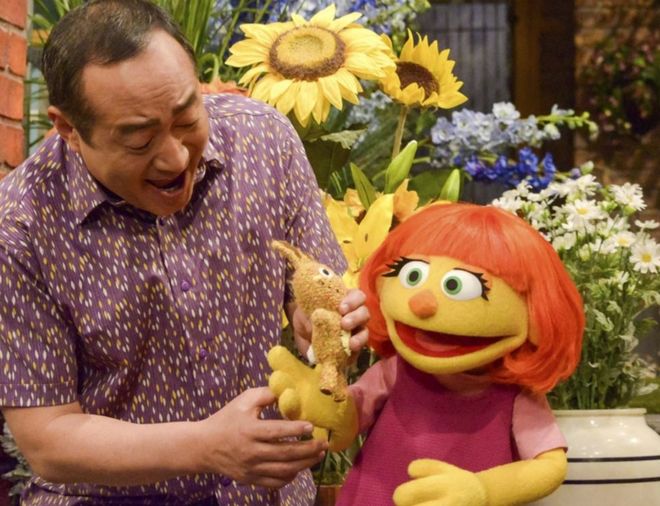 Children's TV Show Sesame Street to introduce its first autistic Muppet "Julia" who is already included in print and digital storybooks.
According to the program creators, Julia, who has orange hair, will aim to reduce the stigma linked to autism.
Julia is making her debut in April on U.S. TV channels of HBO and PBS.
In an interview with CBS, Writer Christine Ferraro said, at the beginning, they widely discussed how they will tackle autism in the show. Ferraro said, "It is tricky because autism is not one thing; it is different for every single person who has autism."
Julia will be introduced in a context that will show her as a Muppet that is not an inferior to other Muppets, but only as one who does things differently. The other children in the show will not reject Julia, rather try to integrate with her, to raise awareness about how to communicate with an autistic friend.
The children TV show has been running for almost 50 years, Sesame Street has been nominated for a total of 268 Emmys.
---
Subscribe to our newsletter
---