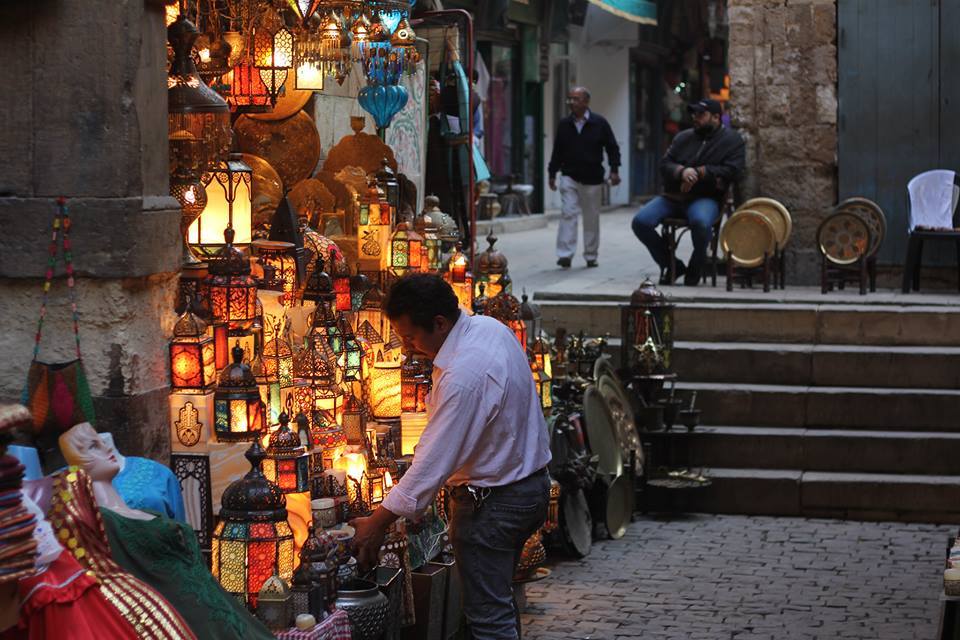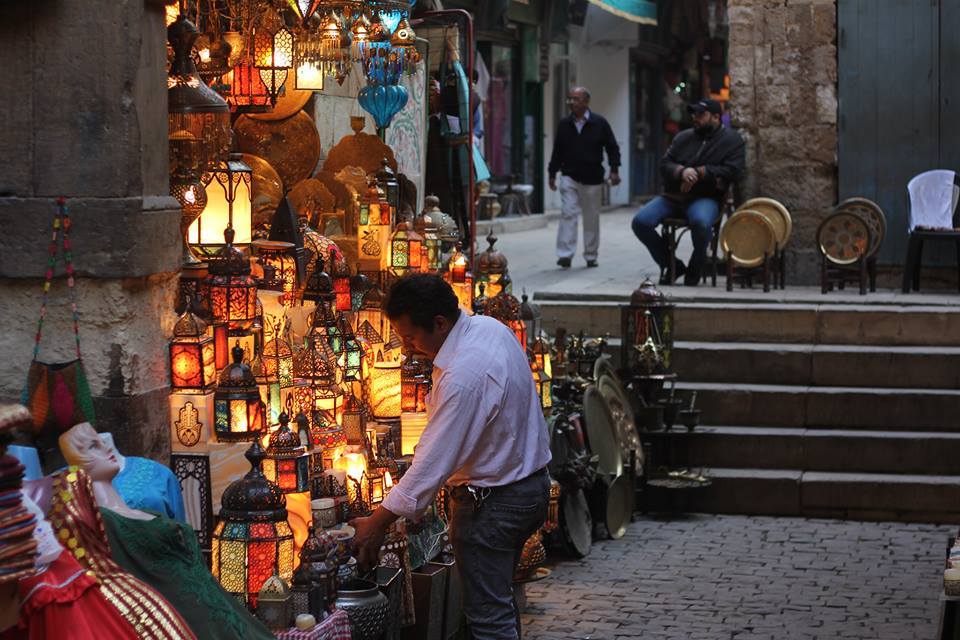 For tens of years, Khan Al-Khalili has always been one of the most visited places for tourists who want to explore other faces of the Egyptian history. For this, hundreds of vendors have taken this spot as an opportunity to generate higher revenues, benefiting from the different combination of nationality who visit.
Khan Al-Khalili is known for its attractions, historic architecture and distinctive places
However, Khan Al-Khalili that lies in the very heart of Islamic Cairo doesn't only have these attractions, it's also one of the most prominent markets that have loads of goods that have only one thing in common, Originality.
What you might miss out on is that it is a shopping destination as well, not only limited to visits. The prices of the majority of the products are reasonable and affordable.
Also, the possibility of negotiating with the vendor is always there, so don't hesitate to unleash the businessman within you to get the best prices.
Here are some suggestions that will offer you a unique experience next time you visit Khan Al-Khalili.
Decorations aren't that expensive after all
If you are fishing for a more original, oriental and different pieces of decoration for your home, Khan Al-Khalili offers the best selection of chandelier's shops.
Mohamed Arafa's small shop in Khan Al-Khalili is full of different glasswork. You can also order your customised decorations with the price and size you want.
"I have a small factory away from Cairo, workers melt and shape glass according to the orders of our customers," said Arafa.
He added that he has been working in the glass industry for over 21 years. Arafa used to export his products abroad. However, he had to stop due to the economic turmoil that Egypt has been experiencing since 2011.
Arafa stressed that his prices are the best in town, because retailers in big shopping malls buy his products to sell them with higher prices.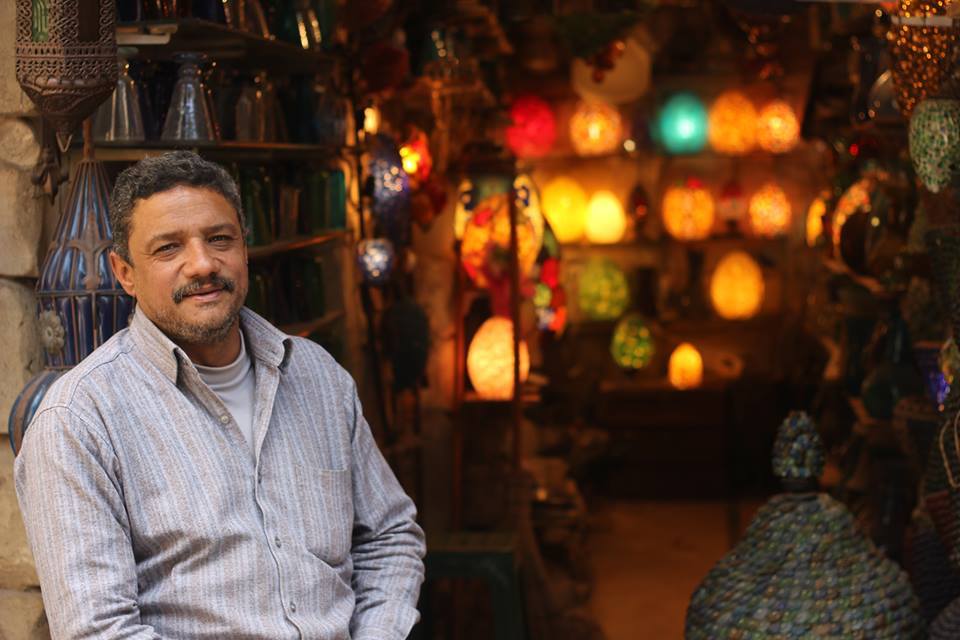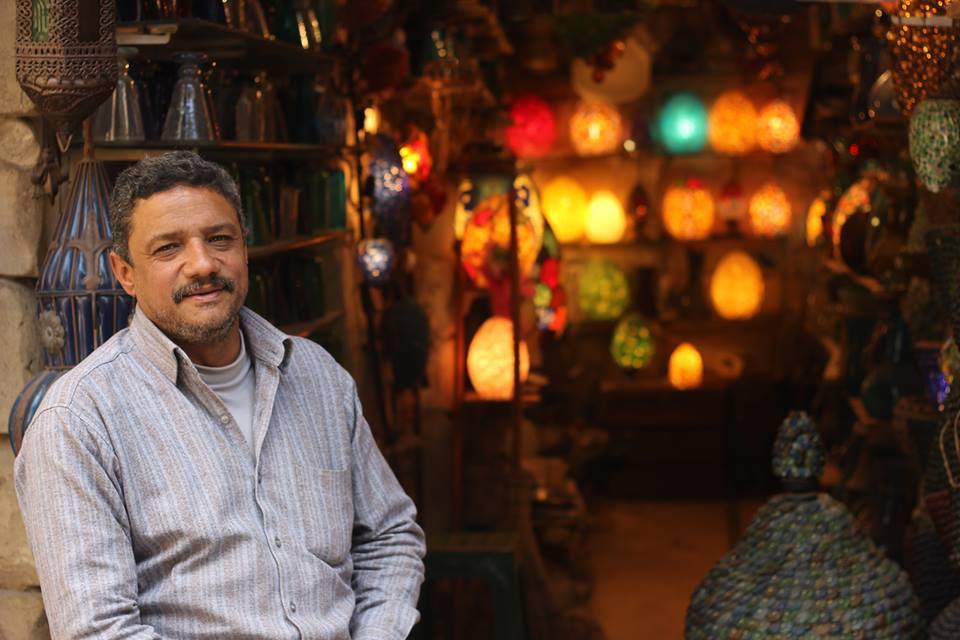 Accessorize more, pay less
Khan Al-Khalili is full of shops that sell gemstones. So, why pay a fortune in a necklace or a ring when you can create your customized piece of jewel.
We stopped by Ahmed Hamdy's shop, one of many shops that sell variety of gemstones.
Hamdy said, "We started our activity in 2001. We don't only sell gemstones, but we also sell ready-made jewelry."
All the gemstones in the area were original and shiny; they have shiny green Emerald and glowing red Ruby gemstones.
After you select your favourite gemstones, which vary in sizes and prices, you will find workshops to choose the type of used metal in your accessory, be it gold, silver or platinum.
The entire process of selecting a gemstones and turning it into your favourite piece of jewel can take up to maximum 80 minutes.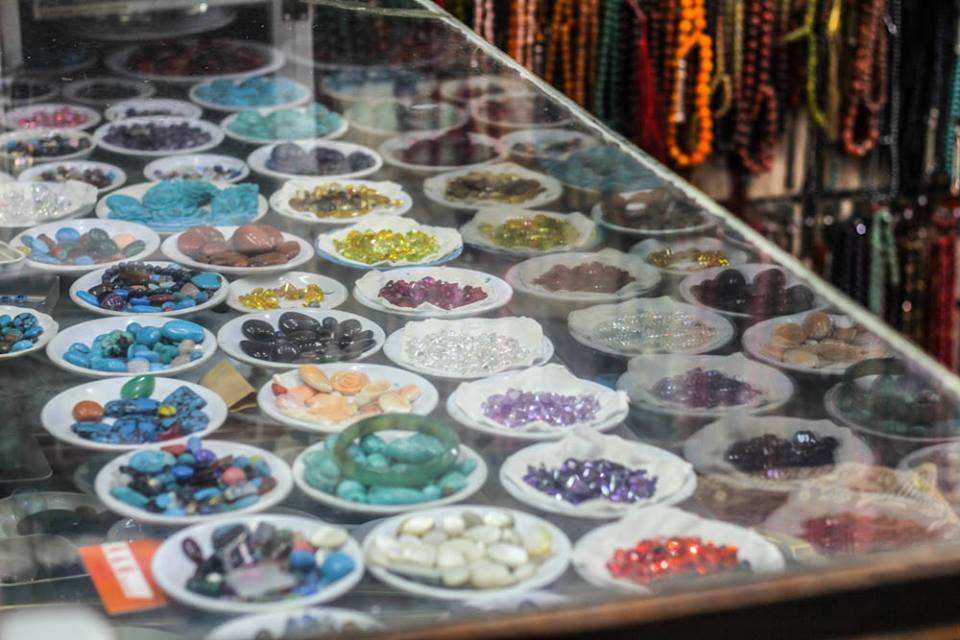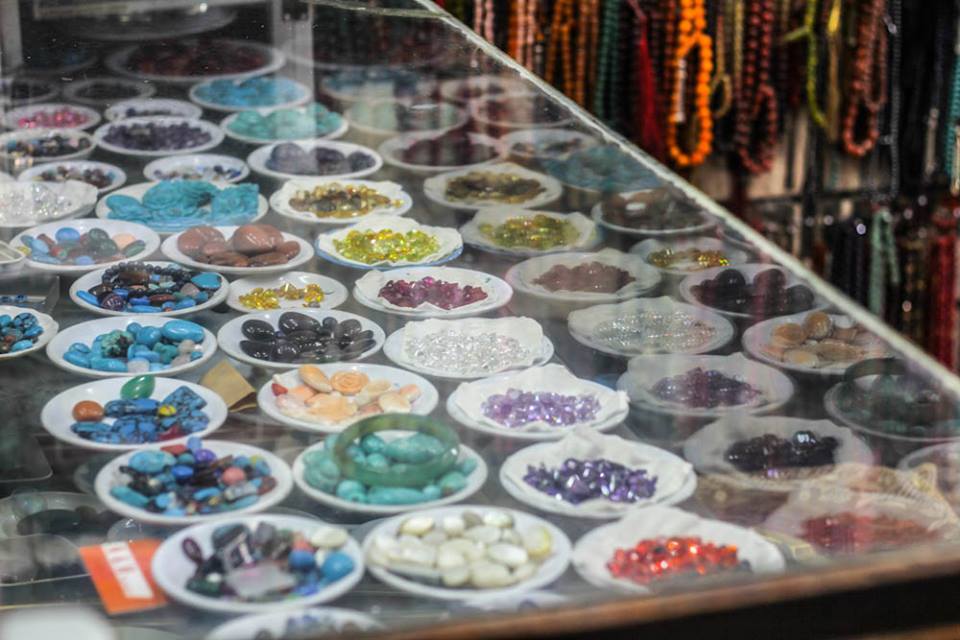 The right pace for bookworms
If you are continuously searching for books for good prices, search no more. The "Book Fair" in Khan Al-Khalili caught our attention. There are dozens of shelves that are filled with dozens of books. Choices are endless, you will find old, new, novels, English and Arabic books.
The prices were also significantly cheap. They generally ranged from EGP 5 to EGP 50.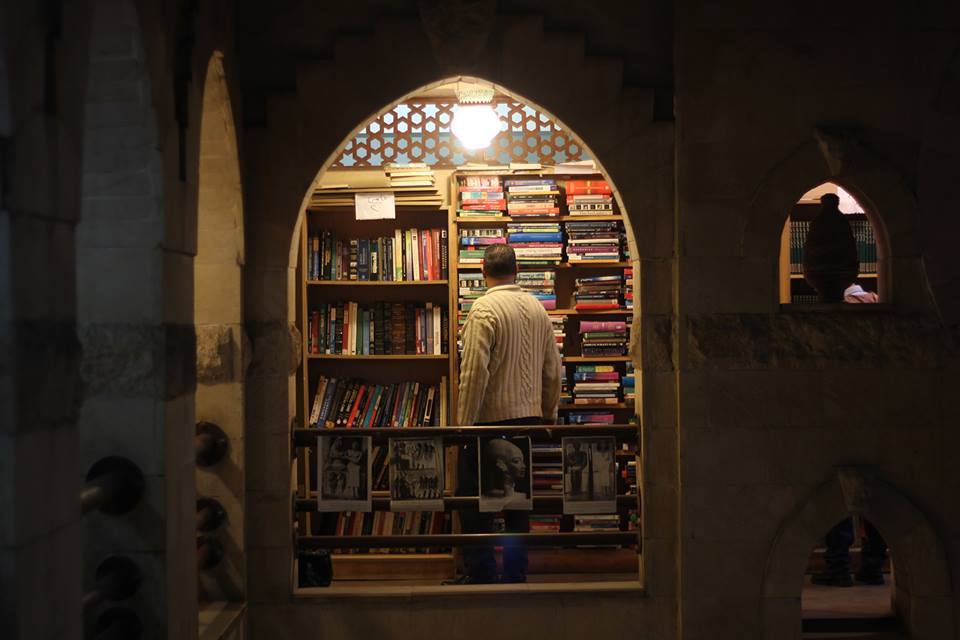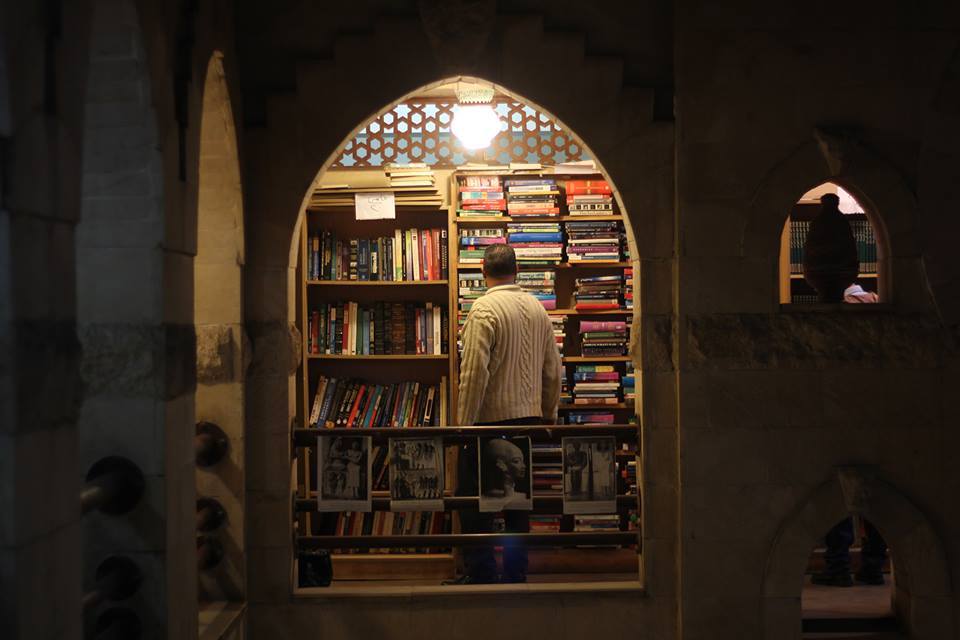 Comfy clothes and footwear for long days!
Aisles of Khan Al-Khalili are full of colorful shawls that are sold for the best prices.One shawl can cost you around EGP 40. However, if you decided to buy it from a shopping mall it may cost you around EGP 150.
You will also find shops that sell vests, scarves and footwear. Mr Tammam said that he manufacture his products from raw material that he gets from North Sinai, particularly Al-Arish and Beir El-Abd because this is where he finds original Bedouin material.
Mr Tammam added that retailers add about 300 percent to his original prices. The range of prices of footwear at Mr Tammam's shop was from EGP 90 to EGP 300. All his footwear was made of natural leather and decorated with handmade works.
The vast majority of Khan Al-Khalili's customers are now Egyptians, according to several vendors. The prices are low and the materials are good. You can go visit to hang out in one of its many cafés, or as a shopping destination or even if you want to escape the cosmopolitan Cairo.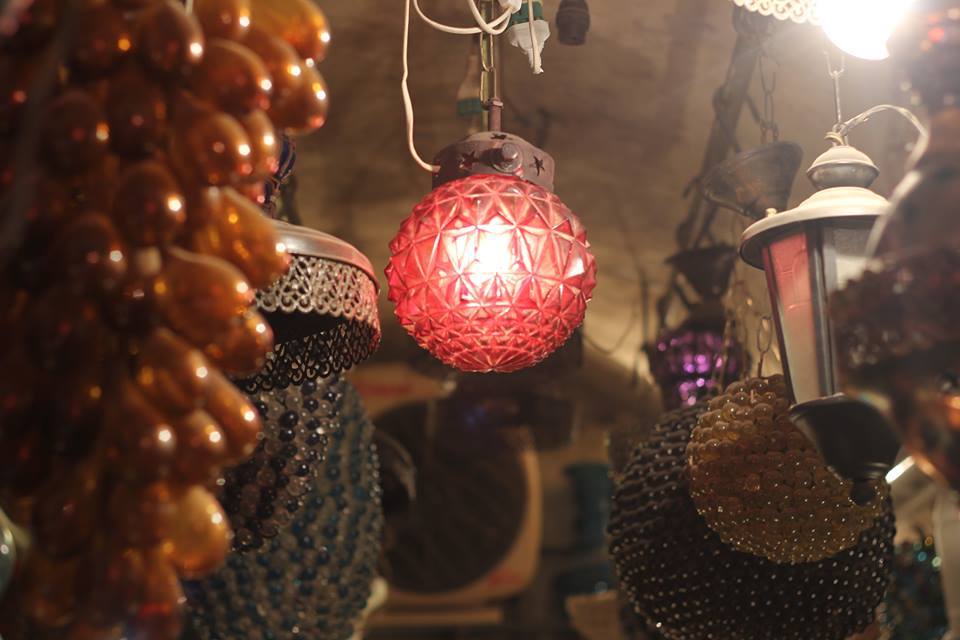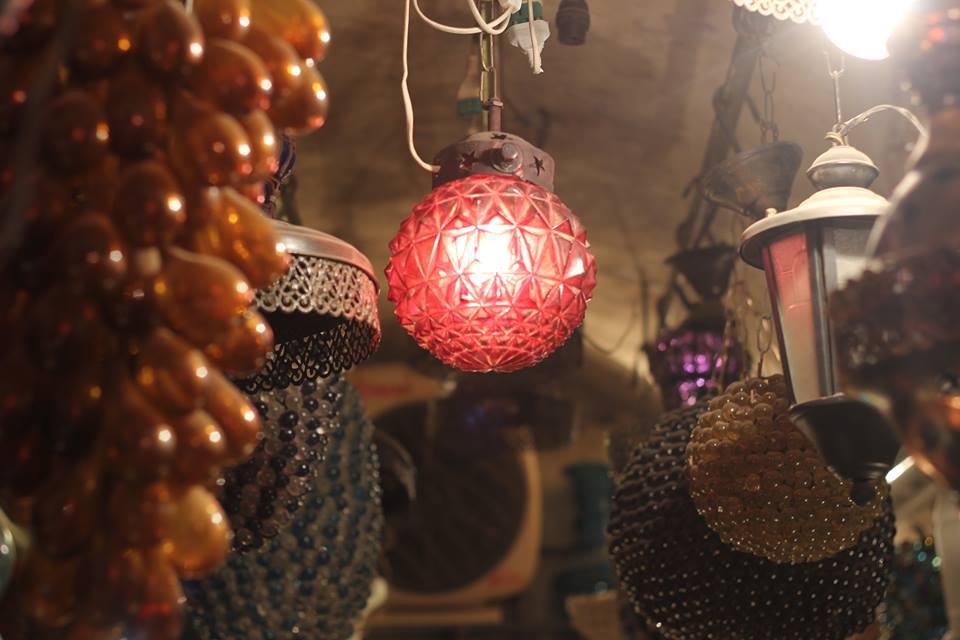 ---
Subscribe to our newsletter
---