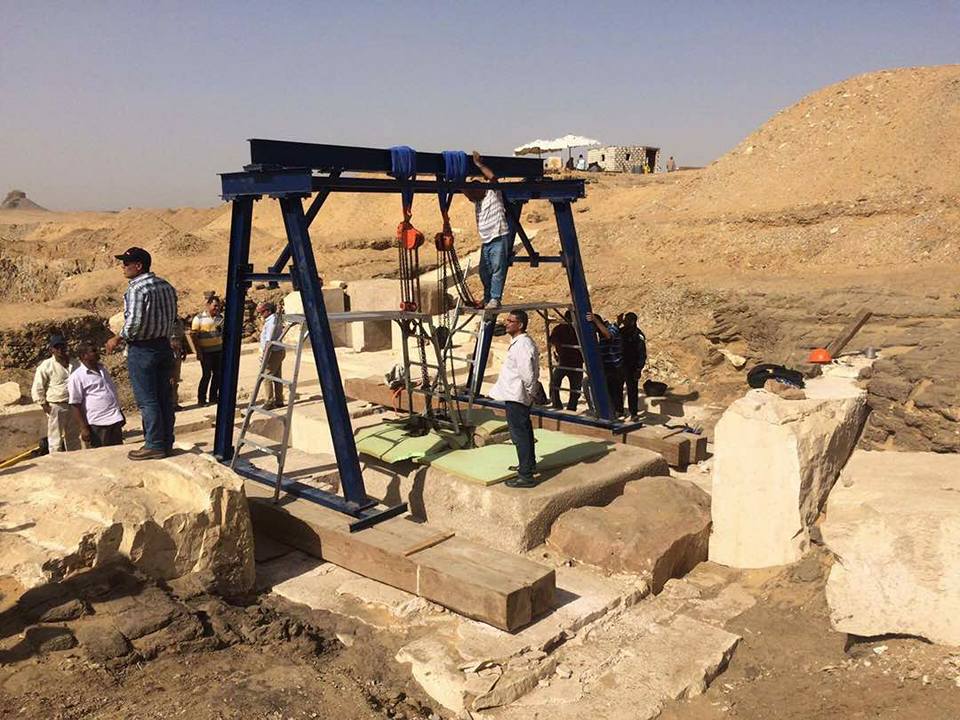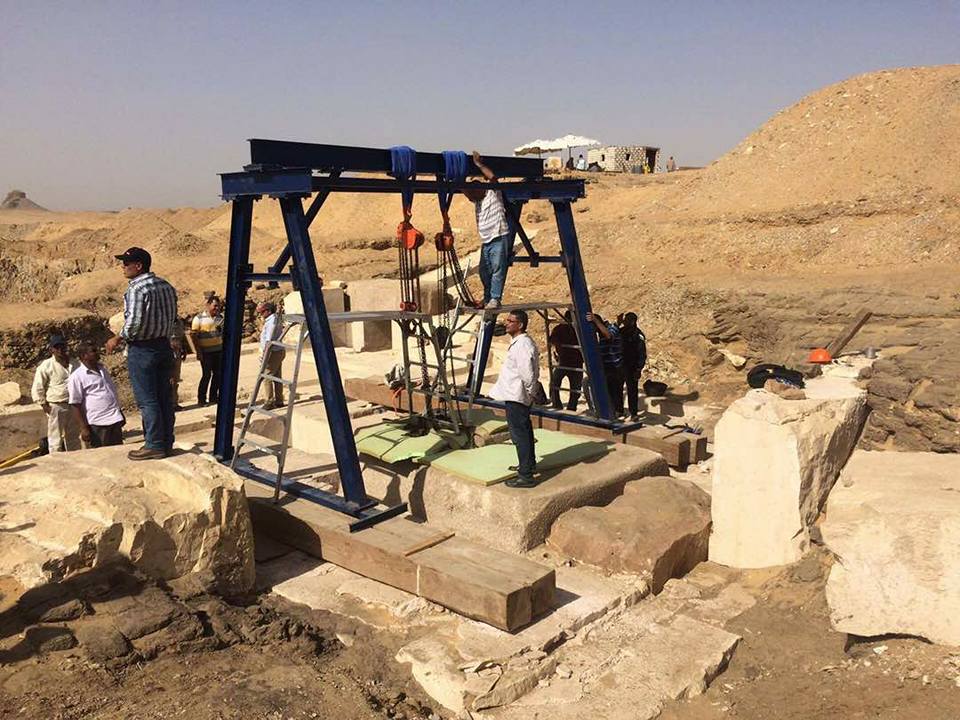 The Egyptian archaeological mission from Egypt's Ministry of Antiquities has uncovered a 3,700-year-old burial chamber that belongs to the 13th dynasty.
The burial chamber was discovered last month in Dahshur archaeological site, according to a statement released by the Ministry of Antiquities.
Head of the Mission and the General Director of the Dahshur site Adel Okasha said that after stones covering the burial chamber were removed, the mission discovered wooden box engraved with three lines of hieroglyphics. These lines are rituals that are supposed to protect the deceased and the name of its owner.
Assistant of the minister of antiquities Sherif Abdel Moneim revealed that the box had four canopic jars of the deceased and the name engraved on them would be for the daughter of the 13th Dynasty King Emnikamaw whose pyramid is located 600 meters away.
Canopic jars were rather important to ancient Egyptians to preserve the organs of the human body. During the mummification process, all the organs were removed and placed in these jars.
The mission has found wrappings of the deceased's liver inside the box, also intestine, stomach and lungs.
Minister of Antiquities Khaled Al-Anany visited the sites to inspect the excavation works. The mission would continue to uncover more of the pyramids' secrets.
---
Subscribe to our newsletter
---