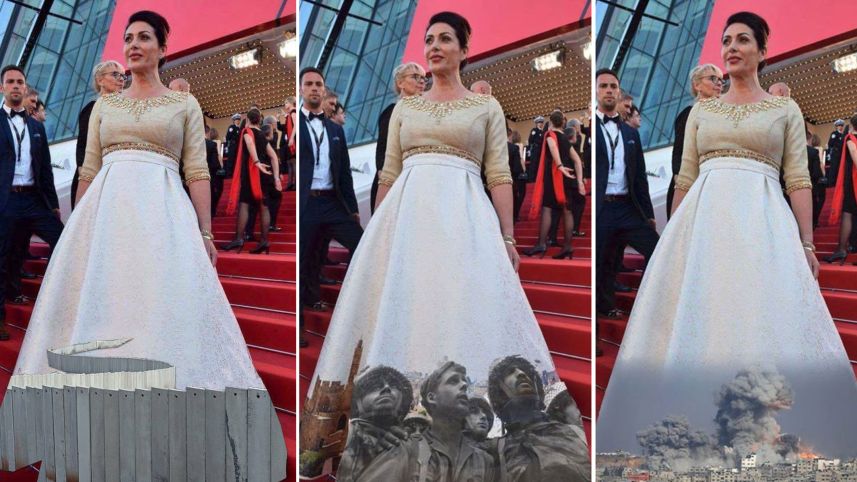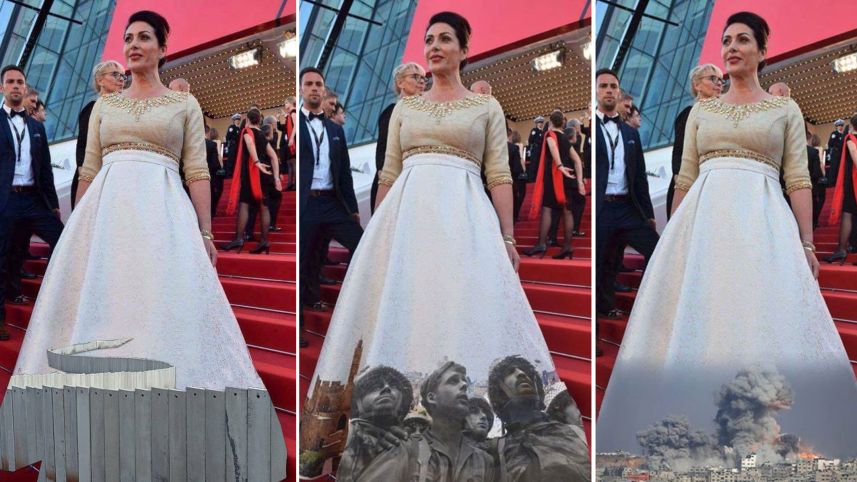 Israeli Far-right Culture Minister Miri Regev made an appearance at Cannes Film Festival that kicked off on Wednesday wearing a dress depicting the city of Jerusalem.
The dress, designed by Israeli Designer Arik Aviad, featured important elements in Jerusalem, including the golden dome.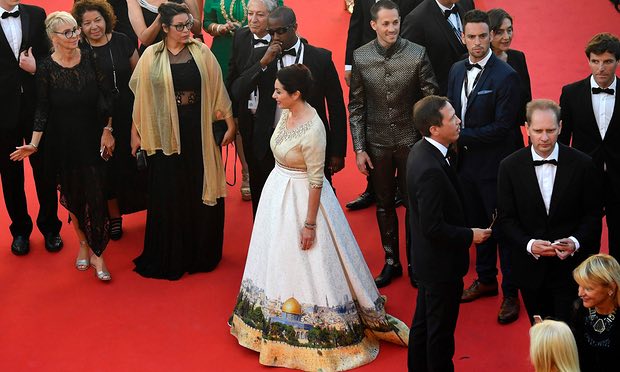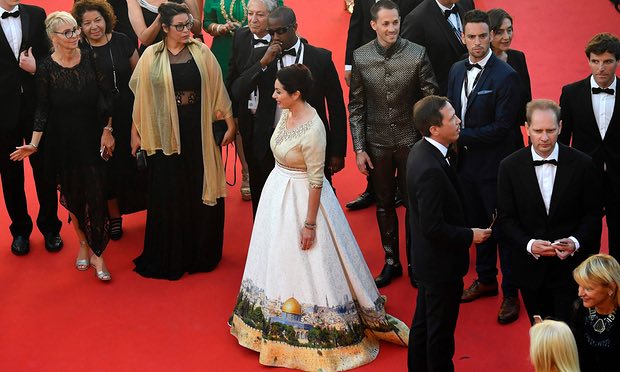 Palestinian activists were fast to photoshop the dress; they turned it into pictures that should have been printed instead to show the real face of the Israeli presence in Jerusalem.
Regev said in statements, "This year, we are celebrating 50 years since the liberation and reunification of Jerusalem. I am proud to celebrate this historic date through art and fashion, and I am happy that this work by Israeli designer Aviad Herman is so moving and honors the beautiful status of our eternal capital Jerusalem."
Israel insists on claiming sovereignty over Jerusalem city, while the international community including Palestinians, regard east of Jerusalem as an occupied part.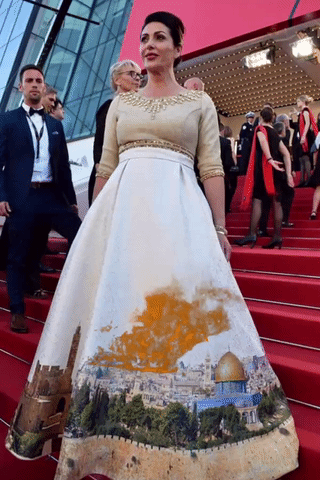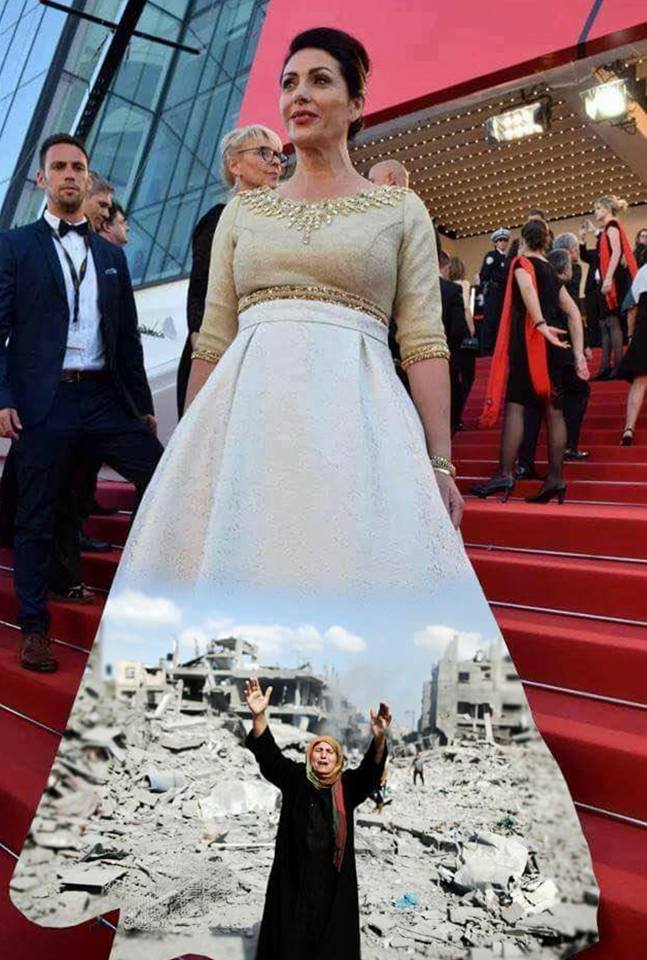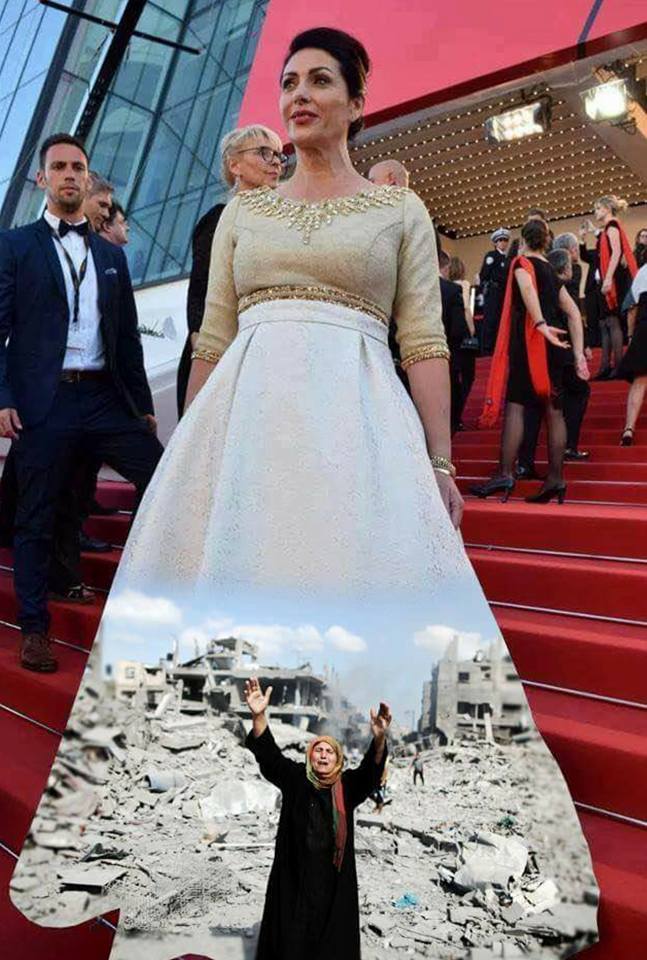 ---
Subscribe to our newsletter
---