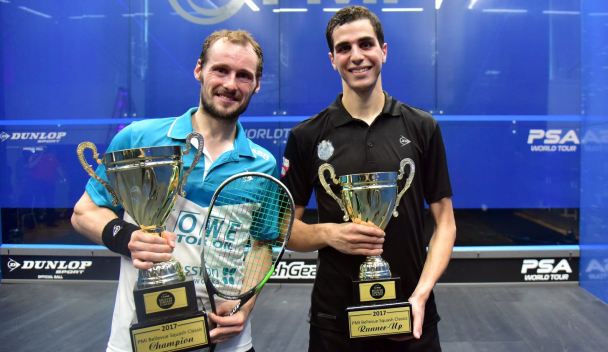 By Maydaa Abo El-Nadar
Five Egyptians participated in the Pacific Market International Bellevue Squash Classic 2017 on 16 May until 20 May, taking place in the US.
Egyptians Omar Mosaad, Ramy Ashour, Marwan El-Shorbagy, Tarek Momen, and Ali Farag participated in the tournament. Only Ali Farag, ranked the eighth internationally, was the Pharaoh who survived to the final and met France's Gregory Gaultier, ranked the second internationally.
The French champion won by 3-0 (12-10/12-10/11-8).
Thanks to this victory Gaultier will once more become the first internationally.
Commenting on his victory Gaultier said "I came here to win. I guess I had more matches in the legs than most of the players, but I had confidence, my racquet and the head in the right place. That made the difference today."
Being the runner-up, Farag will move up from the eighth place to be ranked as the best fifth player by the first of June.
---
Subscribe to our newsletter
---