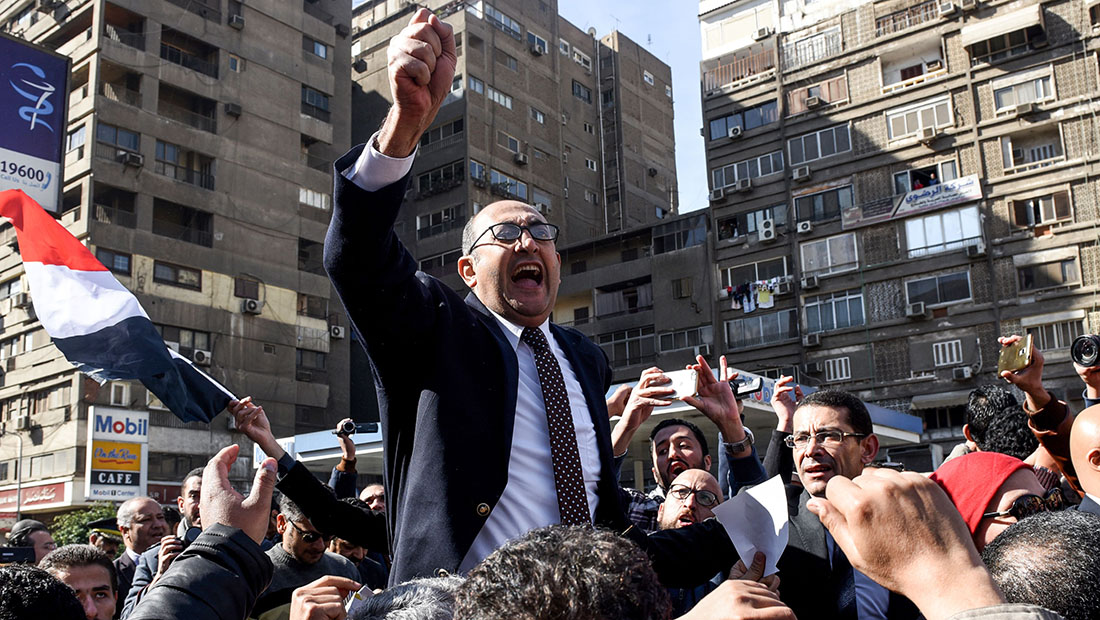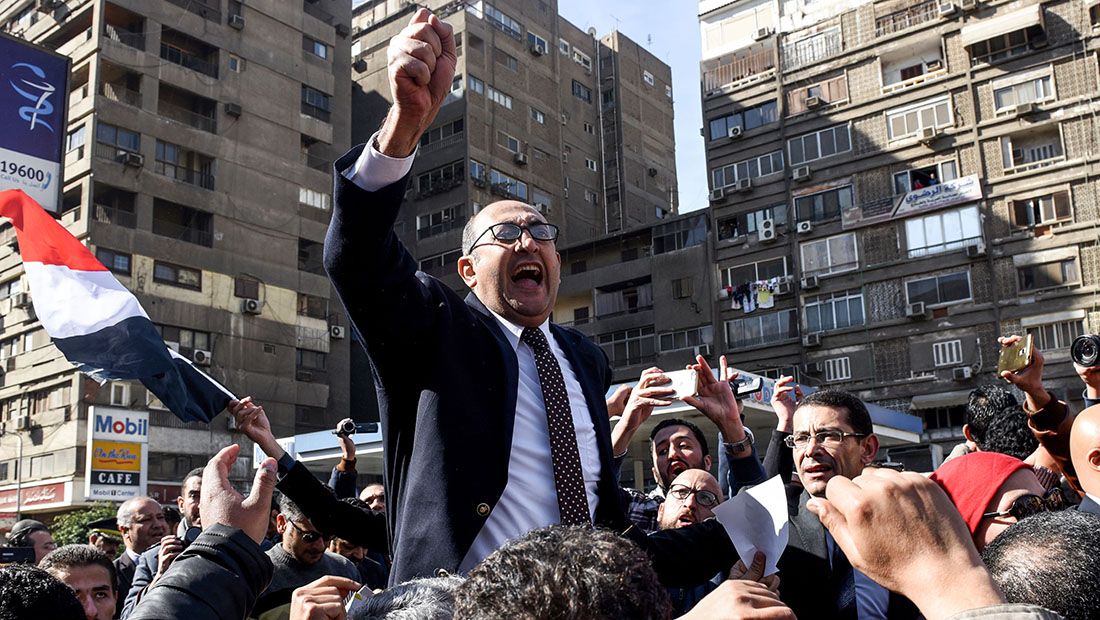 The Dokki Prosecution has ordered release of rights lawyer and former presidential candidate Khaled Ali on EGP 1000 bail.
Ali has been referred to Dokki misdemeanors court for trial on 29 May.
Ali was questioned by the prosecution and ordered detained for 24 hours pending investigations on charges of making an obscene hand gesture in public in front of the State Council.
Ali has recently announced that he is planning on running for Egypt's presidential elections that are set to be held in 2018.
The rights lawyer had previously nominated himself in the presidential elections that were held in 2012. However, he couldn't make it to the runoff.
Ali openly defied president Abdel Fattah Al-Sisi and filed a case against Al-Sisi and the government, accusing them of selling Tiran and Sanafir without a legal base, further saying that they violated the constitution.
Also, Human rights defender and Director for the Cairo Institute for Human Rights Studies (CIHRS) Mohamed Zaree was released on EGP 30,000 bail, further investigations are still ongoing. Zaree has been arrested in a foreign funding case.
Last year, Zaree has been banned from travel as part of an ongoing investigation involving NGO foreign funding case.
---
Subscribe to our newsletter
---