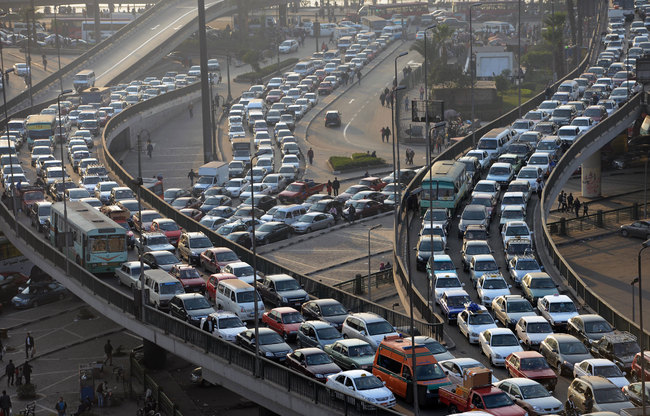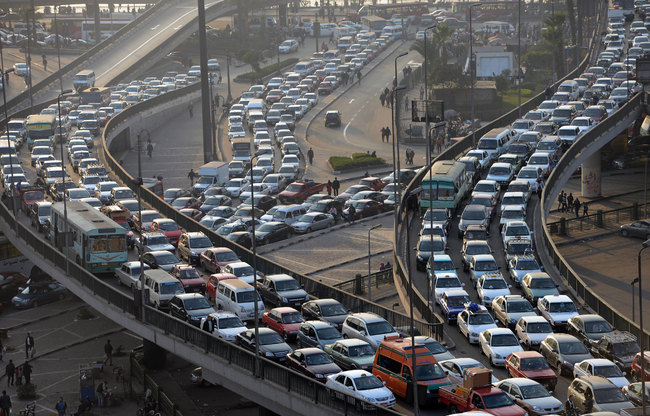 Cairo has the world's fastest growing population, one of its highest car densities and is home to a notoriously inconvenient public transportation system. Poor urban and traffic management, low car taxes and inadequate bus and metro capacity are all to blame for the lengthy commutes and ever-rising fares that Egyptian commuters are forced to endure. However, despite strong economic and social consequences, efforts to address the country's public transportation problem have not kept pace with the demands of the city.
To address this gap, Mostafa Kandil, a former Careem market launcher, founded SWVL, an Egyptian app-based startup through which users can book fixed-route bus trips at prices 60-80 percent lower than competing ride-hailing services and without surge or peak pricing. Just a couple of days after its launch, SWVL was trending on the app store and was harnessing multiple downloads per minute confirming the need for an alternative that is more economic than on-demand ride-hailing yet more reliable and convenient than public transportation.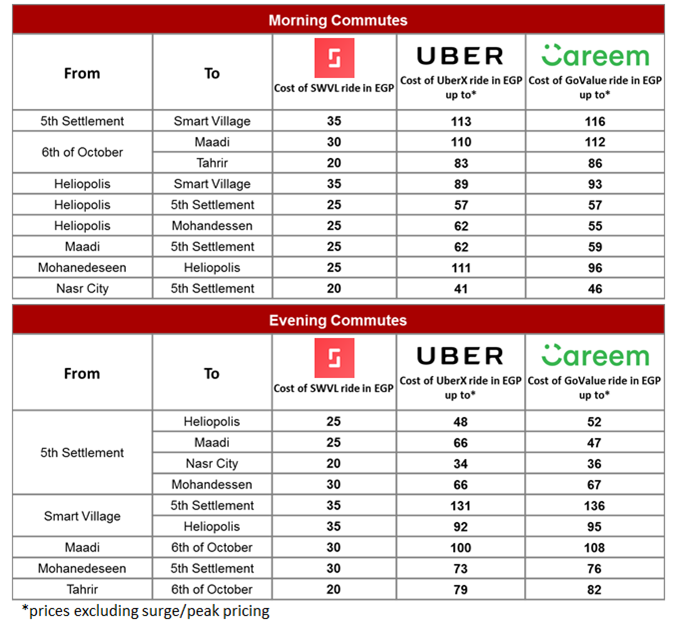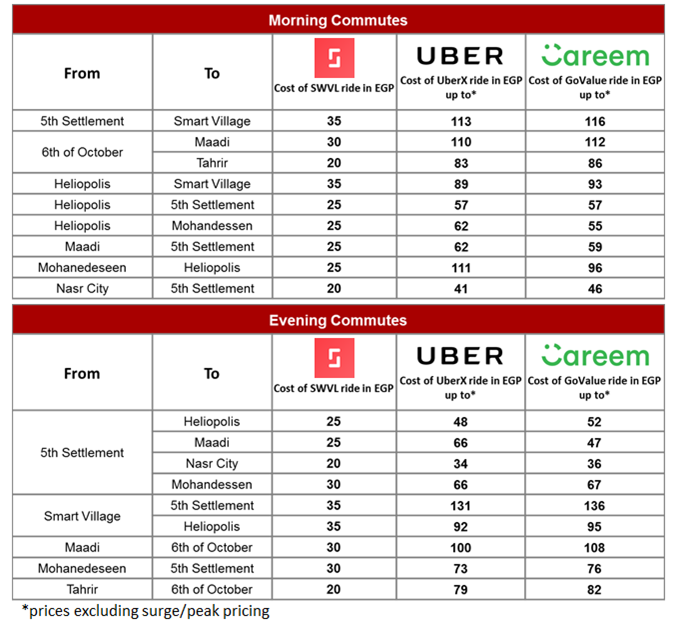 The team's vision is to re-connect Egypt's neighbourhoods with a model that guarantees a win for everyone. "Commuters are at the heart of every decision we make. We want them to be able to make their way through the city as seamlessly and swiftly as possible. We are also democratizing the planning process by crowd-sourcing all of our routes to make sure that we meet demand where it is most urgent," said Kandil. He also added that drivers and tourism companies can benefit from this model as SWVL uses "buses that are under-utilized and parked in garages only depreciating in value due to the touristic recession the country is witnessing."
Kandil believes that SWVL is currently on track to become a key player in the alleviation of congestion in the capital. The annual costs of congestion in Cairo were recently estimated by the World Bank to be around a whopping EGP 50 billion. This value accounts for loss of productivity, additional fuel consumption as well as negative environmental and public health impact. In addition, the recent devaluation of the Egyptian pound as well as the gradual reduction of fuel subsidies have added fuel to the fire as commuters continue to struggle to keep up with price hikes and never-ending economic uncertainty.


"Up to 14 cars are off the road every time a full SWVL bus is on the move. Congestion has become the most urgent factor that directly and dramatically affects the lifestyle of Cairenes every day. People suffer and the entire country suffers as well. Before SWVL, I used to commute for a minimum of two hours a day, that's one month every year wasted stuck in traffic. We make it possible for commuters to sit back and relax or to connect to in-ride Wi-Fi and squeeze some value out of their time, all at a reasonable price," Kandil added.
According to Ahmed Sabbah, SWVL's chief technology officer, SWVL has attracted international attention and was an instant hit on social media confirming the need for a disruptive step change in the transportation scene especially in emerging markets.
"This is a global trend, ride-sharing services are gaining steam all over the world. If we can grow to offer reliable transportation to millions of Egyptians and help alleviate the problems in a city notorious for its congestion and poor infrastructure, why shouldn't an Egyptian start-up go on to do so around the world? We are currently hiring the cream of the crop, the brightest minds we can find, in order to accelerate our growth. We are looking to expand into the Middle East and Africa by the end of 2017 and aspire to go further in following years," Sabbah commented.
Visit http://www.swvl.io/ to download the app.
---
Subscribe to our newsletter
---