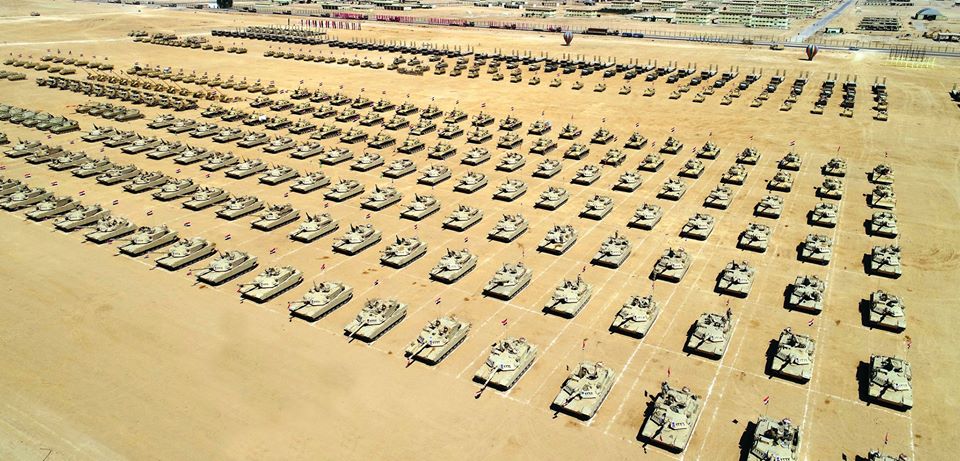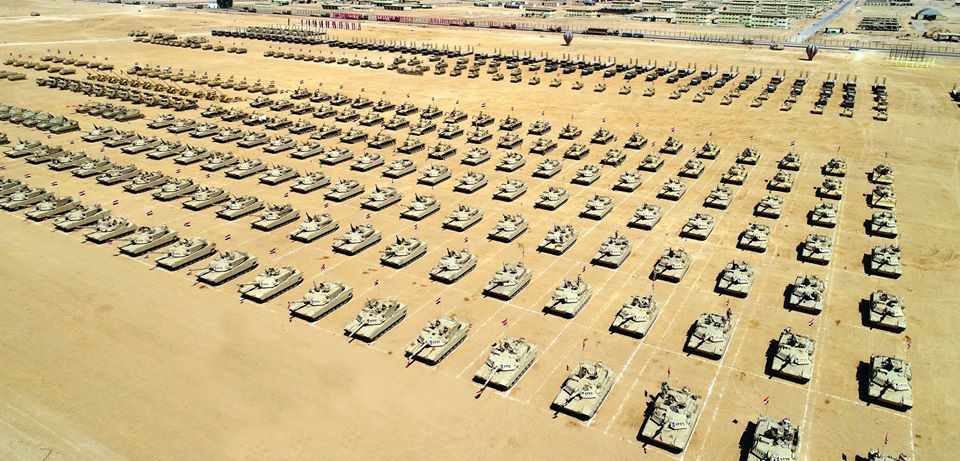 Egyptian President Abdel Fattah Al-Sisi inaugurated a military base in Egypt that is reportedly the largest in the Middle East.
A number of top Arab government officials, such as Mohammed bin Zayed, the Crown Prince of Abu Dhabi, attended the inauguration.
The Mohamed Naguib Military Base, located west of Alexandria in Al-Hamam area, was built on a military city that was first constructed in 1993.
According to the Egyptian Armed Forces spokesperson, the military base consists of more than 1,100 new or recently renovated buildings. The spokesperson added that the new base would be used for joint military exercises with other countries.
In addition to military exercises, the base includes a research center and a sports village. Moreover, a wide range of facilities to support those residing in the base, such as swimming pools, gyms, hospitals, lecture halls, and more have also been constructed.
To support the base, renewable energy sources were also constructed, such as solar power sources.
The base is named after President Mohamed Naguib, the leader of the 1952 Egyptian revolution and the first President of Egypt following the ouster of the monarchy.
---
Subscribe to our newsletter
---