Ever wished you could get freshly baked goods in the morning without leaving your home?
Breadfast, one of Egypt's latest entrepreneurial ventures, is here with a solution. Instead of heating up old baked goods in the microwave, Breadfast delivers fresh baked goods to your doorstep every morning.
Egyptian Streets spoke to Mostafa Amin, one of the founders of Breadfast, to learn more about Breadfast.
What exactly is Breadfast?
Breadfast is an online bakery store. We deliver fresh baked goods every morning to customers' doorsteps, before they leave for work or school. Our customers can also subscribe to get the products they need on any day of their choice.
How did you come up with the idea for Breadfast?
Our founding team, consisting of Muhammad Habib, Abdallah Nofal, and myself have been working in the tech and content space of businesses for the past six years. We wanted a shift to a more straightforward and easy-to-understand type of business. We thought about bread as a daily basic need for everyone, especially families with kids. We decided to take it one step forward by offering a variety of baked products along with bread.
Is everything freshly baked?
Yes. Our ordering system closes everyday at 10:00pm and we start baking at midnight and finish at 5am and delivery starts after that. We deliver every morning at a one hour range between 6am and 12pm.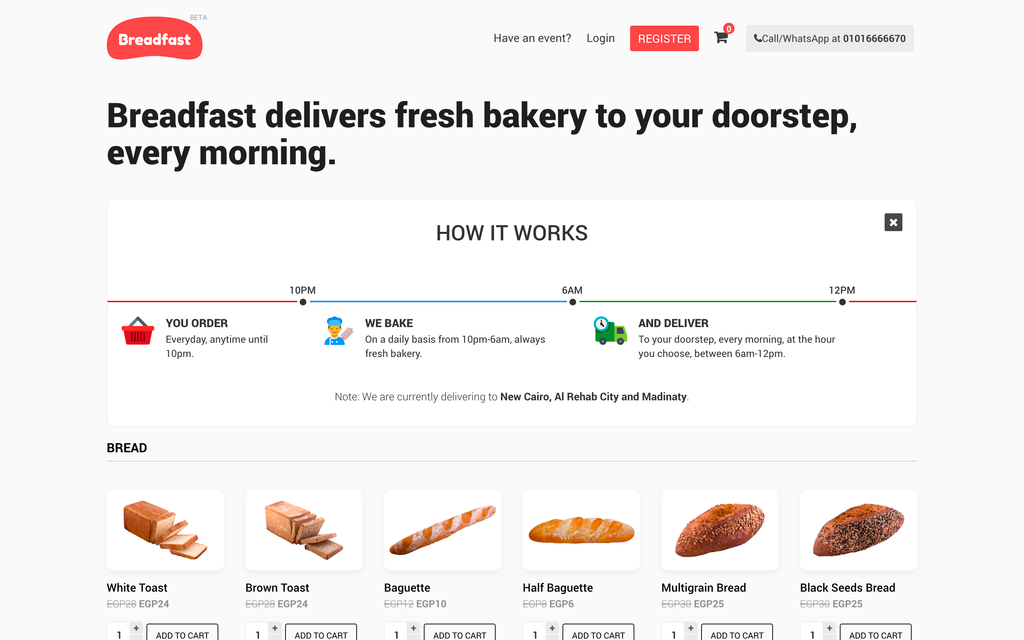 What is your top selling product? Which products do you love?
We love all of our products! But since they satisfy different needs, each of them has a different type of consumption. While our Croissant, Toast, Pain au Chocolat and Zucchini & Carrot Muffins are our top-sellers (and must try!), our customers also love Focaccia, Rye Bread and our Mix-Fruit Danish.
What has been the reception so far to Breadfast?
We received very impressive feedback from our recurring customers who tried us one time at the beginning continued using Breadfast. Some of our expat customers have already started to depend on our products. We are also giving a high priority to staying committed to delivering always on time, and we take pride in our ability to keep the service delivery consistent.
What are some challenges you have faced so far?
Food operations, in general, are tough. This is why we are struggling to find qualified and talented workers, as training takes a lot of time and effort. Additionally, the infrastructure is not stable. By infrastructure, I mainly mean electricity and water.
Who are your main competitors, if any?
We don't have direct competitors that provide the exact same service. However, we have many traditional bakery stores as you see on the streets of Egypt.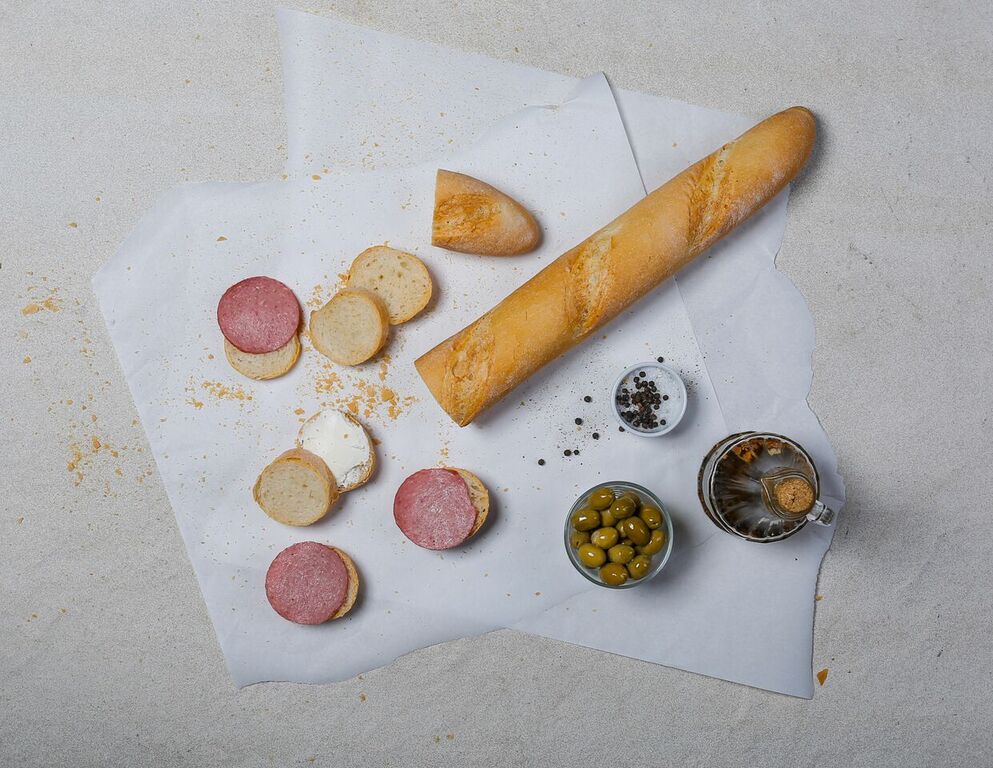 Where do you currently operate?
We are currently only operating in New Cairo. However, if any readers who live outside New Cairo are interested in our service, they can fill this form and vote as this will help us decide which area we should expand to next.
Is there anything else you'd like to tell our readers?
We are planning to launch a new line of products soon. Can you guess what's coming? Also, we'd love to know which other products you would like to see in the future!
Any promotions for our readers?
Definitely! You can all use the coupon code "ES35" to get EGP35 off your first order if made during the next 30 days!
Want to know more? Visit Breadfast's website here or follow their Facebook or Instagram.