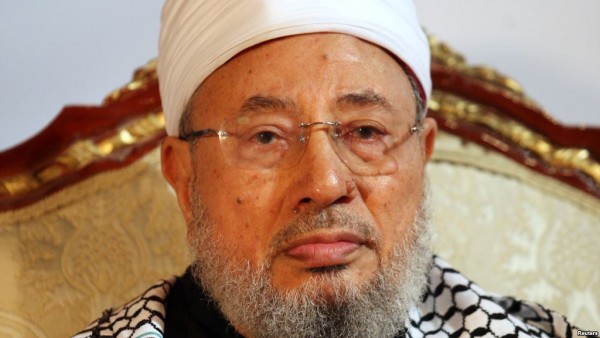 Despite multiple requests from the Egyptian government, the International Police Organization (Interpol) removed on Sunday the names of Youssef Al-Qaradawi, Wagdy Ghoneim, and about 40 other members of the Muslim Brotherhood group from its red notice.
The members who were excluded from the wanted list have been requested by Egypt since 2014 on charges of inciting violence, vandalism, and belonging to the Muslim Brotherhood group, which is labeled as a terrorist organization and outlawed in Egypt.
In July, Egypt renewed its calls on the Interpol and sent a list calling for the arrest of fugitive members of the MB group residing in Qatar and Turkey, including Qatar-based cleric Al-Qaradawi.
Security sources from Egypt's Ministry of Interior told the privately-owned Al-Masry Al-Youm that the coordination with the Interpol is ongoing to know the reasons of the members being excluded from the wanted list. The sources added that Egyptian security bodies will continue to pursue all figures who want the destruction of Egypt.
The MB group has ascended to the ruling of Egypt in 2012 one year after the Egyptian revolution. However, people took to streets in 2013 to protest against their ruling.
Earlier in June, Egypt and other Arab states have severed their diplomatic ties to the tiny Gulf state of Qatar on claims of supporting and funding terrorist groups and figures.
---
Subscribe to our newsletter
---