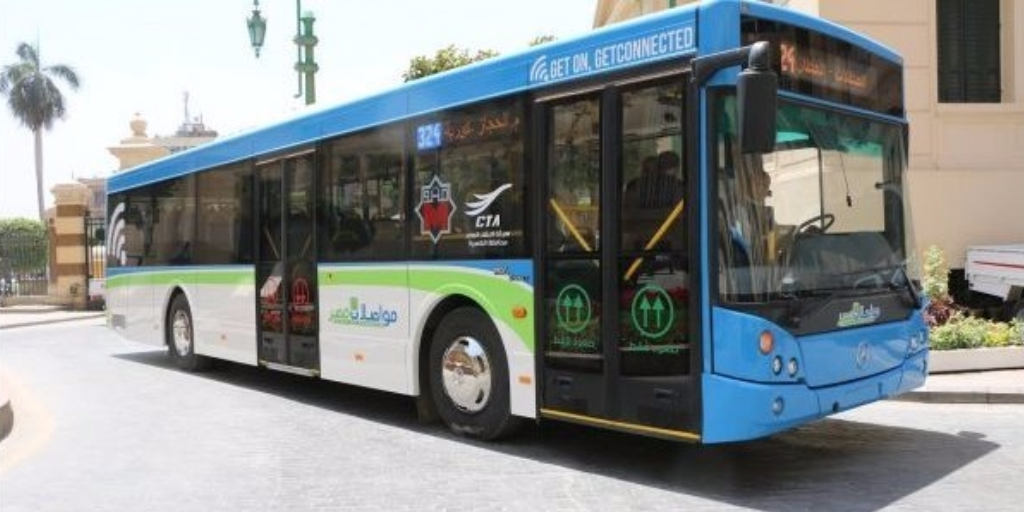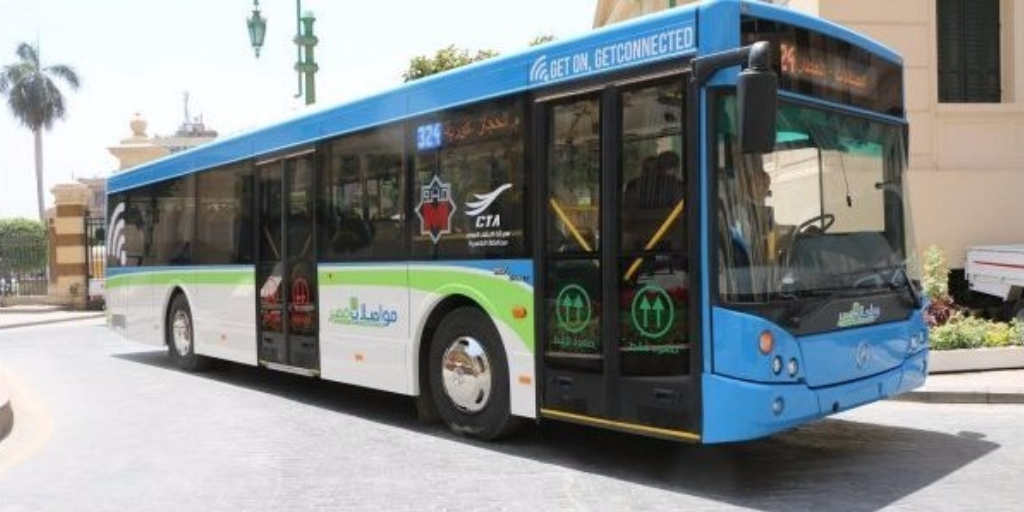 A new batch of what is to become part of Egypt's fleet of 'smart buses' will be rolling on the streets of Cairo next month.
Following a meeting with officials from Misr Bus and its parent company Emirates National Group, Cairo governor Atef Abdelhamid announced that 16 new buses and 40 minibusses will serve six new routes, Youm7 reports.
By the end of November, the first two lines will be launched, the first of which will run from New Cairo through Roxy and Sawah squares, while the second will run between New Cairo and Tahrir Square, through Heliopolis.
Initial routes had been announced to include areas such as Shubra, Cairo International Airport, Ramses, Heliopolis, and Obour City.
The new smart bus project is the result of a collaboration between the Egyptian government and the private sector, aiming to improve the poor quality of urban transportation services in the country's congested capital.
The buses will be equipped with a Wi-Fi connection, air condition, USB sockets for charging mobile phones as well as screens showing upcoming stops.
Tickets are to be purchased electronically through payment cards.
To ensure maximum safety for passengers, the buses will also be subject to an electronic monitoring system whereby the transport company will be able to make sure that the buses do not deviate from their pre-determined routes.
Officials say that the introduction of smart buses also aims to attract larger segments of Cairo's population to use public transport and discourage them from constantly using private cars.
Ultimately the purpose is, on one hand, to provide high-quality services to citizens while, on the other, reducing traffic congestion.
Cairo is infamous for its poor transportation services and overcrowded buses and subway carts.
Recently, there has been an increased interest in both government and private sector circles to introduce modern transportation alternatives.
Egyptian startup SWVL, established by former Careem market launcher Mostafa Kandil, lets users book fixed-route bus trips to different locations in Cairo and elsewhere.
Ride-hailing app Uber is also set to introduce public bus services in Egypt soon.
In addition, monorails, or 'sky rails,' are scheduled to be introduced in Cairo and Alexandria within the coming period.
Part of a wider trend of 'smart' technology and 'smart' cities, smart buses are being introduced in various parts of the world to combat traffic problems faced in metropolises such as Cairo.
---
Subscribe to our newsletter
---