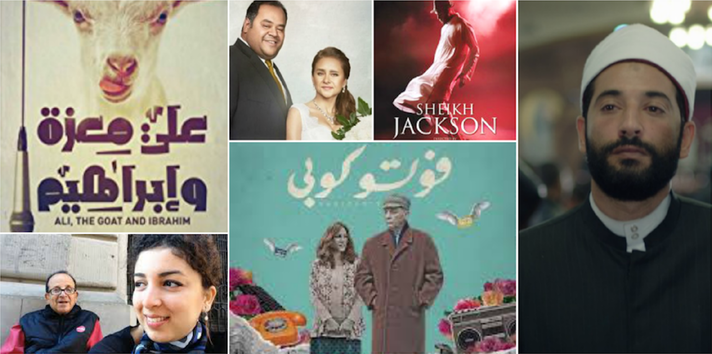 A total of six Egyptian films to screen at the Arab Cinema Week to take place from November 17 to November 23 in New York, United States of America (USA).
According to The Arab Cinema Week, organized by MoviePigs in cooperation with the Arab Cinema Center (ACC), Egypt is the country in focus participating with six films, out of 22 films.
The Egyptian films are Sheikh Jackson by Amr Salama, Photocopy by Tamer el-Ashry, Bashtery Ragel – translated as 'A Man Wanted' by Mohamed Ali, Ali, the Goat and Ibrahim by Sherif El Bendary, Mawlana by Magdy Ahmed Ali and A Present From the Past by Kawthar Younis.
Other featured films represent other countries such as Lebanon, Algeria, Saudi Arabia, Iraq, Tunisia and United Arab Emirates (UAE).
The Arab Cinema Week is dedicated to presenting films from the Arab world along with panels of discussions hosting a number of actors, actresses and directors among others.
Egyptian film 'Photocopy' to screen at the closing ceremony on November 23. The story starts when a retired old man living in Cairo starts to re-discover his life on a journey full of events.
The screening of the film will be followed by a seminar where the audience is invited to discuss the film with actress Sherine Reda, one of the movie actors.
'Photocopy' won best Arabic Feature at
Gouna Film Festival
 that took place in September from the 22 to 29 September in the Egyptian Red Sea resort town of El Gouna.
'Photocopy' will be screened for the first time in Egyptian cinemas at the end of December.
The 2016 Arab Cinema Week featured award-winning films As I Open My Eyes from Tunisia, The Idol from Palestine, Nawara from Egypt, Yalla and Underground from Germany, and Tickling Giants with a special appearance of Egyptian satirist Bassem Youssef.
MoviePigs
is "an innovative new platform for streaming movies online that is dedicated completely to Arabic independent films".
According to the press release, the platform offers to stream high-quality Arabic indie films with English subtitles to open doors for Arab cinema aficionados to connect with creative Arab filmmakers.
---
Subscribe to our newsletter
---