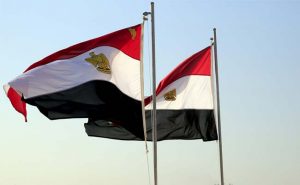 After the deadly terrorist attack in Egypt's North Sinai on Friday, countries around the world are sending their condolences to Egypt and condemning the act.
Israel's Minister of Education Naftali Bennet said that this is "a time for international unity in the war on terror wherever it presents itself: Russia, Europe, the US, Israel and the Arab World — we have all been hurt by terror and must unite in our battle against it."
The French ambassador in Cairo Stéphane Romatet condemned the attack through his Twitter account, calling it "barbaric and ignominious."
"Horrible and cowardly terrorist attack on innocent and defenseless worshipers in Egypt. The world cannot tolerate terrorism, we must defeat them militarily and discredit the extremist ideology that forms the basis of their existence!,"US president Donald Trump said through his Twitter account.
The US Embassy in Cairo issued a statement in which it similarly expressed its condemnation for the attack, describing it "as unconscionable act of cowardice and hate," while extending "heartfelt condolences to the families of those who were killed and we wish a speedy recovery to those injured".
"Deeply saddened by the abhorrent attack on a mosque in North Sinai, #Egypt. My sincere condolences to all those affected by such a barbaric act," Boris Johnson, the UK's Foreign Secretary, wrote on his Twitter account.
Sweden's Foreign Minister Margot Wallström issued a statement in which she "strongly" condemned the attack and sent her "sincere condolences to all those affected and to the people of Egypt."
A host of Middle Eastern countries also extended their condoleances to Egypt, including Bahrain, Oman and Iraq.
Turkey's Foreign Minister Mevlüt Çavuşoğlu wrote on Twitter, "I strongly condemn the terrorist attack in Sinai region of #Egypt that took lives of many innocent civilians. I convey my condolences to the families of those who were killed and to the brotherly people of Egypt; I also wish speedy recovery to the wounded."
The United Nations Security Council also condemned "the heinous and cowardly attack in Sinai".
According to Egyptian state television, at least 305 people were killed and more than 109 injured after unidentified terrorists stormed Al-Rawda mosque with explosives and heavy weaponry. Initial reports indicate the attack involved at least one suicide bombing and heavy gunfire.
The attack is considered to be the deadliest in Egypt's modern history.
Egypt's presidency announced three days of mourning following the attack.
---
Subscribe to our newsletter
---