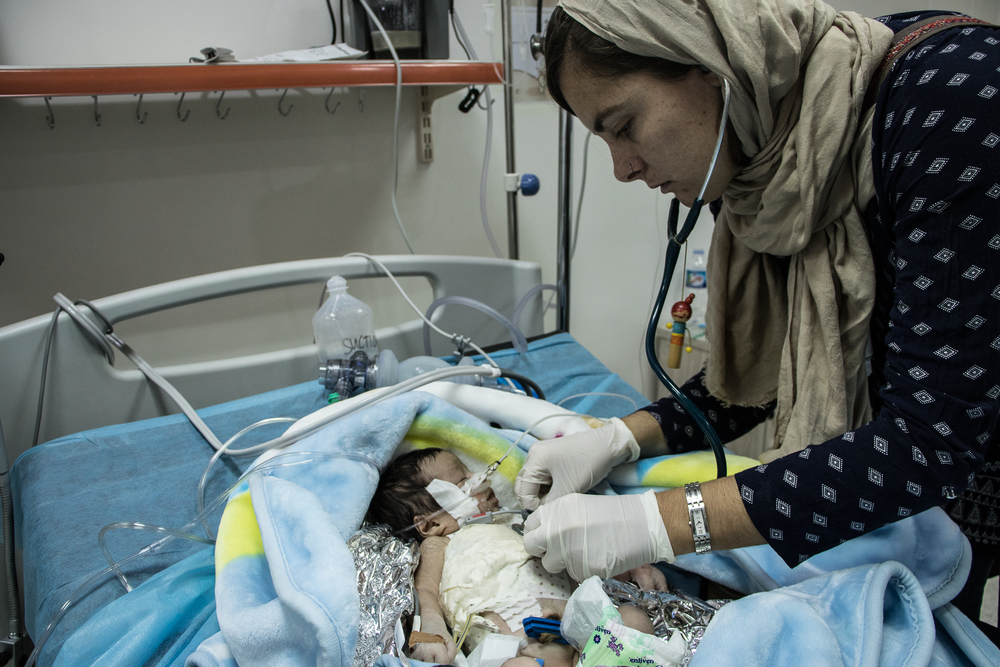 In a dark, tranquil street in Cairo's Maadi neighborhood, the office of Médecins Sans Frontières (MSF) – or Doctors Without Borders – is situated.
Once I set a foot in their office in what I discerned to be out-of-work hours, the simplicity of the design doesn't disappoint in matching a fast-paced environment. Curious as I am, I spent some two minutes scrutinizing the place in what seemed to be a successful attempt to detect the origin of a human voice to follow.
Dr. Gihan – whom I saw a picture of prior to our first official meeting – was on her phone, centralizing her entire attention to listen to what the person at the other end of the line was saying. As cordial as her manners are, she received me with extra warmth and amiability.
Following a three-month mission in Afghanistan with MSF, Dr. Gihan Mostafa is back in Egypt after what she believes was a fruitful and rewarding mission in a country generally known for conservatism.
Dr. Gihan spoke to Egyptian Streets about her latest mission, giving a fulsome view of what ignited her passion towards Gynecology and what it is like to be an essential pillar of one of the world's largest medical and humanitarian organizations.
Our chat kicked off with Dr. Gihan chronicling what happened once she got accepted for the mission and what she witnessed in Afghanistan. Upon joining MSF, which currently operates in about 70 countries around the globe, Dr. Gihan told me she received one-week training in Belgium's capital of Brussels in preparation for her first mission in Afghanistan. The training included expectations on what to see, roles, and what life is like with MSF.
"Once I arrived in Afghanistan in September [2017], I received a briefing about everything for two days; including job descriptions and roles," said Dr. Gihan.
"Then, I moved to my obstetrics facility in Dashte Barche, where I received another briefing and knew all about the hierarchy and teams I am working along with. I wouldn't say I was surprised when I arrived. Prior to traveling, I spent long periods of time reading blogs of fellow doctors who were in Afghanistan and their reflection on the experience."
As soon as Dr. Gihan settled near the Capital of Kabul, and attentive as she is, it straight away became comprehensible to her that Afghani women are strong and bearing. Yet, they have hard times trying to access medical care.
"It takes time until families realize that a woman is going through complications, then decide on where they should receive treatment, the complications exacerbate," expounded Dr. Gihan.
"It doesn't end here, they further consider how their wives are going to reach hospitals, and take into consideration the timing, and if the husband or a family member who can accompany to keep her safe is present or not, and also that they should be examined by female doctors.Women face multiple barriers to go to hospitals."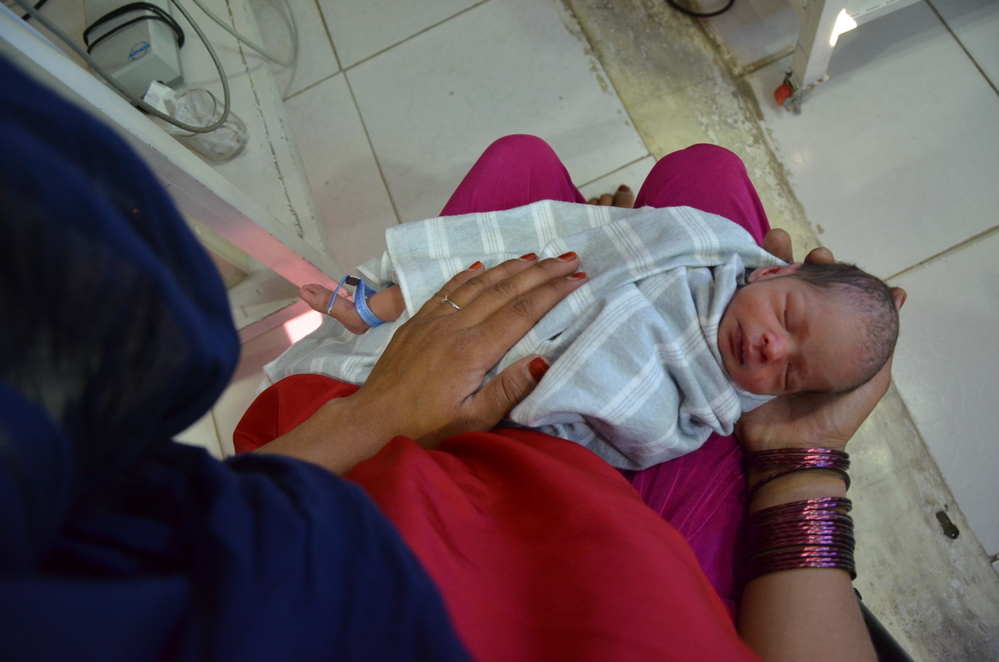 A Gynecologist's View On the Status of Women in Afghanistan
I was rather keen on knowing the most critical conditions Dr. Gihan had dealt with during her mission, and following a few seconds of reminiscing, Dr. Gihan shared with me two cases, in particular, that persist to linger in her memory. Not only because of their delicacy, but also for they say a lot about how women suffer and have little access to healthcare in a country suffering from war.
"I was in the operating room when I was summoned for another severe case of eclampsia [toxemia of pregnancy]. Accordingly, I had to instantly examine her case and realized that she had had convulsions for 24 hours," Dr. Gihan remembered.
"When her husband noticed that there is a problem and that she was at risk, she had already had several complications. She was almost dying, semi-comatose, Her family initially tried to avoid a caesarian birth
but by the time she arrived she was almost dying and semi-comatose.
"The baby –who was dead long before she reached the hospital– was delivered moments before her heart stopped. We did our best to deliver the baby and save her life, despite the scarce hope in similar cases. However, and after several resuscitation attempts, she came back to life and was saved. She was barely 18."
When Dr. Gihan reflected on the case of the young girl, she said that the girl's husband's motives to refuse a cesarean birth are understandable. She is young, and once cesarean, always a cesarean, which will cost the poor family a fortune. "I understood from my local colleagues that in the Afghani society, women must be fertile and have lots of children. It is rather important to them to have kids, while I don't agree with the way he thinks, but eventually, I understand why he made a similar decision," explained Dr. Gihan.
Preeclampsia and Eclampsia are rather common among women in that area of Afghanistan, despite the possibility of its avoidance by antenatal care as medical accessibility for women is quite challenging, asserted Dr. Gihan.
Another case that quite often pokes Dr. Gihan's memory is of a woman who had a uterine rupture with a dead baby inside of her.
"In a similar case, it is common to remove the uterus entirely and she will not be able to give birth ever again," explained Dr. Gihan.
"In Afghanistan, not being able to get pregnant again, that would be a catastrophe. That day, we spent some three hours in the operating room in what was a successful attempt to reform the uterus. She will not be able to get pregnant right away, but at least she will be able to give birth in a matter of about three years. I think of it this way, it's not that we only saved her psychologically, but she was socially saved as well."
People in Afghanistan trust MSF and its recommended measures and they often consent to their recommendations, added Dr. Gihan.
"There should be extra healthcare awareness in Afghanistan. It is definitely, but it needs to accelerate," said Dr. Gihan.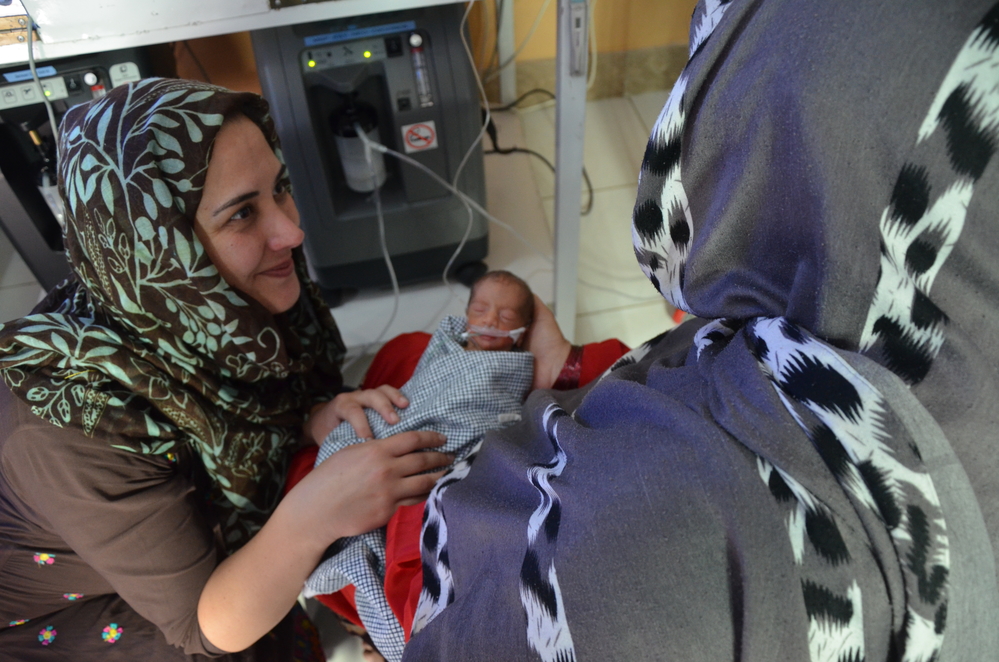 A Passion for Medicine Watered, and Well Taken Care Of
Born to two Anasethia doctors, Dr. Gihan grew to be a medicine enthusiast and developed a profound interest altogether in the medical field, and particularly in Gynecology.
"My family used to sit around the table, with our parents actively absorbed in discussions [about their job]," Dr. Gihan said, casting her mind back to when she was a young girl. "They were always studying, and obtained their MA degrees together, I looked up to them and wished to be an emergency doctor. I knew that I wanted to save people, likewise."
In the year 2000, and upon Dr. Gihan's conclusion of her undergraduate studies at the Faculty of Medicine in Kasr al-Aini, she moved to Ismailia governorate for general training – a mandatory assignment that should be taken by medicine students following graduation.
"Women [in Ismailia] used to come to me for antenatal care and family planning," explained Dr. Gihan.
"During my assignment period, the Ministry of Health awarded us for managing to reduce the number of births per family by about 1.5 percent through promoting pregnancy spacing treatments and implants. We helped mothers control birth rate and have considerable periods of time between each pregnancy."
Following a salient experience with assisting women and holding a concrete belief that women are the main pillar of any family, Dr. Gihan was quite persistent in pursuing the field of Gynecology.
"At the time, I was still young with no responsibilities whatsoever, and I came to know that if I want to save families, women should first be saved," continued Dr. Gihan.
"I obtained my MA degree, and joined multiple hospitals and my experience further nourished.
"Posteriorly, I got promoted and became aware that the medical field is not solely confined to the operating rooms. I grasped that management is also fundamental, hence, I studied for one year for the Diploma of total quality management of health care from the School of Business at the American University in Cairo."
Despite her young age throughout, Dr. Gihan got promoted multiple times, until she landed the post of Operation Manager and she managed large highly qualified teams. "But then, I wondered, Why not become a gynecologist and a manager? Instead of my bounded assistance to families, management would be helping an entire community. I held several posts in different hospitals and achieved enormous success, but then at some point, I had a lot more help to offer. "
Dr. Gihan's family, as well as her husband, supported her decision to join MSF.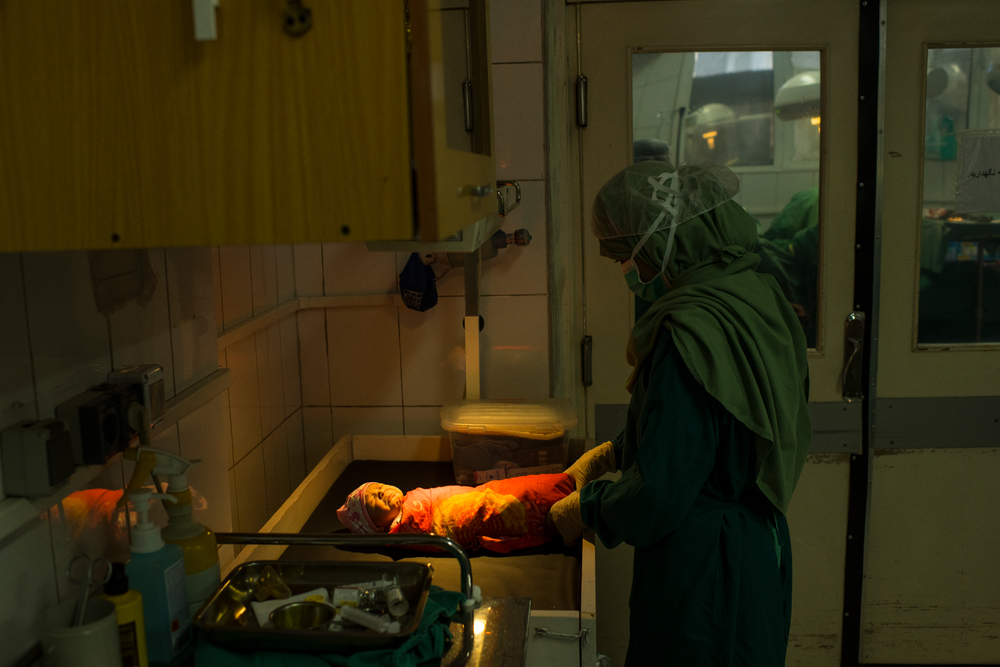 A Journey Towards Being a Doctor Without Borders
"It's a growing circle, and helping people whenever you can is the biggest one. As time goes by, you grow more aware of the fact that whatever you learn is an addition," explained Dr. Gihan.
"Therefore, I perceived my work with MSF as an addition, not a transition from my past experience in medicine."
Dr. Gihan joined MSF in December 2016, following a protracted application and a rigorous selection process. Every once in a while, doctors join MSF missions – depending on their availability– and then they go back to their country for preparations and training, then they repeat the process all over again.
"Atypically, MSF is rather flexible in their missions [in terms of available time], I inform them with months I am available at, and accordingly I am assigned with a mission," clarified Dr. Gihan. "MSF is an immediate, first-responder to emergencies, and it is renowned for prompt response to the medical needs. Patients receive the best quality and entirely free of charge."
At the end of our swift, yet high-yielding, meeting, Dr. Gihan said, "I believe that my involvement in Afghanistan and my first experience with MSF was an eye-opening, multicultural, and a different humanitarian experience.