Credit: Mohamed Khairat/@khairatmk/Egyptian Streets
At least 14 people were injured after an individual driving an SUV hit pedestrians outside a central train station in Australia's Melbourne.
According to police, two people have been arrested in relation to the incident. The second man was arrested a short while after the driver of the vehicle was detained.
The first man arrested is a 32-year-old driver who is in custody. He is an Australian citizen of Afghan descent with a history of drug use as well as mental health issues. The second man arrested has nothing to do with the incident, according to police statements from the press conference.
In a press conference, police said that the incident was a 'deliberate attack' on pedestrians. However, police said there is no evidence to indicate it is related to terrorism. "At this time we don't have any evidence or intelligence to indicate a connection with terrorism."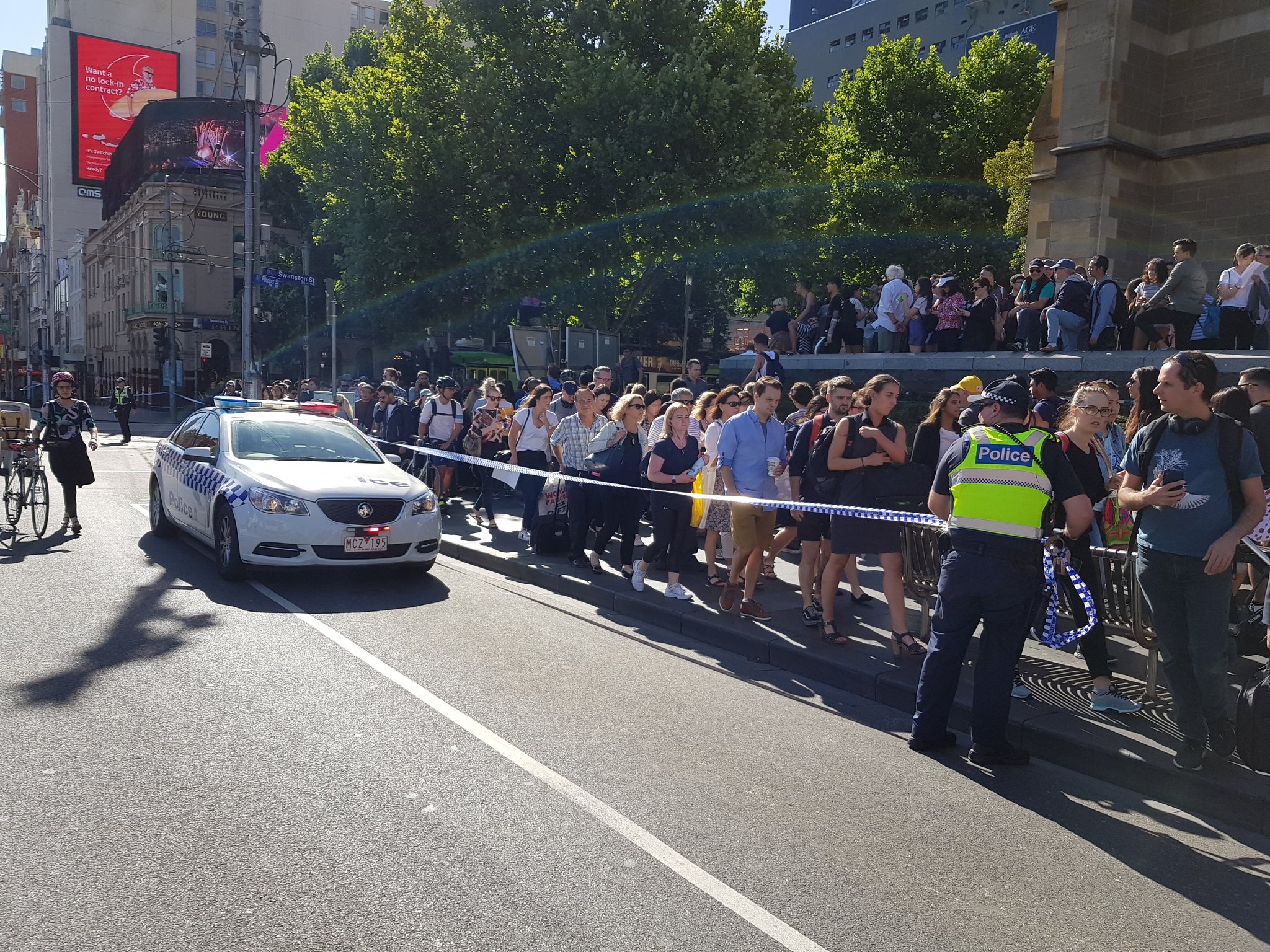 Police putting up tape outside Melbourne's main train station. Credit: Mohamed Khairat/Egyptian Streets
Police did not enact recently unveiled terrorism lock-down strategies following the incident. Police also confirmed that, despite initial reports, the car was not travelling at high speed upon collision.
Following the incident, police personnel quickly arrived at the scene and shut down all main roads leading to the scene. Police tape was deployed, preventing both pedestrians and vehicles from entering within the vicinity of the incident.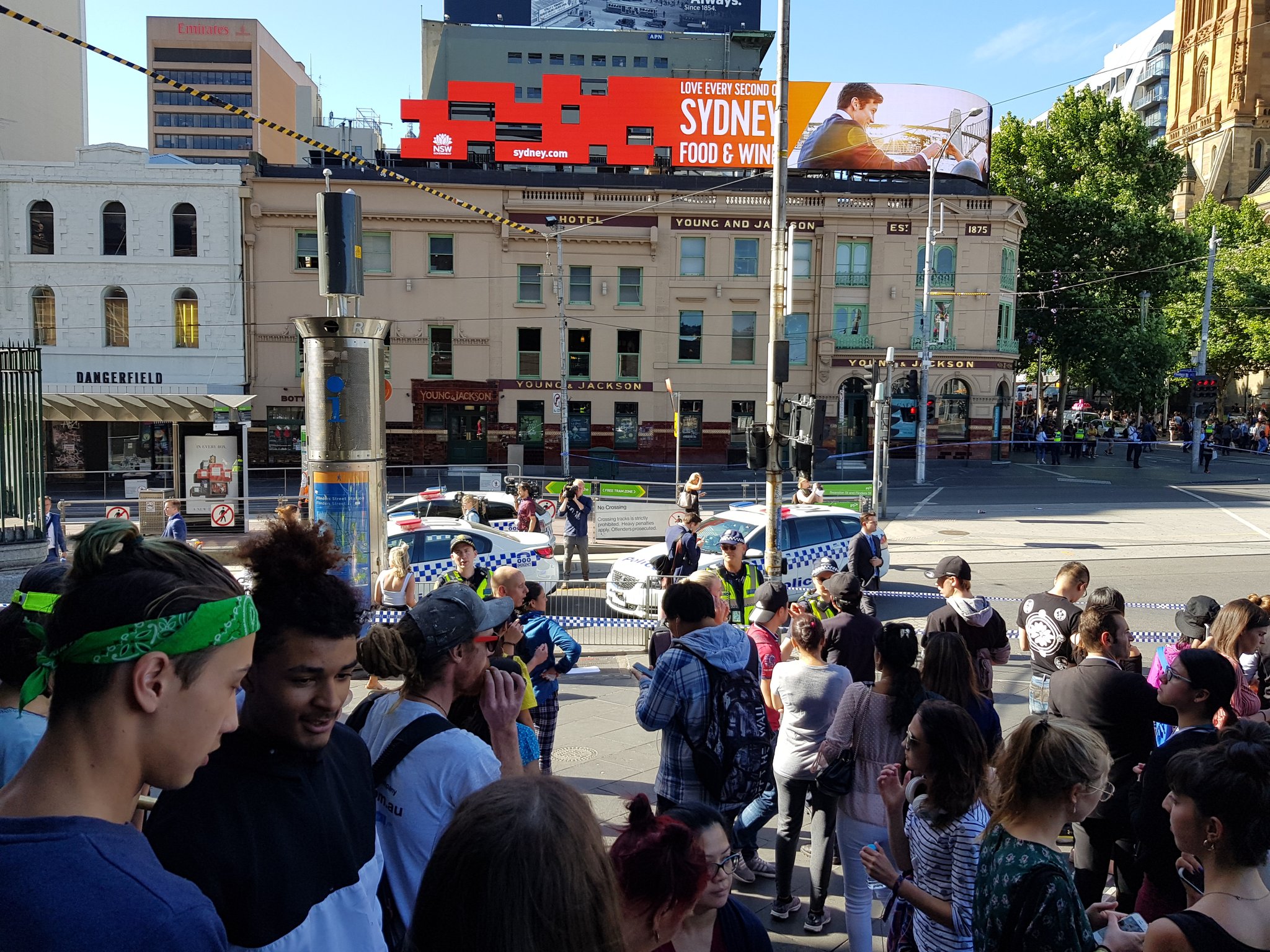 Among those injured is a child who has suffered serious injuries. No deaths have been confirmed.
This is the second serious incident involving a vehicle in Melbourne. On 20 January 2017, a car was driven into pedestrians in Melbourne by Dimitrious Gargasoulas. The attack killed six people and injured more than 30 others.
Gargasoulas is currently on trial and was known to police for having a history of illicit drug use, family violence, and mental health problems.
Following the January attack, Melbourne enacted a number of anti-terrorism strategies. Across the city, 'anti-terror' bollards were set up to prevent vehicles from entering pathways regularly used by pedestrians.