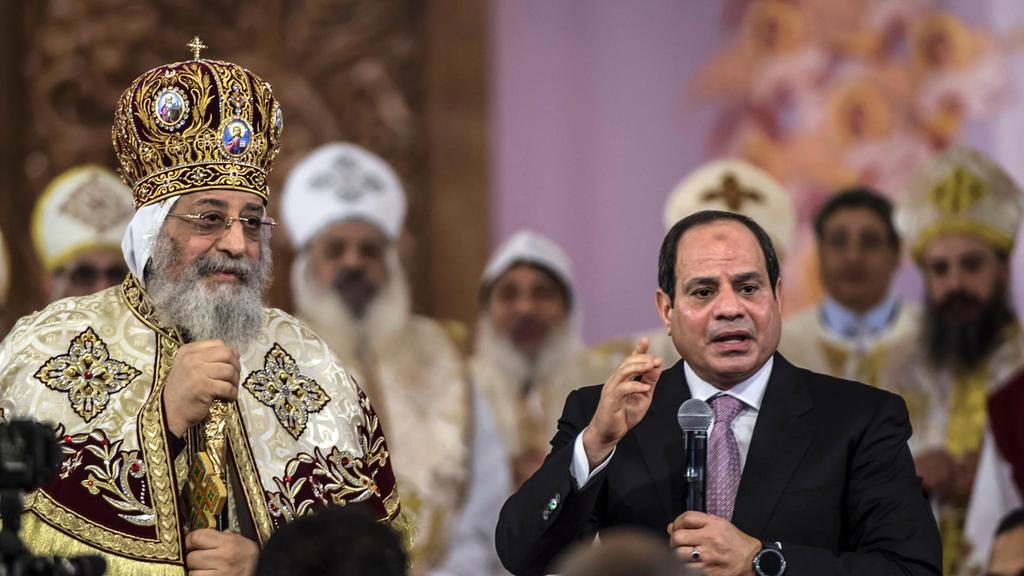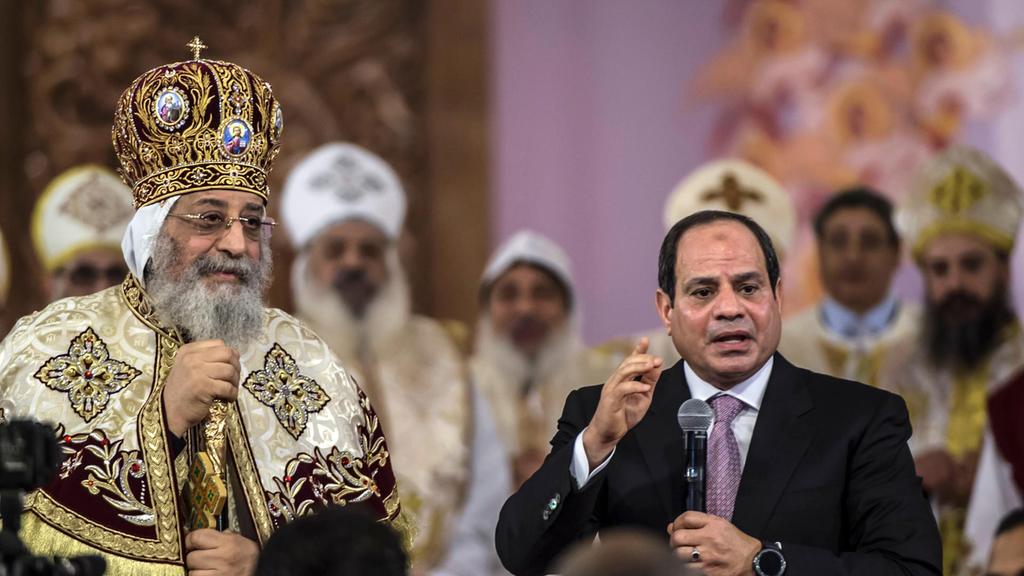 Pope Tawadros II, the pope of Alexandria and the Coptic Orthodox Church, led on Saturday the first Mass celebration of Coptic Orthodox Christmas at the Cathedral in the New Administrative Capital.
President Abdel Fattah al-Sisi attended the celebration amid tight security measures and was welcomed in the new church with cheers by worshippers.
During the celebrations, al-Sisi said, "We are serving as a model of love, peace, and coexistence from Egypt to the world, and [the model] will soon prevail in the entire world."
The president congratulated the worshippers on the partial opening of the new cathedral, saying that it is an important message from Egypt to the entire world.
"[Coptic Christians] may wonder if love and coexistence can prevail amid the current circumstances, but [the president] says that hate and wickedness cannot win over love and peace," al-Sisi added, stressing that no one can divide Egyptians.
The new admirative capital was announced in March of 2015, and it is currently being constructed in the desert 45 kilometers east of Cairo.
Christians in Egypt have been targeted over the past months by militants and terrorists. Multiple attacks have targeted churches, killing several civilians and injuring dozens of others.
On 29 December, nine people have been killed,  including two police officers, and another 10 were wounded in an attack on Mar Mina Church in Helwan, located in Greater Cairo.
Warch the full speech below:
---
Subscribe to our newsletter
---