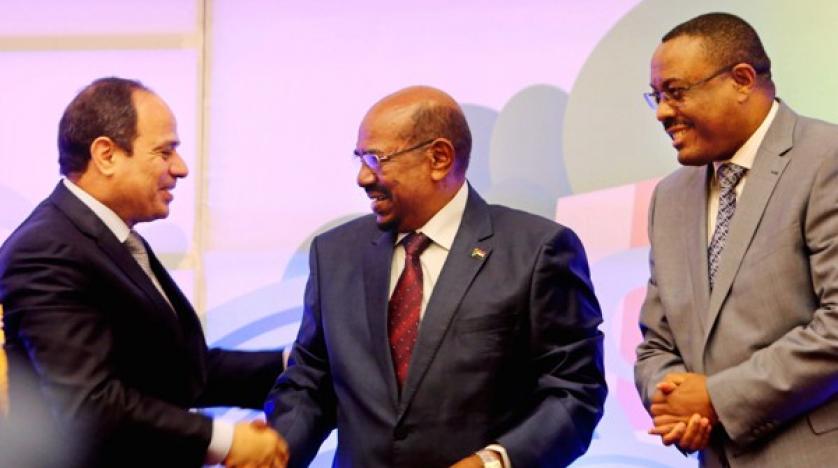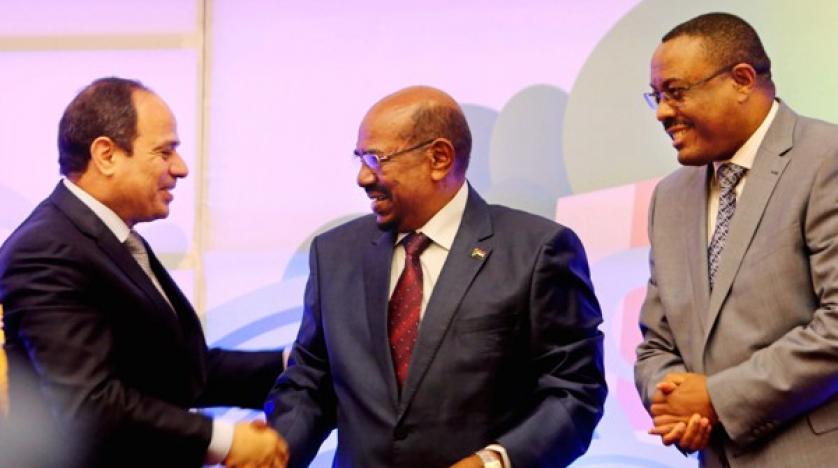 Sudan's Islamist-led government of Omar Al-Bashir who, along with more than 50 other members of his cabinet, is wanted by the International Criminal Court (ICC) on charges of war crimes and crimes against humanity. He is escalating a diplomatic spat with Egypt and may even be mobilizing for war on the pretext that the North African country is a supposed threat to its national security.
However, despite that the regime in Khartoum is aware of the obvious fact that Egypt is a friend rather than an enemy, it nevertheless seeks to sour relations with the Arab world's most populous country.
Although the diplomatic relations between the two neighboring countries soared this year, both have a long history of fragile diplomatic relations instigated by the dispute over Egypt's Halayeb region and Sudan's support for the Muslim Brotherhood, which Egypt regards as a terrorist organization.
Sudan's claim over the Halayeb triangle has long been a subject of controversy. Before the Anglo-Egyptian colonization of Sudan, no well-known demarcated borderline between Egypt and Sudan existed. At the time, both countries were under the control of the Ottoman Empire. In January 1899, the so-called Anglo-Egyptian condominium agreement was signed, which laid the basis on which Egypt and Britain would govern Sudan. Being aware of a then possible future border dispute, Britain set what is known as the 22nd parallel north as a borderline between Egypt and Sudan. This meant that all areas south of that line would be under Sudanese sovereignty while the areas to its north would be Egyptian.
The mystery surrounding Sudan's claim over the Halayeb area is that the region clearly lies north of the borderline, meaning it is Egyptian.
With the expulsion of the Muslim Brotherhood from power in Egypt in, unconfirmed reports have suggested that Sudan may be sheltering members of the group.
The Sudanese government recently recalled its ambassador to Cairo for "consultation" and threatened further "escalatory actions" against Egypt. Then, the governor of Khartoum State Abdel Rahim Mohamed Hussein, who is also wanted by the Hague on charges related to Bashir's, urged members of the ruling National Congress Party (NCP) to prepare their military uniforms.
On December 4, Sudan closed its border with Eritrea and subsequently the Sudanese military announced the deployment of thousands of the paramilitary Rapid Support Forces to its borders with Egypt and Eritrea and formed a "Higher Committee for popular Mobilization" for the "defense of dignity" of Sudan a week before admitting that Sudan is under military threats from Egypt and Eritrea.
The government in Khartoum never disclosed why the two countries are perceived as a threat to Sudan's national security. But relations soared when Turkish president Recep Tayyip Erdogan's visit to Sudan last month stirred up verbal attacks against the Sudanese regime by a number of regional and international media outlets that Sudan accused Egypt of orchestrating.
Sudan is escalating the diplomatic spat between the countries and may even be mobilizing for war. This should not come as a surprise as the Sudanese government has done so in the past towards other countries, not least when provoking war with its southern neighbor South Sudan, since the latter broke away in July 2011.
Sudan has fought two wars with the South both of which ended with the South's victory. If Sudan, with its well-equipped military, cannot even fight its southern neighbor, which broke away just six years ago, how will it manage to stand against powerful Egypt, which gained its independence almost a century ahead of Sudan? To its knowledge, if the regime in Khartoum is prepared for war, it must also prepare to deal with the consequences. Currently, the economy is rapidly declining and should the Sudan drag Egypt into an armed conflict, Sudan's economy will be completely shattered.
Egypt is observing the diplomatic and military moves that Sudan is taking and based on Egypt's responses up until now, the country should not be seen as a threat to Sudan's national security. Sudan should know that if it proceeds to mobilize for war, it will stand alone in the fight against the Egyptian army and will pay a devastating price in the end.
Sudan's real adversary is Ethiopia, which currently is diverting billions of cubic meters of water to its Grand Ethiopian Renaissance Dam (GERD) project, putting Sudan's mostly desert land, at risk of drought.
In the tripartite negotiations between Egypt, Sudan and Ethiopia regarding the GERD, Sudan should side with Egypt to safeguard the water rights of both Sudan and Egypt against Ethiopia, which, through the building of the dam, is seriously threatening the two countries' water supply.
---
Subscribe to our newsletter
---