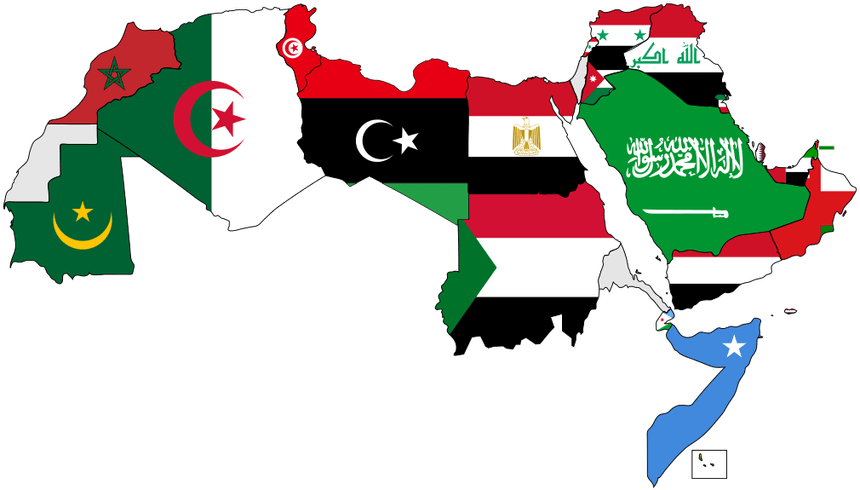 President Abdel Fattah El-Sisi, speaking at the Arab Summit held in Saudi Arabia on Sunday, stated that Arab states are facing "the most serious crisis since their independence".
El-Sisi said the region to be facing unprecedented threats, citing attempts to interfere in Arab states and setbacks in efforts to resolve the Israeli-Palestinian conflict. He told leaders of countries making up the Arab League, "there are regional states that are not respecting the principles of neighbourliness and are working hard to establish spheres of influence within the Arab states."
The president called for a comprehensive strategy to preserve national security in Arab countries and to guard against attacks and foreign interference. One example he cited was a ballistic missile recently launched by the Houthi militia across the Yemeni border in Saudi Arabia, which was intercepted by Saudi air defences. "Egypt," he stated, "will not accept Yemeni elements bombing Saudi territory with ballistic missiles, as this constitutes a threat to Arab national security." It is to aid the restoration of stability in Yemen, and to help achieve a political solution.
Regarding the Israeli-Palestine conflict, Sisi stated, "the Arab right to Palestine is a fixed and legitimate right the cannot be rewritten or appropriated." This was in reference to an Egyptian-drafted UN General Assembly resolution calling for the United States to reverse its decision, made in December, to recognise Jerusalem as Israel's capital. The president argued that Palestinians' hope for a state with East Jerusalem as its capital is threatened by non-activated international decisions on the conflict and division between Palestinian factions.
In addition, El-Sisi has renewed calls for concerted efforts to fight terrorism and extremism in the Arab world. He argued that terrorists are the "first link of a criminal chain" that includes "those who finance them, provide them with a safe haven, or use them to establish areas of influence and interference in the internal affairs of our Arab countries." He resolved that Egypt is committed to helping the Libyan national army regain its position and combat terrorism in the country.
A day after the United States (US), Britain, and France launched strikes against Syria in response to suspected chemical weapons attacks, it is unsurprising that the Syria crisis also made El-Sisi's list of serious concerns.