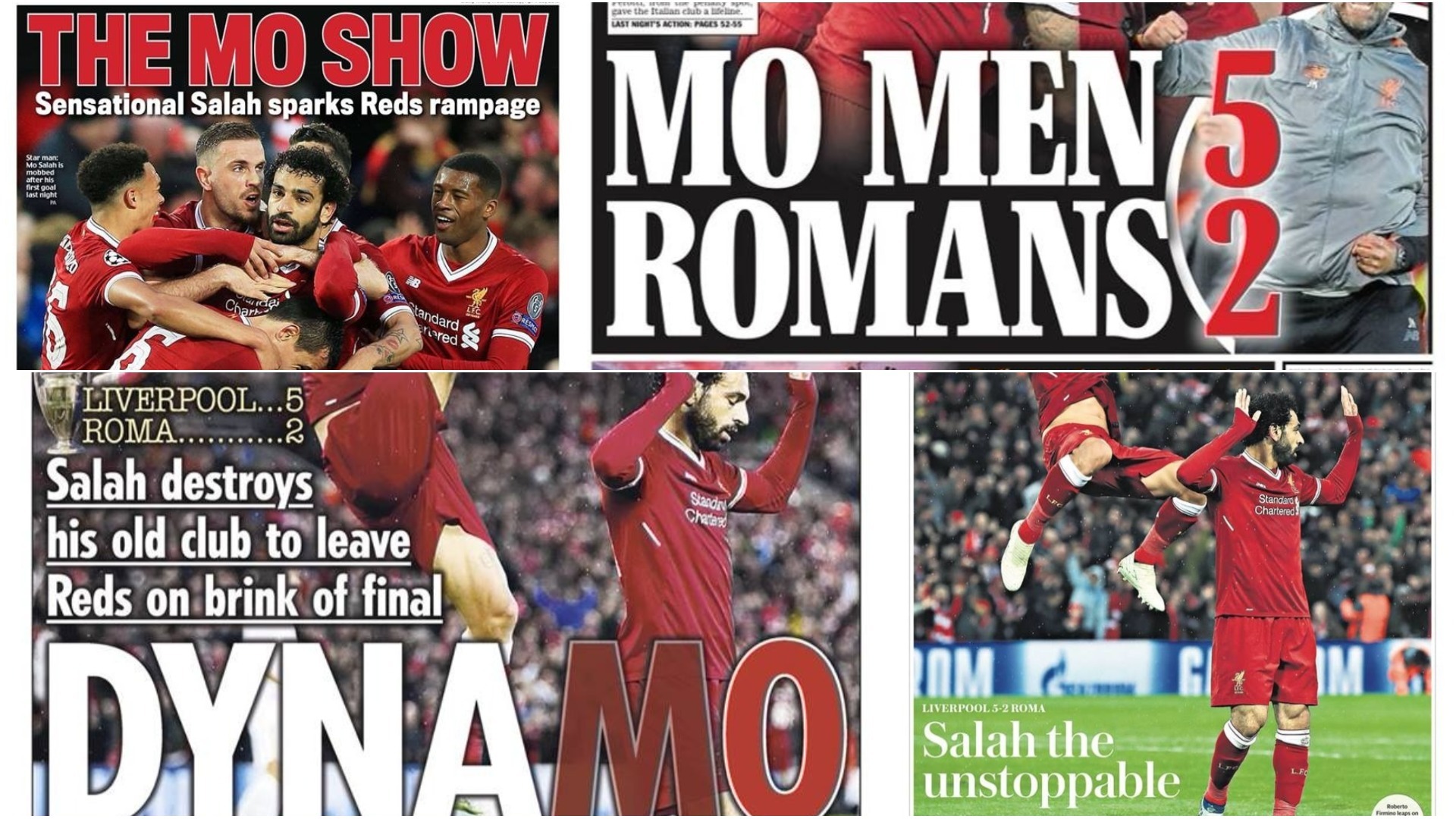 Newspapers across the United Kingdom have praised Egyptian Mohamed Salah's performance in the Champions League showdown between Liverpool and AS Roma.
From the Daily Mail and the Sun to the Guardian and the Times, the overall consensus was that Salah's performance was 'magical', 'sensational', and 'unstoppable'. The 'Egyptian King' was also saluted as 'fantastic' by Liverpool manager Jurgen Klopp.
Salah scored twice and assisted with two other goals to help lead Liverpool to its 5-2 victory over his former club AS Roma. Roberto Firmino also scored two goals, while Sadio Mane scored another.
Salah's recent enthralling performance comes just days after he was awarded the Professional Footballers' Association (PFA) player of the year for the 2017-18 season.
The number 11 player has scored 31 goals in the Premier League and 10 goals in the UEFA Champions League.
Despite Liverpool's victory, AS Roma's comeback in the final 10 minutes of the match has provided the Italians a lifeline, with a return leg between AS Roma and Liverpool set to take place on Thursday 3 May.
Liverpool will have to keep their guard up in the return leg, but one thing is clear: all eyes are on the Egyptian King.
---
Subscribe to our newsletter
---