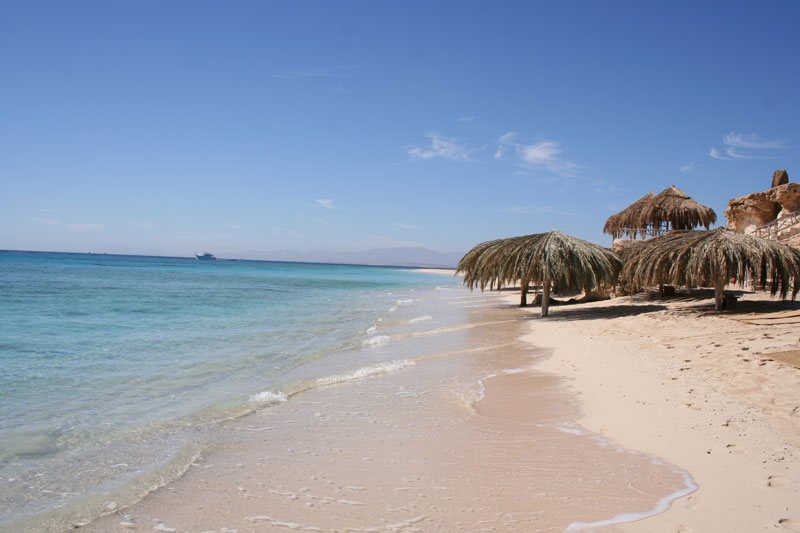 The TripAdvisor Travellers' Choice Awards 2018 have been announced, with Hurghada coming in at number 21 on the list of the world's best destinations.
The world's largest travel and hotels website has placed Egypt's Red Sea beach resort after Hong Kong, China and before New Delhi, India, hailing its "stunning coral reefs and turquoise waters perfect for windsurfing." Indeed, it states that whilst "it does seem overrun with tourists at times," it is "a relatively easy beach escape for Europeans, and some of the world's best diving and snorkelling sites are just offshore." It also notes the ease with which visitors can reach the Giftun Islands and the Eastern Arabian Desert.
Egypt Independent reports that Rehab Shukri, a member of the Steering Committee of the Chamber of Tourism Companies, told Shorouk newspaper that selecting Hurghada is a result of the government' efforts to avoid the negatives events of the last few years, as well as the increased foreign demand on the resort. German and British tourists especially have been vacationing in Hurghada, alongside 31 other foreign nationalities, as the number of tourists rose by 30% in the first quarter of this year.
This year has been particularly good for tourism in Egypt. The Egyptian government has been keen to encourage tourism, taking notable decisions to combat terrorism and restructure the Supreme Council for Tourism. It has also been working on infrastructure development, as well as several national projects including the establishment of the new administrative capital and developing El Alamein city, the latter which, according to the State Information Service, will become a place of interest for tourists.
---
Subscribe to our newsletter
---