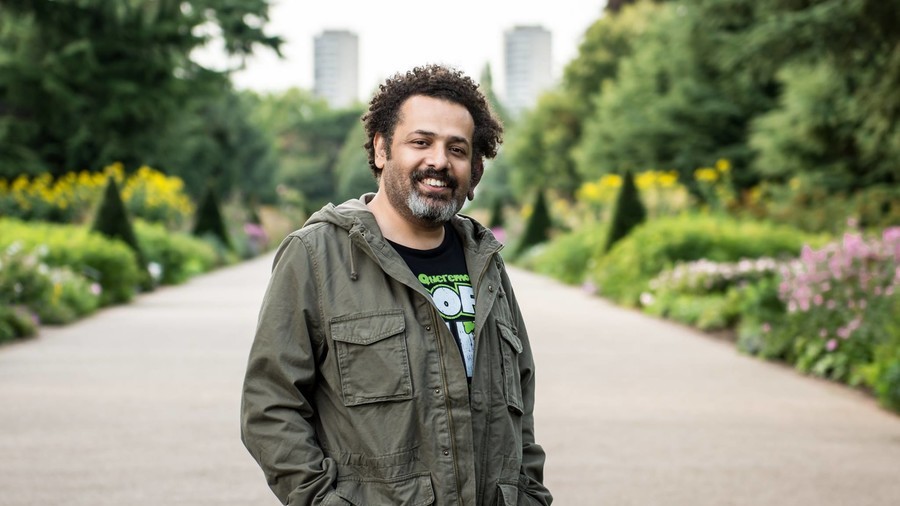 Wael Abbas, a prominent Egyptian activist and blogger, has been reportedly arrested, as he wrote via his personal Facebook account on May 23rd, at 4 am. None of his friends and acquaintances know his whereabouts, prompting them to launch a hashtag to show their support: #وائل_عباس_فين.
Egyptian Streets could not independently confirm his arrest nor has there been an official statement about the arrest yet, but various figures have taken to expressing their shock and support on social media.
I am hearing that friend and well-known activist Wael Abbas has been arrested. A mutual friend says security forces broke into Wael's home in #Cairo, blindfolded him and arrested him. #Egypt

— Mona Eltahawy (@monaeltahawy) May 23, 2018
Shocked to hear of the arrest of Wael Abbas in #Egypt the crackdown on speech and human rights defenders seems to be intensifying, I expect European leaders to speak out firmly #FreeWael #FreeWaelAbbbas

— Marietje Schaake (@MarietjeSchaake) May 23, 2018
Wael Abbas is known for his strongly-worded, anti-governmental stance and his role in documenting and reporting the 2011 uprising against the Mubarak regime. He has previously received awards for his work from Human Rights Watch and CNN. He was also awarded BBC's Most Influential Person in 2006. In December 2017, his twitter account, containing an assortment of videos and photos documenting events in the uprising, got suspended, resulting in an online uproar. His Twitter account is still suspended although the reason is unclear.
In 2007, Wael's YouTube account was also suspended after posting videos demonstrating police brutality in Egypt.
Abbas' disappearance comes after Haitham Mohamadeen, a prominent labor lawyer got arrested from his house on Thursday night. Meanwhile, President AbdelFatah El-Sisi has pardoned 332 prisoners at the beginning of Ramadan.
---
Subscribe to our newsletter
---