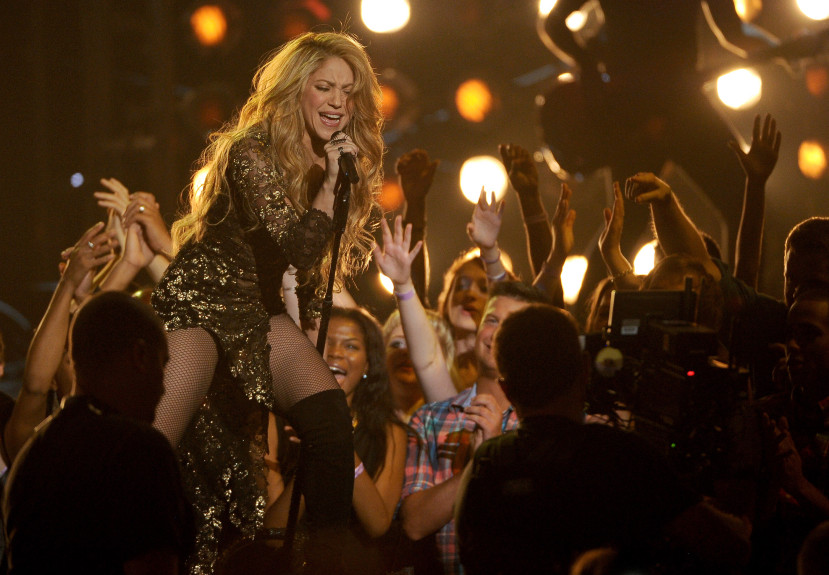 Famed Shakira is not performing in Tel Aviv this summer contrarily to various media reports which affirmed that the Colombian pop singer was holding a concert in July.
Live Nation, the US-based entertainment company that is responsible of promoting her tours and promoting shows in Israel, tweeted on Monday that Shakira's appearance in Tel Aviv was false throughout.
"The media has incorrectly reported that Shakira will be performing in Tel Aviv this summer," Live Nation wrote.
The media has incorrectly reported that Shakira will be performing in Tel Aviv this summer. While no dates this summer will work, Shakira and Live Nation hope to bring a show to her fans in Israel in the future.

— Live Nation (@LiveNation) May 28, 2018
Although no Israeli production company officially released tickets for sale for Shakira's concert, Israel Hayom reported that the artist was on the verge of signing the deal in April, followed by a report from earlier this month released by Channel 2 which reconfirmed her scheduled appearance in Tel Aviv.
Since then, the BDS movement and other pro-Palestine activists launched a campaign calling on Shakira to not perform in the reported concert. They sent Shakira a letter in which they stressed on violence which occurred in Gaza in the last month, with a particular mention of the opening of the U.S embassy and the arrest of the Palestinian teen, Ahed Tamimi.
"We ask you not to "la la la" to the system of injustice that is denying them their human rights and very dreams," stated the letter in the end.
As multiple international artists have previously declined attending the Tel Aviv International Film Festival in solidarity with Palestinians, the news that the Colombian artist, whose father is Lebanese, will not be holding her concert in Israel created a wave of rejoicing and celebration amongst the BDS (the movement for Boycott, Divestment and Sanctions against Israel) supporters.
We welcome news that Shakira will not be performing in Tel Aviv, dashing Israel's hopes to use her name to art-wash its latest massacre in Gaza. Artists, especially UN Goodwill Ambassadors, have a moral duty not to be complicit in covering up human rights violations & apartheid. pic.twitter.com/Mbhnvm609f

— PACBI (@PACBI) May 29, 2018
Shakira's fans replied to the PACBI'S official statement with joy as they thanked the international artist for "standing on the right side of history" as one tweet mentions.
BDS supporters also thanked her for responding to their continuous demands on social media for her to cancel her performance: "thank you Shakira for standing against the massacre of innocent civilians" another tweet stated.
Three cheers for Shakira – and all the other artists, singers, entertainers etc who have decided not to support the Israeli regime and its illegal settlement in 'occupied' territory and collective punishment of the people of Gaza for the actions of Hamas militants

— pigreen (@pigreen1) May 29, 2018
Shakira is holding a concert in Lebanon on the 11th of July which would have been disputed had she performed in Tel Aviv. The concert in Lebanon which will be part of the Cedars International Festival is to host 14,000 of her fans from all over the Middle East. With her highly praised decision, Shakira is not the only artist to not be performing in Israel; similarly, the New Zealand artist Lorde, who has previously canceled a concert in Israel, joins a growing number of artists supporting Palestinians and boycotting Israel.
---
Subscribe to our newsletter
---