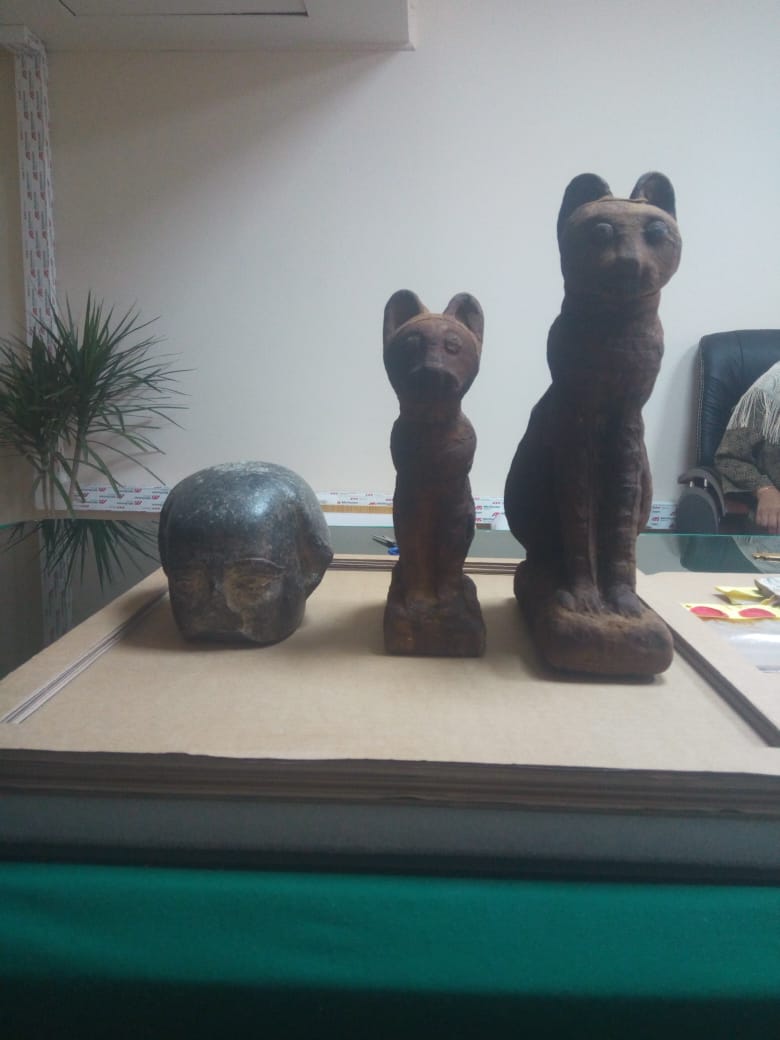 Egypt has repatriated nine illegally smuggled artifacts from France which include a wooden Pharaonic mask that was seized by the French authorities at a train station in Paris.
Eight of the recollected artifacts were obtained from a passenger who was travelling through Paris on his way to London in 2012, reported Al-Ahram Online.
The Egyptian Assistant Foreign Minister for Cultural Relations, Heba El Marasi, said that the Antiquity Ministry received the artifacts on Thursday, after efforts undertaken by the Egyptian embassy in Paris to prevent one of the pieces from being sold. The piece, wooden mummy mask covered with plaster, was found in a Parisian auction hall and is believed to have been stolen from the Elephantine Island in 2013. The Egyptian authorities could subsequently prove the authenticity of the artifacts, prompting he French authorities to hand them to Egypt after a series of diplomatic and legal procedures.
Marasi also commended the cooperation between the French and Egyptian authorities during the retrieval of the artifacts, and reaffirmed the importance of further cooperation in combatting against smuggling and trafficking of antiquities and various cultural properties.
This comes after the Italian authorities have seized a collection of Egyptian artifacts in Naples in May, according to the Ministry of Antiquities.
In 2016, Egypt was able to repatriate 44 stolen archaeological objects from France, and other ancient artifacts from Germany.
---
Subscribe to our newsletter
---