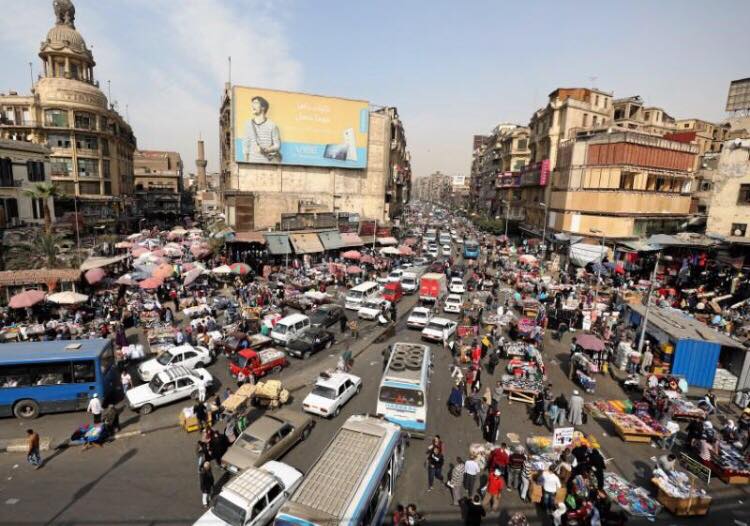 According to an annual report conducted and published by the Central Agency for Public Mobilization and Statistics (CAPMAS), Egypt's birth rate has decreased from 28.6 per 1000 people in 2016 to 26.8 in 2017.
Tarek Tawfik, the deputy health minister, has said that the population strategy currently set focuses on having, by 2030, a population of 112 million Egyptians instead of 128 million which will in turn "save around 200 billion Egyptian pounds specifically in insurance, health, and education".
The Ministry of Social Solidarity also launched a "Two is enough" program with a main aim of educating Egyptians in rural areas the importance of birth control – a concept that is widely recognized as religiously forbidden. Rania Fares, the ministry's program coordinator, has said that the goal is to achieve a rate of 2.4 children per family in rural areas.
"The importance of spacing child births will be stressed and suitable birth control methods will be provided", said Fares.
Experts, however, claim that the decrease in the birth rate is mainly a result of the current harsh economic conditions which have highly increased living costs and in turn left many with no choice but to reconsider their decision to birth children during this difficult period.
In an interview with Arab News, economic analyst Mohamed Sherif stated that the devaluation of the Egyptian pound along with the rapid inflation in prices are the main causes of the decrease.
"Lower marriage rates and fear of burden surely affects the birth rates", said Sherif.
Egypt's rapid population growth has been a longstanding issue for past and current governments, making the decrease of birth rates a top priority and a part of the 2030 development plan to reduce health and education costs.
Egypt currently ranks 14th worldwide in terms of population size.
---
Subscribe to our newsletter
---