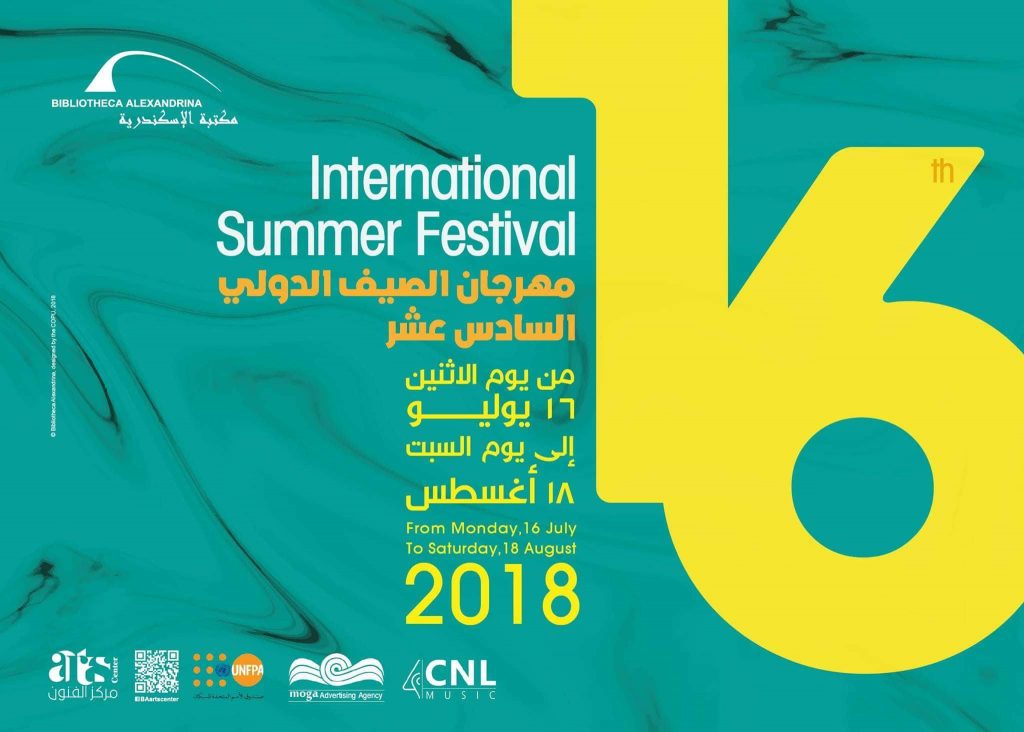 The Bibliotheca Alexandrina (BA) Arts Center announced that the 16th Annual International Summer Festival kicks off Monday, July 16, running for five weeks until Saturday, August 18.
The Summer Festival is packed with concerts, theatre performances, dance and film and features artists from around the world such as the Jordanian Band Autostrad, Made in Bled from Morocco and Swedish Triakel Band as well as local Egyptian artists such as poet Amr Hassan, notable singer Hany Shaker,  and Sharmoofers.
Bibliotheca Alexandrina is also collaborateing with several cultural institutions: the Hellenic Foundation for Culture will screen the Greek film The Aunt from Chicago, the French Institute in Alexandria is going to exhibit the classic French film Jules and Jim, and the Swiss cultural institute, Pro Helvetia, is organizing a concert by OY band.

The programme includes two "family days" on the 27th of July and on the 5th of August.  The family days feature workshops and activities for children, as well as a puppet show.

For the full programme of the Summer Festival and the ticket prices, all the details are found in the festival's facebook event page.
---
Subscribe to our newsletter
---