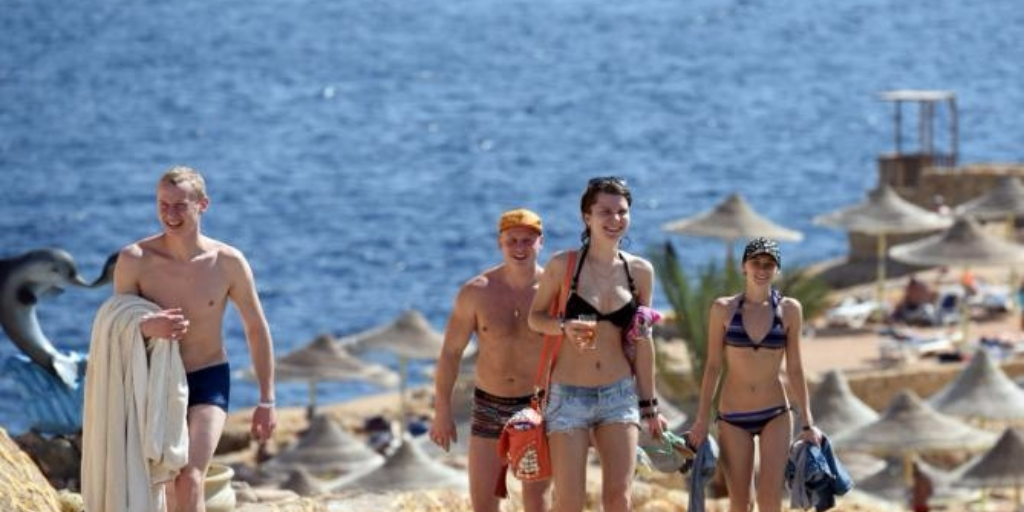 On Sunday, Thomas Cook announced that it will be bringing around 500,000 tourists to Egypt this year from various countries.
Moudy Shaer, Blue Sky Travel's chairman, announced that the company has experienced a 50% raise in tourists in the first half of 2018, where Marsa Alam and Hurghada exhibited the largest hike in bookings.
There has also been an increase in the number of tourists coming from Germany to Sharm El-Sheikh, further demonstrating the ameliorating state of tourism.
Three months ago, it was reported that Egypt's tourism was expected to soar in 2018, according to Egypt Independent, as the number of tourists from Great Britain was to increase.
The Egyptian tourism suffered a heavy blow after the 2011 revolution, resulting in a sharp decline in the number of tourists by a total of 62% between 2011 and 2014, as some governments as well as travel agencies were concerned with the security situation in Egypt.
Tourism is a very important source for hard currency and employment for many Egyptians living in Sinai and other touristic destinations.
In 2015, a bomb has exploded on a Russian flight taking off from Sharm El Sheikh airport killing all 224 passengers on board, resulting in an immediate halt of all flights from Russia to Egypt. However, in March, Aeroflot, Russia's biggest airline announced that tri-weekly flights will be resumed from Russia to Cairo, taking a first step towards total normalization of the relations between the two countries after the terrorist attack.
However, the popular airline released its annual holiday report in April where it was revealed that bookings for holidays have increased to 89% compared to 2017. The number of Thomas Cook tourists for this year is currently approaching its 2015 figures.
The airline company also launched a weekly flight from Bristol to Hurghada with the first flight in May.
"With over 40 UK flights a week, Egypt is once again a dream destination for hundreds of thousands of British tourists," had stated British Ambassador to Egypt, John Casson, in a statement
---
Subscribe to our newsletter
---