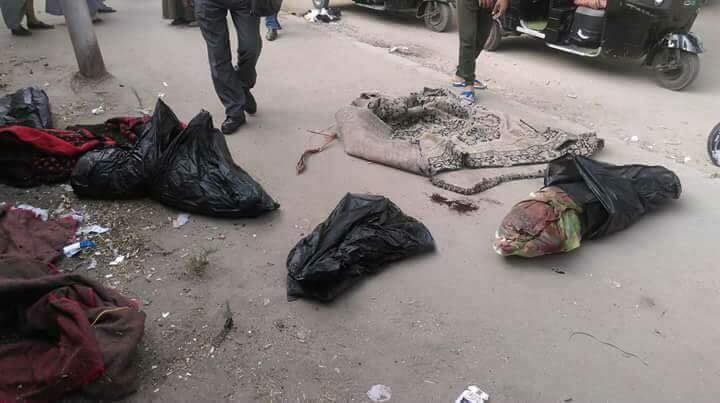 A grim scene overtook Giza residents on Tuesday morning as they found the bodies of three children – all under 5 years old – wrapped in plastic bags in a street in Marioteya.
The news was first discovered after a woman saw a dog take out a newborn baby's head from the bag, which caused her to shake the neighborhood with her screams and pull a crowd towards the horrifying incident.
According to an Egypt Today report, security investigations found that the decomposed bodies of the young children implied that they died a couple of days ago, in addition to a forensic report that proves that the children were burnt and suffocated near a place where a fire broke out.
Although there have been speculations, based on an eye witness account, that the incident was part of an organ trafficking crime by social media users, however, a security source refuted it as investigators found the body of one child to be without any holes/incisions, suggesting that the marks on the other bodies must have come from elsewhere. Local news oulet El Youm 7 hinted that the children might not be of Egyptian nationality.
The public prosecution ordered a sample of blood to carry out a DNA test to identify the families of the three victims, which will be issued within two weeks, as well as the inspection of security cameras by the security services to reveal the identity of the person who dumped the three children in the bags.
The tragic news has been resonating on social media, with many pointing out the irony in the Egyptian authorities being able to bring back a recently kidnapped boy to his family but not having been able to rescue numerous children who get kidnapped and their organs trafficked.
---
Subscribe to our newsletter
---