On the occasion of the National Day of Colombia, the Colombian embassy held a concert entitled 'The Encounter of Two Worlds' at the National Opera house in Cairo.
The concert took place on Monday, in the main hall, where almost a full house was noted.
The programme, which was in French, Italian and Spanish,  featured pieces by Mozart, Tchaikovsky, Rossini and Piaf.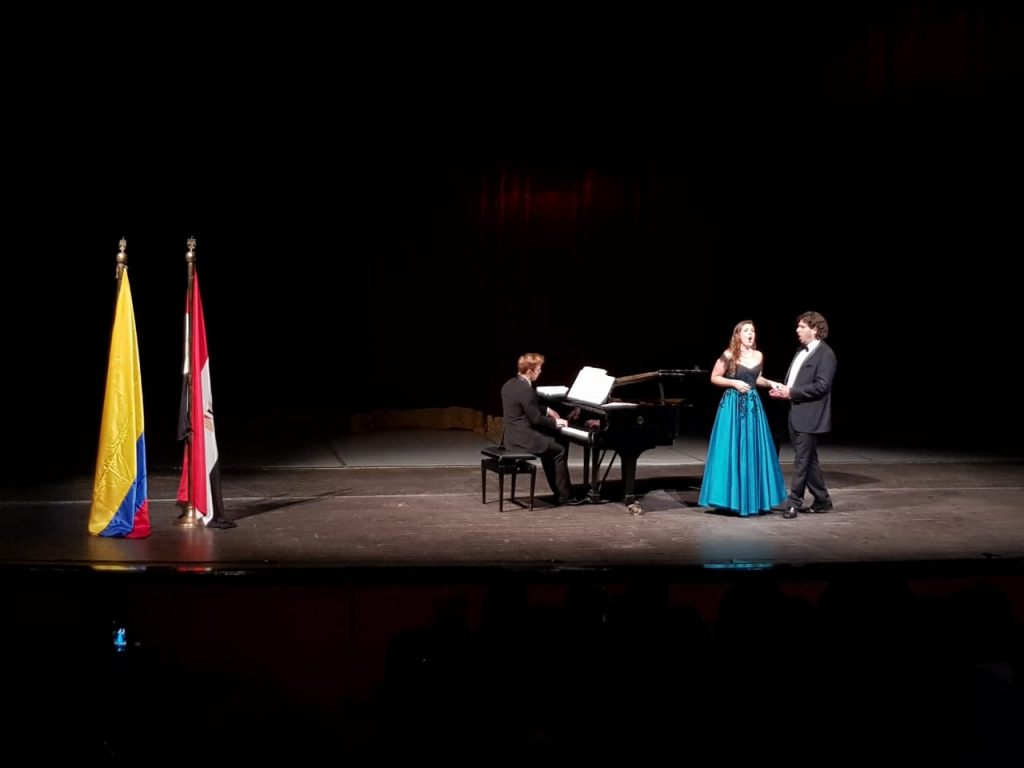 Sergei Sickov, the pianist, is a Moscow-born musician has been contributing regularly to the National Symphony Orchestra of Colombia since its formation. As for the singers: Hyalmar Mitrotti, an Italian/Colombian, was the bass, while Monica Danilova,an American and Colombian, was the mezzo-soprano.
Mittroti has given concerts in France, England, Uruguay, Algeria, Czech Republic, Switzerland, and Colombia.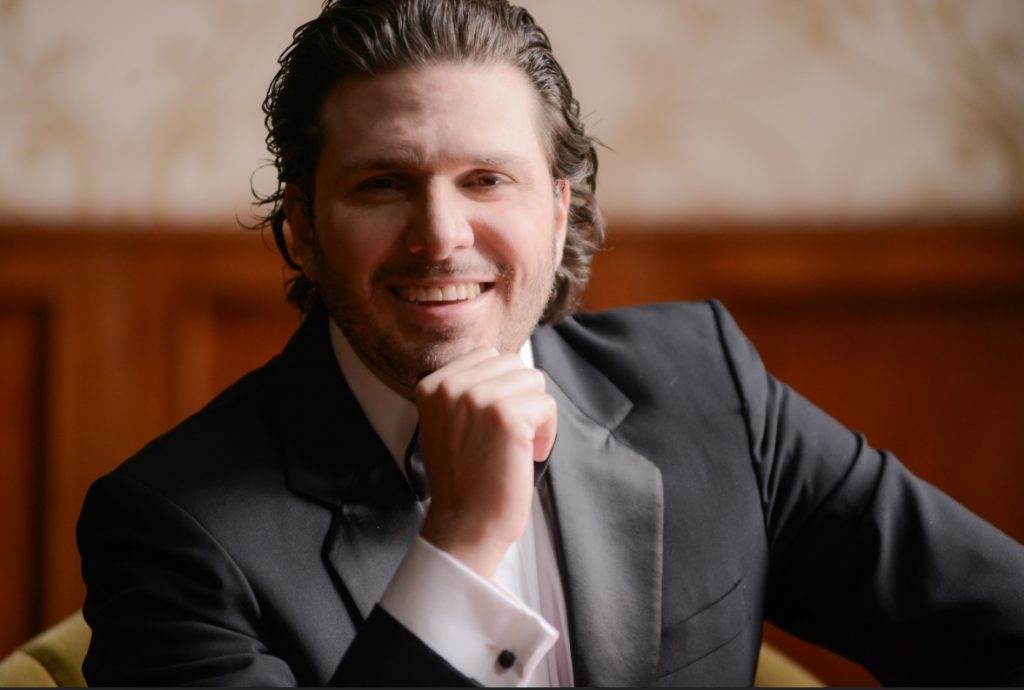 As for Danilova, the show-stealing artist sang 42 roles in lyric dramatic works like Aurora La Beltrana in La Zarzuela "Doña Francisquita", Aldonza in "El hombre de la Mancha" (2016) and Clarita in "The Bunch of Roses."
The lively concert ended in a surprise opera rendition of 'Habibi Ya Nour el Ein,' originally sung by acclaimed Egyptian artist Amr Diab, which succeeded in capturing the audience's joy.
"I take this chance to share a peace message on behalf of our president, Juan Manuel Santos, and the 50 millions of Colombians around the world after the signing of the peace treaty which has been in the implementation phase successfully and will continue the same way," said the Ambassador of the Colombian Embassy in Cairo, Alfonso Soria Mendoza.
The Ambassador also added, "We treasure the goals taken during the development of the relations and in our bilateral agenda including teaching Spanish courses, the strength of technical operations and agricultural exchange; We are so very proud of the role of our  374 soldiers of the MFO (Multinational Force and Observers) Forces in Sinai who represent the interest of the Colombian people to work together for the peace around the world."
Indeed, Colombia's capital, Bogota, sent troops to the Sinai Peninsula for military observation in 1982. It was meant to operate as part of an international peacekeeping force to "supervise the implementation of the security provisions of the Egyptian-Israeli Treaty of Peace" according to the MFO's official website. Until now, Colombia includes over 350 observers in this mission.