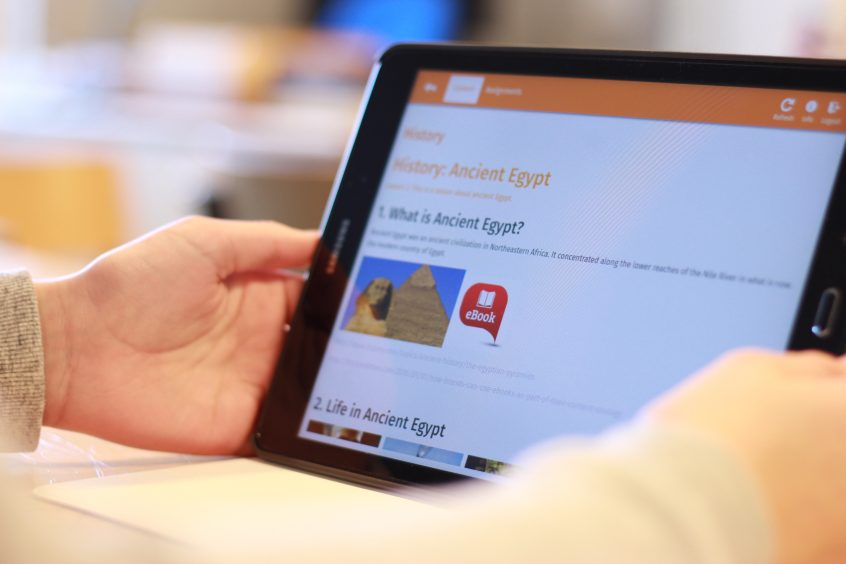 After receiving various offers from various international tech companies, Egypt will has accepted Samsung's offer to supply one million educational tablets for the 2018-2019 academic year at a cost of EGP 2.4 billion.
As per Al-Ahram, one tablet would cost around $80 (1400) and it would be delivered in the next coming days in order to be used by first year secondary education students.
The arrival of the tablets is also significant as they are needed for Egypt's new educational curriculum where students' exams will be digitized.
They are also perceived as an incentive for school participation which teachers will use to attentively record the absence of students from schools electronically; students who have exceeded the allowed number of absences will not be permitted to receive their exams on the tablets.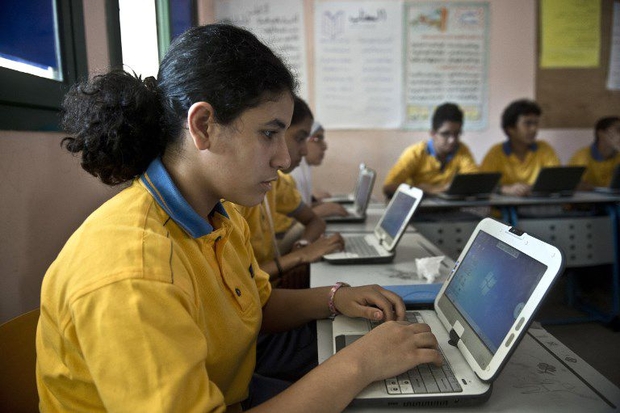 In July, the Minister of Education Dr. Tarek Shawki outlined the features of the new educational system, which will be implemented this month, beginning with kindergarten and primary school.
Dr Tarek Shawki highlighted that the new system aims to move away from the superficial approach to understanding and indoctrination to the development of important skills, problem solving and creativity such as through decreasing class density, enabling students to take a book with them to exams, rendering exams from national to school level and bringing forward technological tools to classes among other ideas.
Previously, Egypt's Ministry of Education had announced that the current and public Egyptian educational system 'thannaweya ammah'  is to set to end by 2026.
Through the implementation of the new system, the ministry hopes to build an educational system that balances the academic and the real life skills of the students as well as infuse upcoming generations with an 'Egyptian character'.
The second component of the system is to improve the teachers' conditions and to be of assistance to them. The enhancement of the overall assessment system thirdly follows, thus it will evaluate and assess the understanding of students more thoroughly.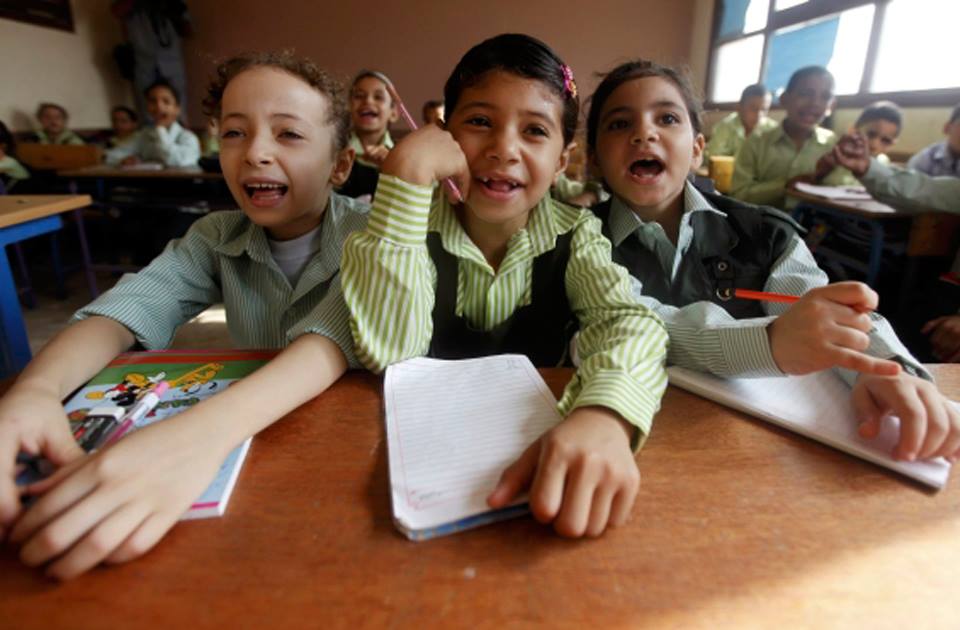 The Egyptian parliament approved a $US 500 million loan from the International Bank of Reconstruction and Development (IBRD) to support educational reform projects.
It is estimated that the project will allow 50,000 children to access kindergarten education, train 500,000 teachers while granting around 1.5 million teachers and students with necessary digitized learning sources.
Moreover, Egypt has set-up various Egyptian-Japanese schools. The education project is a result an agreement between Egypt-Japan that seeks to apply the Japanese educational system in  40 governmental schools.
Egypt's educational system has had a bad reputation in the last decade. Many families opt to send their children to semi-private or private schools.
More capable Egyptians send their offspring to international schools such as French, German, British or American where fees are exorbitant and not easily affordable by the rest of Egypt's population.
Recently, Spectator Index ranked Egypt's overall education quality 129 for 2018. Switzerland, Singapore and Finland topped the list while Qatar and UAE were the only Arab countries to be in the first ten ranks at sixth and ninth place respectively.