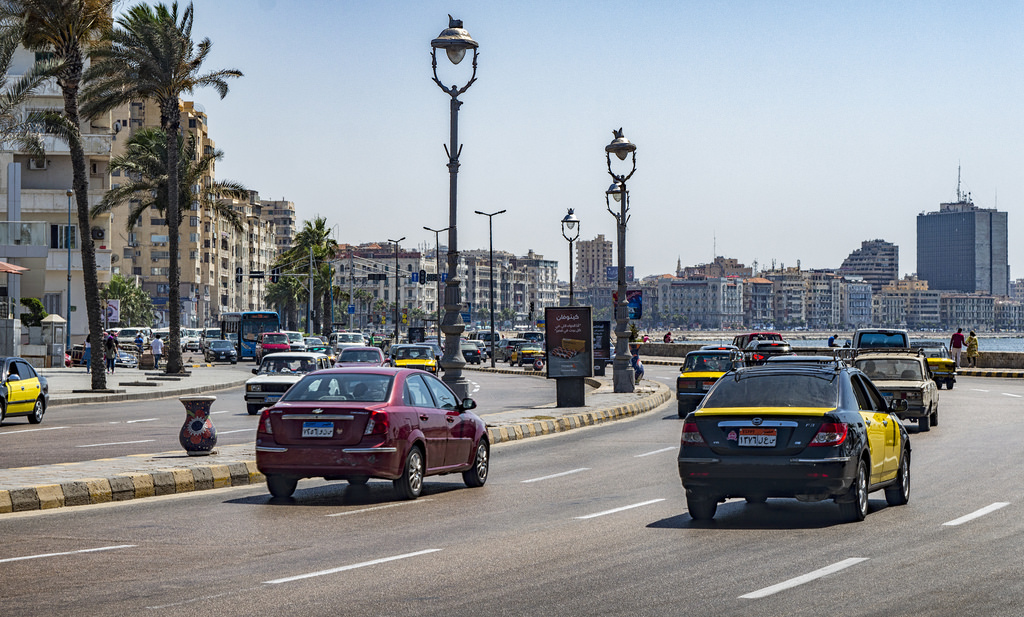 Egypt's coastal city, Alexandria, has tested out an electric bus for three months and is now due to receive 14 new buses from the Chinese BYD company in mid-September.
The General Transportation Authority said that the first batch was due to arrive in June, however there was an unknown delay.
The project, which costs $220,000, is funded by the National Investment Bank. It is part of an initiative to control the country's air pollution. Accordingly, Alexandria will be the first city in the region to run electric vehicles.
Each bus will take 80 to 90 passengers, both seated and standing. Other features include air conditioning, GPS trackers, and Wifi. Some seats will also be accessible for those with physical disabilities.
When charged for four hours, the buses can travel 250 kilometers. The maximum speed of the vehicle will be 80 km/hr to ensure the safety of the passengers and other drivers.
Khalid Alywa, president of Alexandria Transportation Authority President, revealed that he plans to change the city's entire bus network to electric buses and expand the plan across Egypt if it succeeds.
President of the General Transportation Authority Khaled Eliwa told the press that the plan for importing the first batch of buses was inaugurated last January.
Eliwa highlighted that the operating costs of electric buses would be relatively the same as gas buses. However, electric buses will be better for the environment since they will not emit air nor noise pollution.
According to Alexandria Governor Mohamed Sultan, there are 750 buses operating across the city. He is keen to increase the number of vehicles as an effort to improve the city's public transportation system.
In late August of this year, Forbes released an article on a report done by The Eco Experts saying that Cairo is one of the most polluted cities in the world. The data was based on three different types of pollution: air, noise and light.
It is no surprise that Cairo has an excess amount of smog in the air caused by the large number of vehicle exhaust. According to ACS Publications, the amount of pollution in the city's air shortens its resident's life by 1.85 years.
The mega city's most popular forms of transportation are buses, microbuses as well as cars which largely contribute to noise pollution as well.
If electric buses were proven successful in Alexandria and expanded to Cairo, this project will significantly affect the amount of pollution this city produces.
---
Subscribe to our newsletter
---