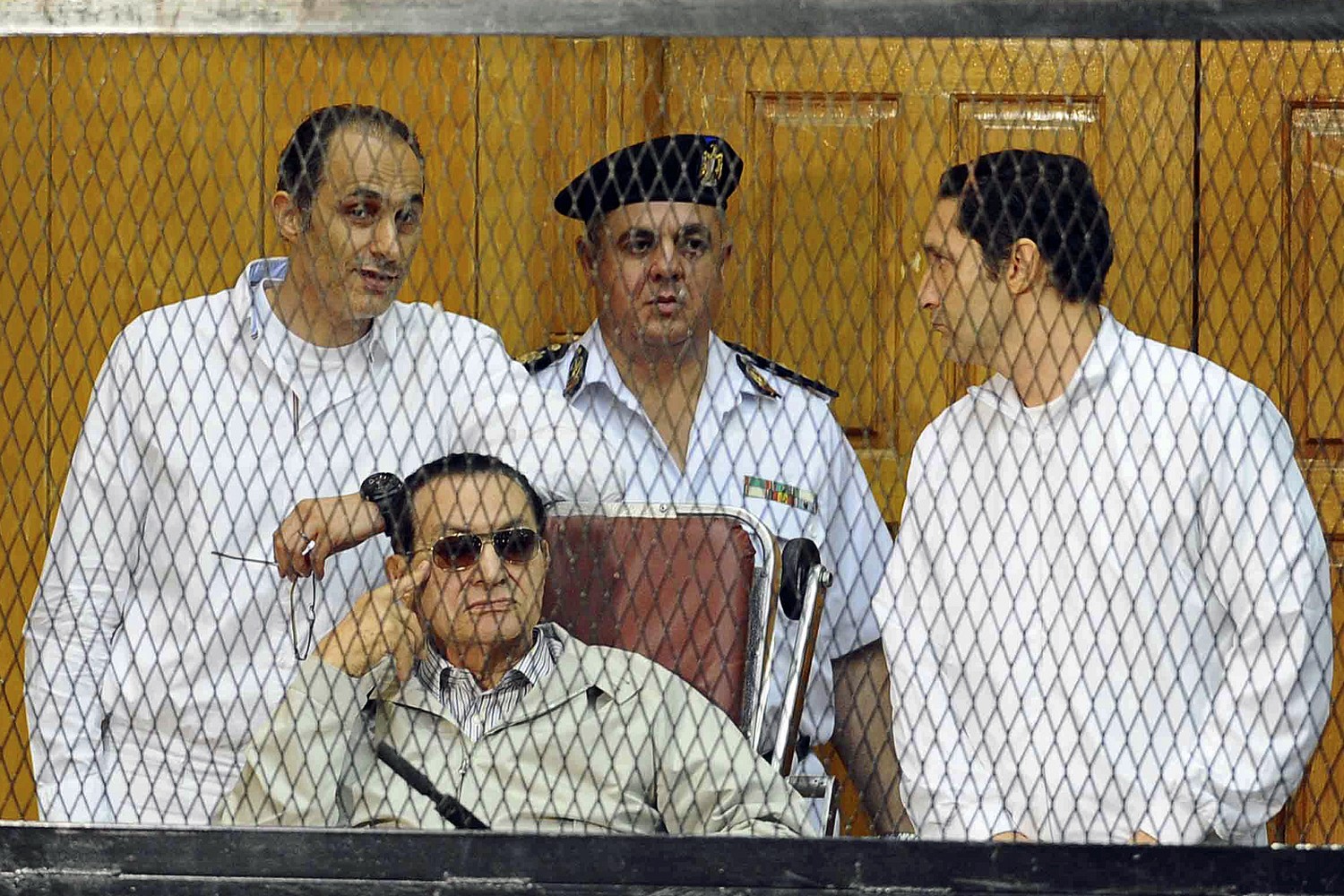 Gamal Mubarak and Alaa Mubarak, the sons of former Egyptian President Hosni Mubarak, have reportedly been arrested by Egyptian police after a Cairo court ordered their arrest.
On Saturday morning, the Cairo Criminal Court ordered the two Mubarak sons and other defendants be arrested in relation to a stock market manipulation case involving the sale of the National Bank of Egypt prior to 2011.
Alaa Mubarak took to Twitter following the Cairo Criminal Court's ruling, stating that the truth will be revealed as long as God is around.
"Praise and thanks to God for everything. Our imprisonment was once again ordered in the stock market case and God willing the truth will be revealed one day as long as our God exists. Thank you to all of those who supported us and stood by us," said Alaa Mubarak on Twitter.
الحمد والشكر لله علي كل حال ، امر بحبسنا مرة اخري في قضية البورصة وان شاء الله وبأذن المولي عز وجل ستظهر الحقيقة في يوم طالما ربنا موجود ، شكرًا لكل من ساندنا ووقف بجانبنا . يارب 🙏

— Alaa Mubarak (@AlaaMubarak_) September 15, 2018
According to Youm7, Gamal and Alaa Mubarak were promptly arrested following the Court's order and transferred to Cairo's infamous Tora Prison. Three others, including Hassan Heikal, have also reportedly been arrested.
The defendants were initially referred to court for allegedly obtaining illegal benefits in excess of EGP 51 billion. However, the Cairo Criminal Court is currently only considering allegations that the defendants obtained illegal financial benefits in excess of EGP 493 million from the sale of the National Bank's shares.
Prosecutors allege that the defendants agreed to sell the National Bank in order to obtain a personal financial gain through the involvement of a company in Cyprus. Prosecutors allege that the defendants all had a link to this company and that a conflict of interest should have prevented the sale of shares to the Cypriot company.
The Mubaraks have previously been accused of using front companies in Cyprus and elsewhere to hide investments which raise a conflict of interest. The Panama Papers alleged that the Mubaraks managed to hide a number of large investments between 1996 and 2008, including in the National Bank, through a company registered in Cyprus. The Mubaraks have consistently denied the claims.
The Mubarak sons were released from prison in October 2015 after spending more than 43 months in jail for their involvement in a case commonly known in the media as the "presidential palaces" case.
Since their release from prison, they have largely remained out of the spotlight.