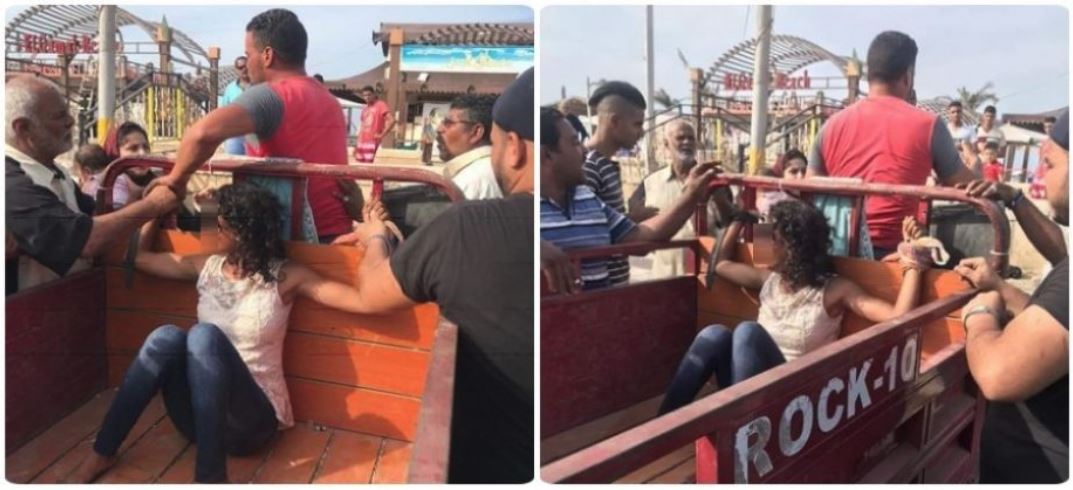 Photographs of a young Egyptian girl, aged between 12 to 15, have gone viral in Egypt after they appeared to show her tied on the back of a motorized tricycle in Port Said.
The girl, who has not been named due to her age, was pictured shoe-less and tied down by her hands on the back of the tricycle.
Since being posted online, the photographs have caused a stir in Egyptian media, with a number of television commentators and social media users demanding answers.
According to one eye-witness, identified in the media as Ahmed Ali, the young girl was dragged, tied to the tricycle and beaten by a man. Ali, a lawyer in Port Said, said the man was unresponsive to his questioning.
'She was mentally ill'
Investigators in the city of Port Said later revealed that they mobilized to the scene of the incident as soon as they became aware of it. Upon their arrival, they located the man but not the young girl. The man was detained on the scene and questioned.
According to statements released by investigators to state-owned Al-Ahram, investigations revealed that the young girl is "mentally ill" and had been "throwing rocks at people passing by". Investigators could not ascertain her exact age, stating that she is aged between 12 and 15 and is not local to Port Said. Instead, the young girl is believed to be from Cairo.
The man, who released the girl before police arrived, said that he was trying to tie her down and prevent her from hurting others until police arrived. Egyptian social media users believe that, even if she was mentally ill, this does not mean the way she was treated was right and that the man should be criminally charged.
The young girl was later located and brought to a police station by other civilians. Police say that the girl and the man will be referred to prosecutors to further investigate and decide whether they should be charged with any crimes.