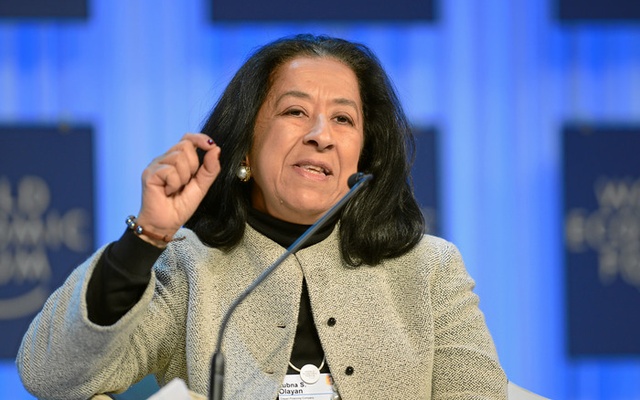 Lubna Al Olayan will be the first Saudi woman to operate a financial institution in Gulf region after being appointed chair to a new bank that is a merger of Alawaal Bank and Saudi British Bank (SABB).
The upcoming bank will be the third largest bank in the Kingdom. Olayan has been Alawwal Bank's deputy chair for four years. In 2004, the 63-year-old made waves at the Jeddah Economic Forum as the first Saudi woman to give the keynote speech. She also topped Forbes Middle East's Most Influential Women's list.
The recent liberation of women's roles that have been taking over a kingdom are part of Crown Prince Mohamed Bin Salan's reform vision 2030. As a result, Saudi women have been making many firsts in the kingdom. Just last month, Weam Al Dakheel was the first Saudi women to anchor the evening news on'Saudi TV Channel 1', a national television channel.
Mohamed Bin Salman's reform vision is reshaping women's roles in the kingdom. Just this summer, the kingdom seated its women behind the wheels for the first time. After finally allowing women to drive cars, the world's biggest flight training program, Oxford Aviation Academy, opened its doors to welcome numerous female pilots in its branch in Saudi Arabia. In October of 2017, women were finally allowed inside football stadiums for the first time without facing legal charges.
---
Subscribe to our newsletter
---