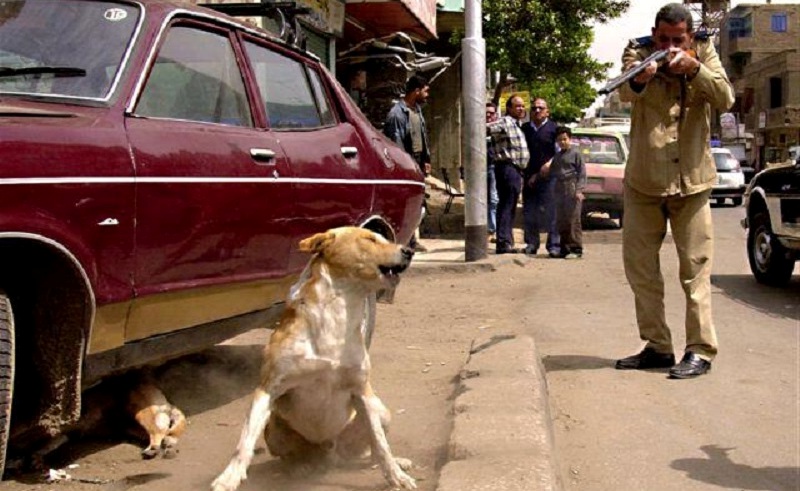 To resolve the problem of stray dogs in Egyptian streets, Egyptian MP Margret Azer, the deputy of the human rights committee in Parliament, proposed that the country should export dog meat to South Korea and other countries for consumption.
In an interview with Ahram Online, Azer revealed that this is an alternative to "shooting dogs dead or castrating them." She added that the dogs would be housed in farms to receive healthy nutrition prior to their slaughter.
According to Azer, this solution was proposed after discussion with South Koreans. Although she believes this will be a new profitable venture for Egypt, Azer is yet to determine whether or not she will establish a bill in the parliament.
The MP's proposition created controversy amongst animal right advocates in Egypt.
Head of the Egyptian Society for Mercy to Animals (ESMA), Mona Khalil told Ahram Online that this proposition is "shameful" because the MP should recommend humane solutions which do not violate human or animal rights.
Khalil also highlighted that countries that consume dog meat are criticized internationally." [There are] better ways to get foreign currency flowing into the country," she added.
Al Watan newpaper revealed that Egypt has at least 22 million stray dogs. They are subjected to violence by locals and suggested solutions often lead to the execution of these stay animals.
In 2017, Egypt's Red Sea governor Ahmed Abdullah announced a financial reward for those who capture stray dogs and deliver them to the government's veterinary authority for neutering.
Animals Rights Advocate Ahmed Hamed said that violence against stray animals is not a solution. Instead, treating animals humanely by neutering them is the best way to deal with the issue.
---
Subscribe to our newsletter
---