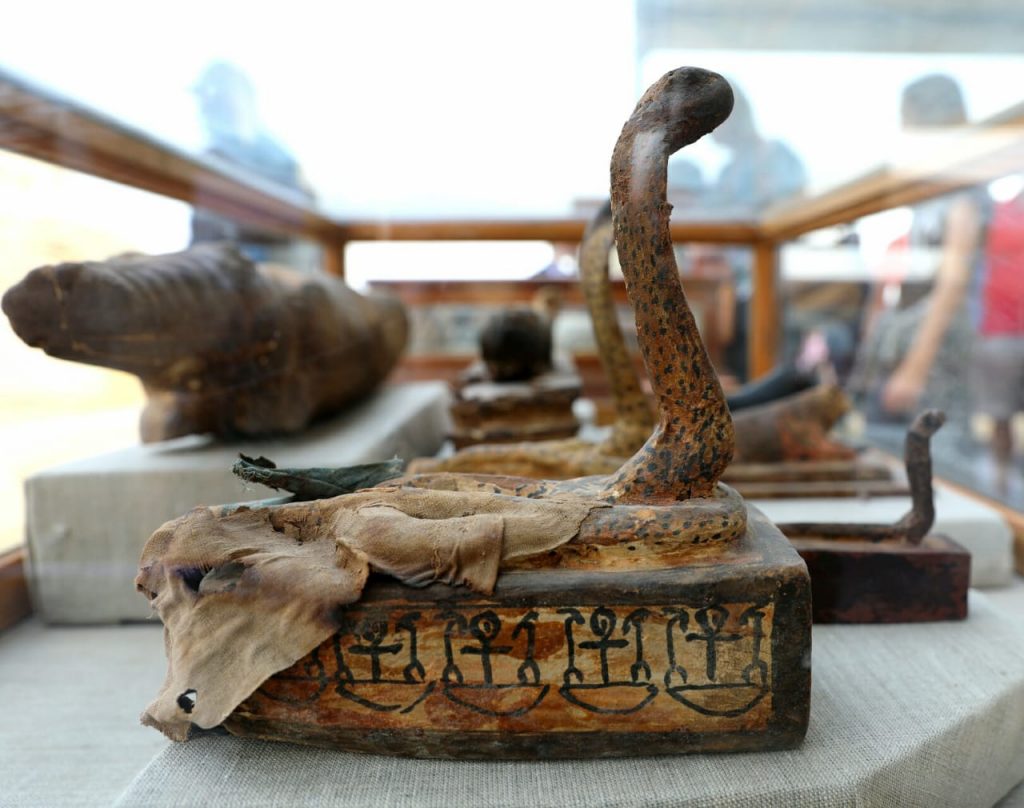 An Egyptian archaeological mission uncovered seven ancient Egyptian tombs, replete with animal mummies, in the Saqqara necropolis.
The discovery was announced on Saturday by Egypt's Minister of Antiquities Khaled El Enany, in the presence of several ambassadors and public figures.
The tombs belong to the New Kingdom tombs re-used in the Late period and the Old Kingdom, namely the late fifth and sixth dynasties. They are located near King Userkaf's (fifth dynasty) pyramid in Saqqara.
Among the discoveries, the Ministry announced the particularly intriguing retrieval of several cat mummies, the first ever scarab mummies in the necropolis, amulets, canopic jars and statuettes.
Mostafa Waziri, Secretary General of the Supreme Council of Antiquities, stated that the two large mummies, which were preserved in their linen wrapping in good condition, were found in a rectangular limestone sarcophagus adorned with painted scarabs.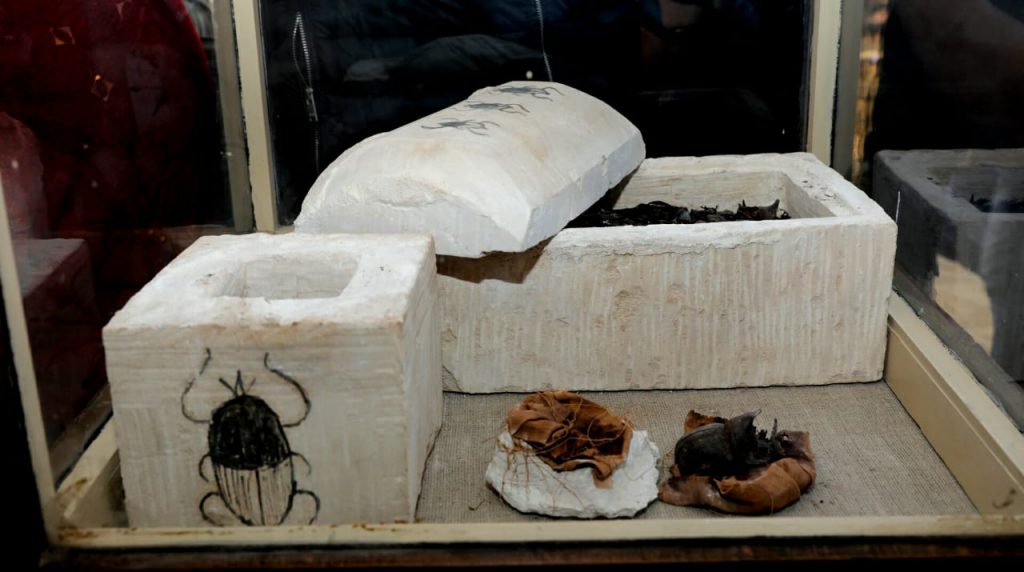 Over 100 wooden statues of cats were found, one of which having been dedicated to the feline goddess Bastet, along with several cat mummies.
There were also cobra mummies tucked in their own sarcophagi, as well as crocodiles.
Mummification refers to the artificial preservation of a human being or animal. Ancient Egyptians believed that the soul of the deceased in the afterlife, accordingly, loved ones, including pets, were mummified.
There were different reasons to mummify animals, including as food offerings to the gods, the mummification of sacred creatures, preservation of pets, and as votive offerings.
The mission also retrieved approximately faience amulets depicting various gods such as Anubis, Khum and Tawsret among others.
Amulets were little jewelry objects placed on the mummies to, in accordance with ancient Egyptian belief, protect the dead in the afterlife or heal certain body parts.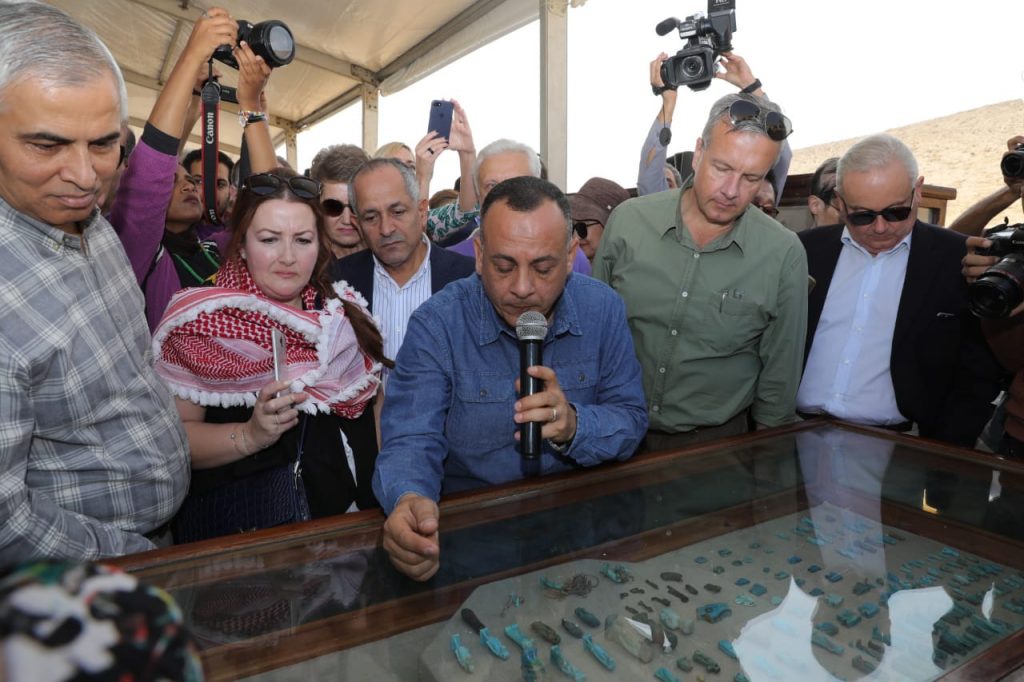 El Enany also stated, before an audience of ambassador and international cultural attachés, that three more discoveries would be announced prior to the end of 2018.
Among the attendees was Orascom head Naguib Sawiris whose company has affirmed its interest in developing archaeological sites. Orascom thus served as sponsor to the event in which the announcement were made.
---
Subscribe to our newsletter
---