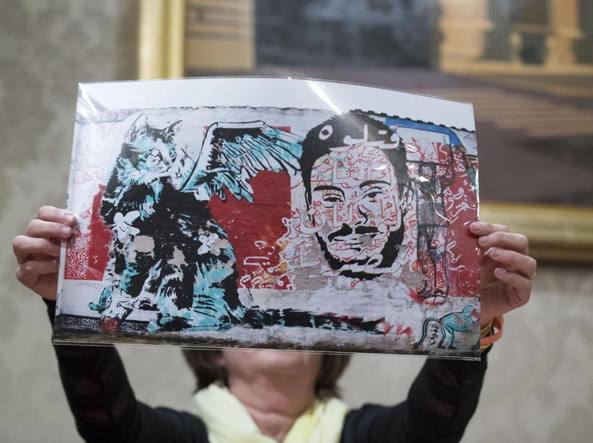 Italy's Chamber of Deputies decided on Thursday to halt all diplomatic relations with Egypt's Parliament until there is a breakthrough and trial in the case of tortured and murdered Italian student Giulio Regeni.
According to the Italian news agency of ANSA, the speaker of the Italian Parliament Roberto Fico said that there will be complete suspension of diplomatic relations with the Egyptian Parliament due to the slow and inconclusive investigations of murdered Italian student Giulio Regeni.
"With great regret I announce that @Montecitorio will suspend all kind of diplomatic relations with the Egyptian Parliament, until there is a real turning point in the investigation and the start of a trial on the kidnapping, torture and killing of Giulio Regeni," Fico said.
Meanwhile, the same agency quoted Italian prosecutors, in relation to the investigative process of the case, who noted that they would be probing several Egyptian members of the National security agency and police officers in the case.
The agency added in a different report, which was based on judicial sources, that Rome prosecutors are set to investigate seven agents of the Egypt's National Security Agency ("Amn El Dawla"). The aforementioned sources noted that the involvement of the seven is also linked to the analysis of phone records from which it emerged that Regeni was being surveilled at least until January 25, 2016, when he disappeared.
The Italian student and researcher Giulio Regeni, 28, disappeared in Cairo on January 25, 2016, which marked the fifth anniversary of the 25 Jan revolution which lead to the ouster of former-strongman Hosni Mubarak. His body was found near the Alexandria-Cairo highway bearing severe marks of torture.
According to media reports, he arrived in Cairo in September 2015 and has been carrying out field research regarding trade unions for his PhD at Cambridge University.
The Egyptian government has consistently denied its involvement in the murder of Regeni, but Reuters has reported that the head of the Egyptian union for independent vendors had reported Regeni to the police weeks before his arrest.  According to the same Reuters report, Regeni was then subjected to security "checks" by the police.
Similarly, Italian top prosecutor Giuseppe Pignatone also previously stated that Italian PhD researcher Giulio Regeni was murdered because of his research on Egypt's independent labor unions.
---
Subscribe to our newsletter
---