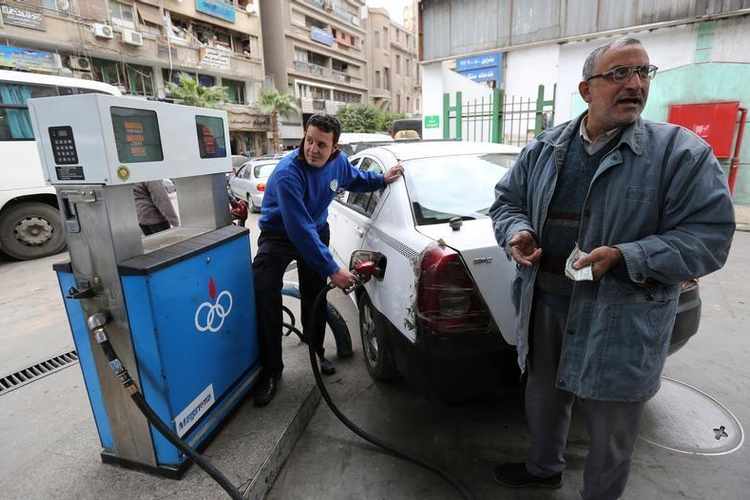 A senior Egyptian official revealed to Bloomberg that Egypt will lift the subsidy for the 95 octane gasoline in March and the new prices will be announced  by the end of the month.
According to the anonymous official, the government plans to lift the subsidy off of the other grades of gasoline, 92 octane and 89 octane, in September 2019. The new prices, however will be announced next summer.
The International Monetary Fund (IMF) delayed its fifth installment of the three-year USD 12 billion loan to Egypt for a month, because of some amendments in the government's economic reform program.
The source said that IMF persisted that the government should announce the new gas prices on the agreed dates."The [pricing] mechanism links local fuel prices to international ones, and is a key part of the government's plans to cut costs," the official said.
After the IMF's Executive Board reviewed Egypt's economic reform program, the IMF is sending Egypt the fifth installment of USD 2 billion as part of the extended fund facility arrangement.
In total, after receiving the fifth installment, Egypt would have received USD 10 billion of the USD 12 billion extended facility fund.
Egypt secured the IMF's loan programme in 2016 following a radical economic decision early in the year.
Egypt's central bank floated the local currency in a surprise move early in 2016, "moving to a liberalized exchange rate regime in order to quell any distortions in the domestic foreign currency market."
The move was aided by the fund which also enabled a reduction of energy subsidies, fuel subsidies and the imposition of new taxes. The decision was brought on by multiple years in which Egypt suffered from political instability which affected its foreign currency and investments.
Although the Egyptian government economic reform program has been met with local criticism and resistance, the IMF  withstands its position that the program is wielding positive results with a determined increase in private remittances, FDI, and net portfolio inflow.