The 2-year-old son of the Yemeni mother whose visa was waived after it was rejected due to Trump's travel ban has passed away on 28 December.
The son, Abdullah Hassan, is a two-year-old who suffers from a terminal brain illness known as hypomyelination, which affects his ability to breathe. He and his father, Ali Hassan, came to the US on 1 October with the hope of finding a cure.
Unfortunatly, doctors told Ali  that he will not be able to make it. According to the doctors, children with the same condition as Abdullah can rely on life-support for up to a month.
Shaima Swileh, the mother, was refused visa to the US to visit her dying son in California as a result of the US travel ban. Her husband, Ali, appeared on CNN begging consular officials to assist his wife with her visa application process to see her son before he dies.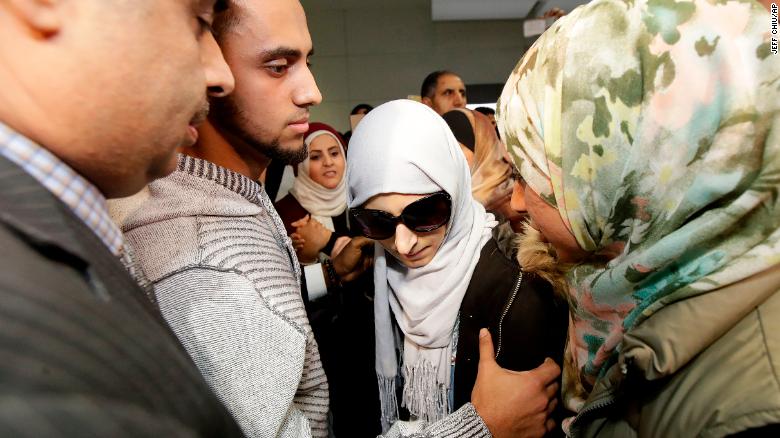 Her entry visa was later waived by the US Department of State and she arrived to California last week, a few days before her son's passing.
"We are heartbroken. We had to say goodbye to our baby, the light of our lives," Ali told CNN. He was grateful for everyone who supported their family during this hardship."We ask you to kindly keep Abdullah and our family in your thoughts and prayers," he added.
Abdullah's family is one of the many affected by Trump's travel ban. This situation serves as a wake up call to revise a law that is detrimental to some families.
The ban is imposed on Iran, North Korea, Venezuela, Libya, Somalia, Syria and Yemen, preventing nationals from entering the US.
Abdullah's came to the US in the 1980s where they obtained citizenship but continued to visit their home country, Yemen.
Abdullah was only eight months old when his family fled to Cairo to escape the civil war that broke out in Yemen. After Abdullah's diagnosis, his father took him to the US for treatment hoping that Shaima will be able to join them soon.
His family instantly applied for a visa for Shaima once they learned that Abdullah's conditions was fatal. However, she was denied a visa because of Trump's travel ban as cited in the rejection letter.
A state department official disclosed to the BBC  that they try "every effort to facilitate legitimate travel by international visitors".
"We are also fully committed to administering US immigration law and ensuring the integrity and security of our country's borders," the official added. Thankfully, her visa was later granted and she was able to see her son one last time.
---
Subscribe to our newsletter
---