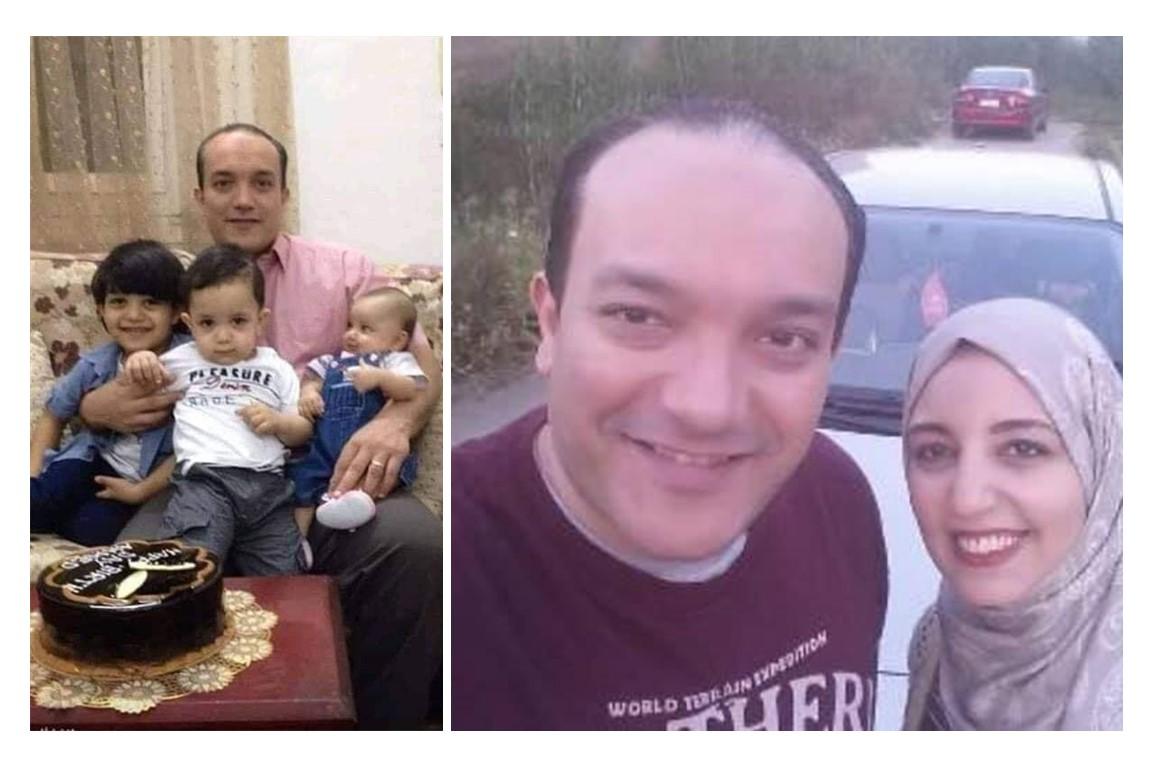 An Egyptian man confessed to stabbing his wife and three children to death on New Year Eve inside their apartment in Sakhah, a town in Kafr AlShaikh governorate located 140 kilometers north of the capital Cairo.
The story started when the 42-year-old father and doctor reported to the police that he came home from work only to find his wife, Mona, who was 38 and a doctor, and three children, Abdullah, Omar, and Laila , who were eight, six, and two years old respectively, slaughtered in their apartment.
The man also reported that some of his wife's jewelry was missing in an attempt to stage the crime as a theft and cover up his doings. In attempt to delude the police, the father threw away the jewelry in a roadside canal.
The incident triggered a shock wave in the area. According to Middle East News Agency (MENA), the police forces started an instant investigation and discovered that there were no signs of violence or a break-in attempt. Immediately, the father became a suspect.
After the police forces started questioning him, the 42-year-old broke down and confessed to everything. His reason for this brutal murder was a "long-running dispute with his wife and her family."
"I also killed my children to rid them of trouble in this life," he reportedly told investigators. The man remains in custody for further questioning. According to Al Ahram, the man buried the bodies of the victims after hosting a formal funeral where thousands of people from the town came to pass their condolences.
Their neighbors were shocked upon hearing the news. One of them said "Mona was very nice, hearty, elegant, religious, and loved by everyone; and she used to visit all her neighbors on every occasion."
Another neighbor said that the father, who is charged with murdering his family, "deeply loved his wife and kids. He was friendly and loved by everyone. No one heard of their secrets. I do not know why he did that."
According to psychologist Farid Shukry, "Family crimes are not confined to the Egyptian society and are to be found elsewhere in the world too," he told Gulf News.
He explained that there are various motives and reasons for these crimes which include psychological, economic or social problems.
The story of the horrific crime spread through the social media sites, and in the medical practitioners' circles who said that "With great sadness and great sorrow and anger, we have come to know that Dr. Mona Mohamed Fathi and her three children were assassinated by the hands of a criminal in a terrible incident in their home in Kafr Al-Sheikh on Monday, December 31. We pray to God to heal them with mercy and forgive the husband Dr. Ahmed Abdullah, and grant their parents patience, and ask the security authorities quickly seized the perpetrators to submit an urgent trial to get the punishment."
---
Subscribe to our newsletter
---