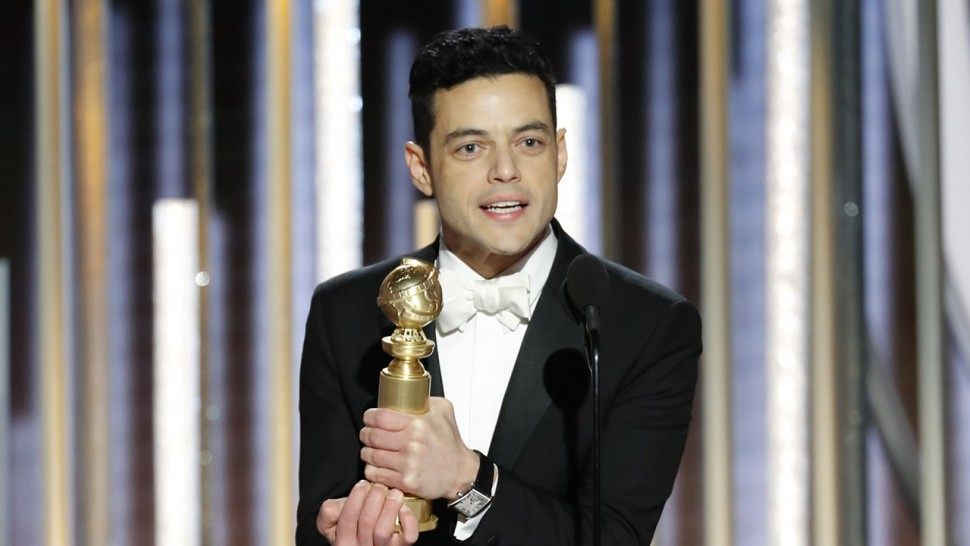 Egyptian-American Rami Malek's portrayal of Freddie Mercury in 'Bohemian Rhapsody' won him a Golden Globe on Sunday night, with Malek winning 'Best Performance by an Actor in a Motion Picture – Drama'.
Malek, who faced off against Bradley Cooper (A Star is Born), Willem Dafoe (At Eternity's Gate), Lucas Hedges (Boy Erased) and John David Washington (BlacKKKlansman) had been widely praised for his portrayal of Mercury in the biographical film about iconic band Queen.
"Oh my God. I am beyond moved. My heart is pounding out of my chest right now," expressed Malek as he took to the stage for his acceptance speech with the Golden Globe in his hands.
"This is a profound honour to receive this and to be counted among such extraordinary actors. I am privileged to be counted among you."
Malek ended his classy and humble acceptance speech by thanking Queen and then Mercury.
"Thank you to Freddie Mercury for giving me the joy of a lifetime," said Malek to a room filled with applause.
"I love you, you beautiful man. This is for you, gorgeous."
In addition to Malek's success, the 2018 film 'Bohemian Rhapsody' also won the 'Best Motion Picture – Drama' award, defeating 'Black Panther', 'BlacKKKlansman', 'If Beale St Could Talk' and a 'Star is Born'.
This is the first time Malek has won a Golden Globe, having been nominated two other times in previous year.
In November, Brian May, the lead guitarist of Queen, praised Malek's portrayal of Mercury and said he deserves an Oscar for his performance.
"He's incredible… without doubt he'll be on the nominations list for an Oscar and well deserved as well. He inhabited Freddie to the point where we even started to think of him as Freddie. Really remarkable," said May at the time.
Malek rose to the spotlight for his role as Elliot Anderson in the television series 'Mr. Robot'. The Egyptian-American won a Critics' Choice Award and the Primetime Emmy Award for Outstanding Lead Actor in a Drama Series for his performance in 'Mr. Robot'.
Malek will now have his eyes set on the Academy Awards, which will be held on 25 February 2019.
---
Subscribe to our newsletter
---