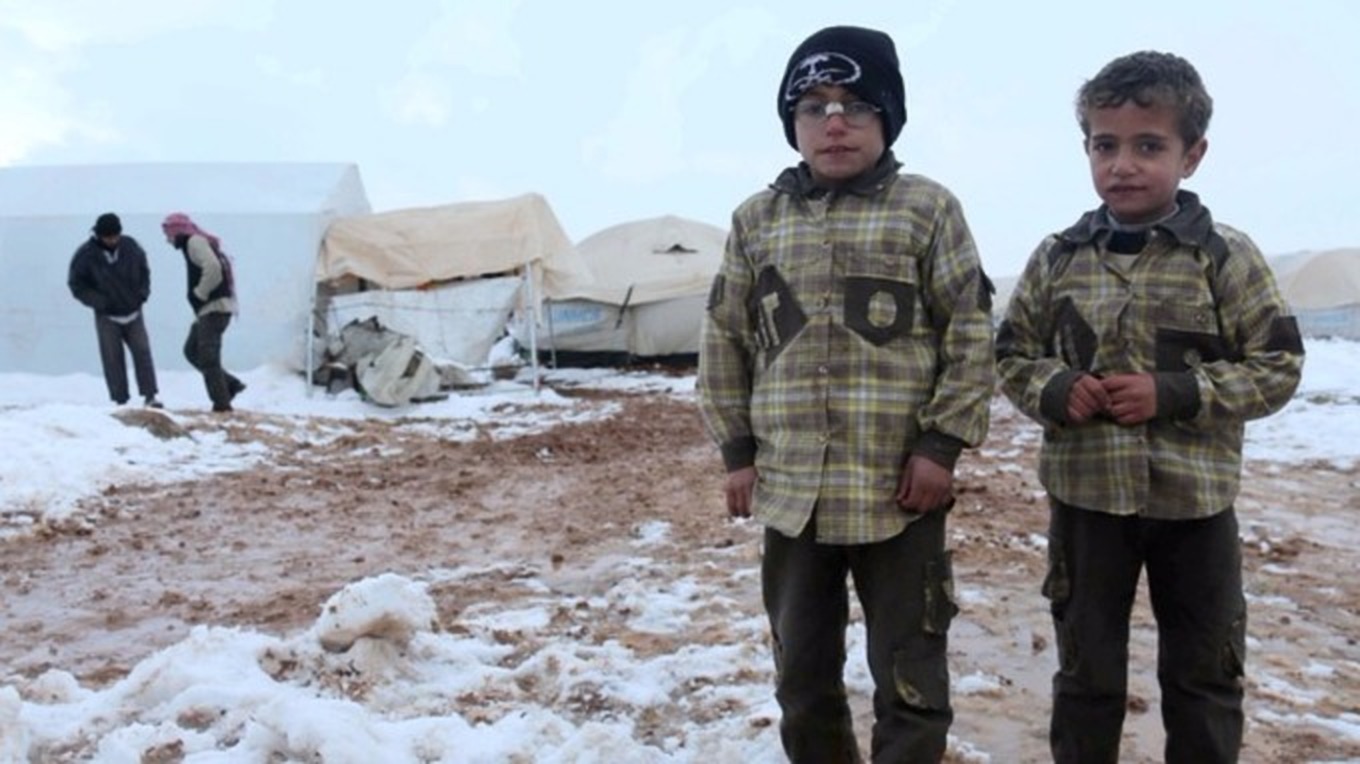 Fifteen displaced children, mostly infants, have died in Syria due to severe cold weather conditions and poor health care, UNICEF stated on Tuesday.
The UN Children's Fund said that eight of them died as a result of the cold in Rukban camp in southeastern Syria and the seven others were displaced from the jihadist bastion of Hajin, further north of Syria.
"Extreme cold and the lack of medical care, for mothers before and during birth and for new infants, have exacerbated already dire conditions for children and their families," Geert Cappelaere said, UNICEF's regional director.
"The lives of babies continue to be cut short by health conditions that are preventable or treatable. There are no excuses for this in the 21st century. This tragic man-made loss of life must end now."
Extreme cold weather conditions has made it extremely hard for refugees to survive, as at least 22,000 refugees in Lebanon have lost tents and belongings due to storms and snowfall.
"I believe if we receive no help, especially in this cold winter, we will witness suicide attempts – people are so hopeless and desperate here," Mahmood al-Hamil, who works in Rukban camp, said.
Rukban camp faces severe shortages of aid due to its sensitive location along the Jordanian border next to the US military forces and the rebels they support.
The last aid supplies received were in November last year, which left many suffering from malnutrition and dependent on smugglers for food and medicine.
Donate to help Syrian children here:
---
Subscribe to our newsletter
---